Our mission is to create positive life choices for older people - built on community, wellbeing, and flexibility. We strive to support people to live their best lives for longer, while ensuring the planet, and our healthcare system, offer the same opportunities to future generations.
Delivering a quality, hospitality-led service, whilst encouraging residents' independence and feeling of being 'at home' is underpinned by three core priorities:
Realising the potential of open, vibrant, and integrated communities;
Enhancing life through healthy living and staying active, with a safety net of care; and
Offering customers choice and flexibility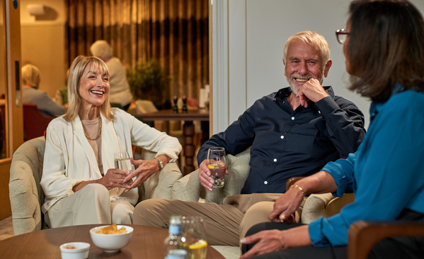 How we deliver this
We manage and maintain our current portfolio 16 villages
We procure new sites for new village developments
We partner to design and build new villages
We provide on-site amenities for our residents and communal facilities
We encourage active lives with walkable neighbourhoods and gardens
We run social programs and organise events and activities
We help residents remain independent in their own home
We provide safety and care with an unobtrusive yet reassuring presence
We offer a helping hand when and if it's needed
Outstanding Team
This is made possible by our outstanding team of over 400 friendly, open, and dedicated team members.  Led by our Village Managers who have an unparalleled commitment to community, our village operational teams provide housekeeping services, maintain our village grounds and gardens, run our on-site facilities, organise activities, and most importantly spend time getting to know our residents to bring their village community to life so that all our residents can thrive.   Our central London team support the  operations of the villages and the running of the business, from HR, Finance, Sales & Marketing, and  IT through to new developments.  Together, we are community, we are RVG!
The promotion of shared values that encourage a happy and vibrant village and a great place work.  These are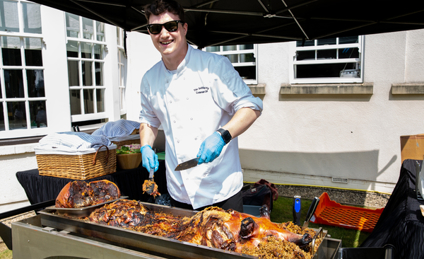 To explore our current vacancies click here. 
We are community
We believe that everyone should have the ability to age well, in a community which enables health, purposeful living and respect for the planet.
Our values are our DNA. They are a positive statement of what we believe and how we do things to the best of our ability.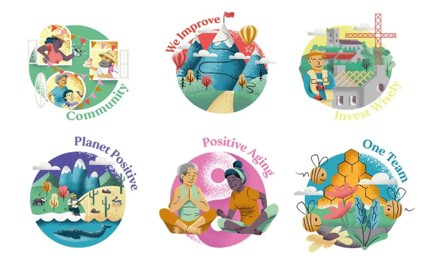 Back to top