8 tips for moving into a retirement village
We know the prospect of moving can be daunting. Read the tips below from some of our current residents who have already made their move into a retirement community and we hope you'll feel more relaxed about any move you may be planning.
1. Speak to your future neighbours
Sometimes you want to know how other like-minded people find living in the village, so there's nothing better than speaking to those who already have that insight. If you want a recommendation for a good spot for lunch outside the village or what events are held at the village, then you have an array of residents at hand to answer all your questions
Lime Tree Village residents, Alan and Carol Murray said: "We know more people around us now than we did in the last ten years in our previous home!"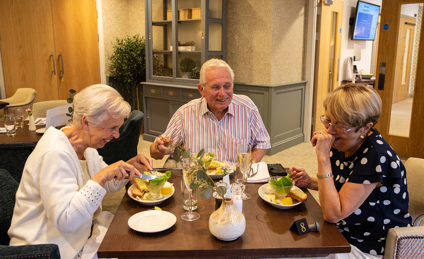 2. Find out more about your location
Whilst there's a lot on offer at the village if you wish to get involved, it's a great idea to find out more about your local area. This is a good way to really take advantage of your location, explore new places and find your new favourite activities and restaurants. Residents across our villages, like Thamesfield in Henley-on Thames, can enjoy the comfort of their home and its waterside location or head into town which has so much on offer.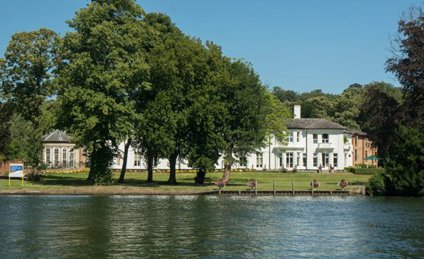 Residents Alan and Carol Murray, from Lime Tree Village near Rugby, said: "We didn't realise that Rugby was so centrally located and has great access to both Birmingham City Airport and East Midland Airport. Additionally, we don't need to worry about finding someone to look after the house whilst we're away, as it's looked after by the village."
3. Use the opportunity to rightsize
For many people, downsizing can feel like a daunting prospect, especially when you are faced with a lifetime of possessions and furniture to consider. But now is your real chance to clear space, de-clutter, and move into a property that's a more appropriate size for you.
John Philips from Avonpark near Bath said: "Downsizing didn't worry me in the least. I didn't really take much with me to my new apartment, I bought things to fit instead."
Moat Park resident Ann Romaine said: "You spend your whole life working hard and accumulating things, only to have to get rid of them all later on! But I don't regret it, this was the best decision for me, and everyone here soon made me feel at home."
4. Take advantage of the exclusive facilities and services
When you move into one of our communities ensure you benefit from all the wonderful facilities and services available. Moat Park in Essex offers a hairdressers, mini-bus service, and a computer facility, whilst Cedars Village in Chorleywood comes with a billiards room and library.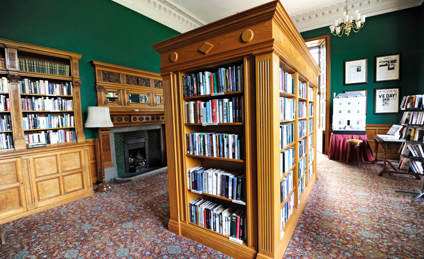 Jenny and Steve Lawrence, residents at Lime Tree Village, said: "We can have someone to clean the house, we get our laundry done and of course we have use of the facilities in the beautiful Cawston House. There's also a nurse on site so that's very reassuring."
5. You're in safe hands
Moving anywhere can be a worrying thought, but you really couldn't be in better hands. Our attentive staff are always willing to answer any questions and accommodate your needs. Our villages include 24 emergency care cover, giving you complete reassurance that if anything untoward should happen, there will be someone close by to help.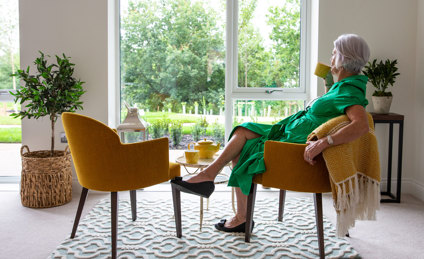 Resident Tony Slee from Avonpark Village in Wiltshire, said: "While I live independently in my own home, Avonpark provides a range of living assistance services to help me with jobs that I find difficult."
6. Be as sociable as you want to be (or not)
Retirement living is just like any lifestyle – you choose how sociable you want to be. Our communities harness and actively promote the opportunity to maintain socially active but there's no pressure. When you're moving in, look at the vibrant social calendars and range of activities to see what takes your fancy. We're sure there's something for everyone – from running the bar, tending an allotment or simply enjoying your surroundings.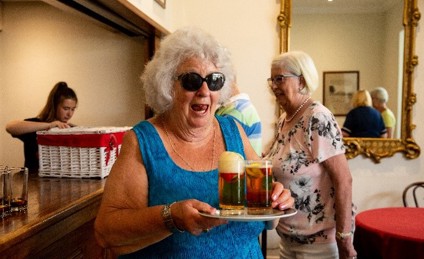 Devon resident, Mrs Harries, at The Priory said: "One of the ladies here said the other day that she hadn't realised how boring her life had become before she came here. I know just what she means, there's so much to do, it's wonderful!"
Marjory Derrick, resident at Gittisham Hill Park, added:
"The beauty of the village is that you can join in with the social side of things if and when you want to. I really enjoy the 'knit and natter' club because it helps to keep in touch with everyone. I also like to have lunch in the comfortable clubhouse when I get the chance."
7. Integrate your family and friends into the place you call home
Invite your family and friends to your new home. It's great to bring the ones close to you into your home to see where you're living and what you're getting up to – it will make your new home feel like home immediately. Most of our villages also offer guest suites, where friends and family can stay to enjoy time with you, without taking up your living space. 
Elmbridge Village resident Shirley Porter, has her two teenage grandsons come to stay with her. They have even made their own friends at the village! Shirley said: "I love it here and would recommend this style of retirement living to anyone."
8. ...And if you're not moving already, don't leave it too late!
Many of our residents say that moving into a retirement village is an opportunity that must be taken sooner rather than later to ensure you really maximise the opportunities that this lifestyle has to offer.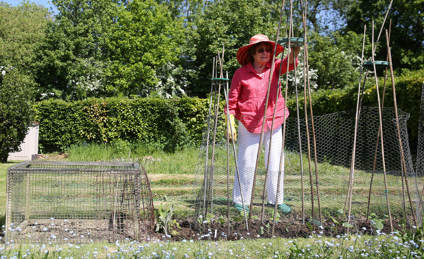 Residents Brenda and Ken Walker from Castle Village in Hertfordshire, said: "Do it as early as possible, when you can enjoy the fantastic social life on offer here at the village. It really is the best of both worlds."
Lady Stewart from Elmbridge Village in Surrey, said: "We urge people not to leave it too late. It's nice to come as a couple and build a support network and friendship group."
Mike and Pauline Pettet at Blagdon Village in Somerset, agree: "We're always quick to recommend village life. In fact, the only bit of advice we tend to give people who ask is not to leave it too late. There's so much to enjoy, it would be a shame to miss out."
Frances El-Housami at Charters Village in West Sussex, wanted to add: "My main advice to anyone considering a move to a retirement village is to make a conscious decision to do it early in your retirement; I live such an active life here without the stress or worries of everyday life. There is a wonderful community feel here, it is peaceful and secure and if you need help, it is available."
Back to top