Start 2024 the right way, living the life you want to lead within one of our vibrant communities around the country, and with offers like this there's no reason to delay!
Here at Retirement Villages we're offering to cover your stamp duty on a Retirement Villages home, completing before 31st March 2024.
To make it even better, this limited time offer applies to new homes across all of our 16 villages so you can pick the one that suits you best.
Why wait? The best years of your life are just waiting to be lived!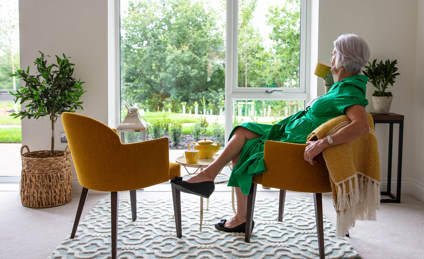 T&Cs apply:
If you complete before 31st March 2024, Retirement Villages Group will pay Stamp Duty on your new property, up to a maximum of £15,000. If Stamp Duty due exceeds £15,000 then our contribution is capped at this amount.
Retirement Villages Group will deduct the equivalent Stamp Duty amount due from the purchase price upon completion. It remains the purchaser's responsibility to ensure Stamp Duty is paid to HMRC on completion.
This offer is only applicable on Retirement Village owned property, not a property assigned by a Retirement Villages resident.
This offer is only available on qualifying properties. Please speak to a sales consultant for clarity on whether a property qualifies.
Excludes the additional 3% higher rate SDLT payable by owners of multiple properties. Further information on Stamp Duty Land Tax can be found at https://www.gov.uk/stamp-duty-land-tax/residential-property-rates
If the property purchase is cancelled for any reason, this offer will no longer apply.
This offer can be withdrawn at any time by Retirement Villages Group.
This offer cannot be exchanged for cash.
This offer cannot be used in conjunction with any other offer.
This offer must be quoted to the sales consultant when enquiring.
The purchase of any Retirement Village property includes monthly resident service charges and/or management fees. Assignment fees also apply to the sale of all properties. Please refer carefully to FAQ and Financial Implications documents applicable to the property being purchased.
Back to top