Buying your dream retirement property has never been easier
Buying a new retirement property in one of our villages has never been easier thanks to our Home Buying Service – operated through our partner, Spring.
Spring buys your home directly from you, saving you the time and stress of a traditional home sale and giving you the freedom to move to your Retirement Villages property when it suits you.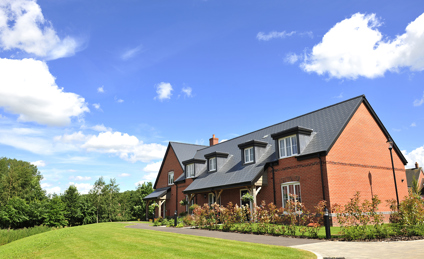 Here is how it works:
Once you have chosen your new Retirement Villages property, you provide details of your existing home.
Valuations are obtained from a network of trusted estate agents.
An offer to purchase your home is made within 48 hours.
If you accept the offer, a free Royal Institute of Chartered Surveyors (RICS) survey is organised. If you choose not to accept there is nothing lost.
Once the survey is completed, the offer will be confirmed.
Your property is now 'sold' and solicitors instructed to proceed.
Monies are paid on completion.
Other benefits of our Home Buying Service:
You avoid estate agent fees and the nerve-jangling 'house chain'.
No repairs or upgrades needed to sell your home, Spring buys as is.
Spring's license-to-occupy means you can stay in your home for up to 14 days post-completion.
Contracts can be exchanged in 42 days and we can be flexible about your moving date to your new Retirement Villages property.
* Home Buying Service is only available on selected properties.
** You may achieve a higher value by selling independently of the Home Buying Service. An offer is subject to a survey, not guaranteed, and you are not obliged to accept it. You should seek independent financial advice to ensure that part exchange is right for you.
Want to know more?
Speak to us on
01372 383950
Back to top