Meet Our Sales Team
SHARE
A team that gets to know you
Our incredible sales team is committed to helping each of our residents find the right village at the right time, and make the move with ease. Each member of our team shares our vision to create integrated retirement communities where people come to thrive. That means choice, independence and freedom. It's about helping you make informed decisions about how you want to spend retirement, and where you want to spend it.
We appreciate everyone is unique, with unique reasons for moving. That's we have regional teams that specialise in getting to know their communities inside and out. Empowered with that knowledge, they work with each prospective resident personally to help them find the perfect home in the right community.
With our experienced, passionate sales team, you can rest assured knowing your move is in safe hands.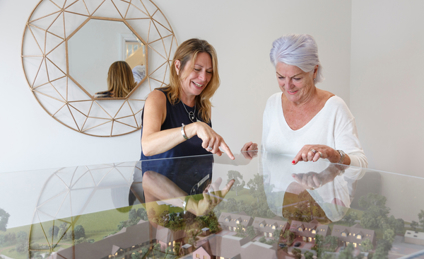 We want people to live independently for longer.
What moving looks like with us
We understand that the prospect and process of moving home can be stressful. That's why we're alongside you every step of the way, from your first brochure or village visit, to settling into your new community.
Our team will use their knowledge and expertise to guide you through the best options for you and your situation.
Find out from our residents what moving into our retirement communities has done for them.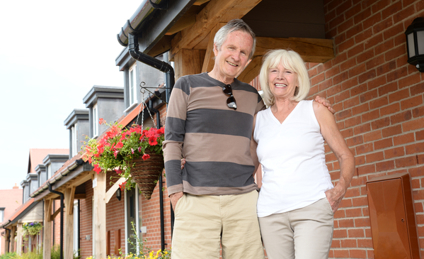 Find your new community
Start exploring our communities, either online or with our brochure and, when you're ready, come and take a look around.
Choose your new home
Now you've chosen your new community, it's time to find your dream home. Whether you're looking to buy or rent, we have something for everyone.
Talk through your finance options
Every resident's situation is unique, which is why we offer a number of finance options. Discuss yours with our sales team and move into your new community your way.
Sell your current home
With your new community waiting, it's time to sell your current property. Make sure to lean on our sales team for support, or take advantage of our partner services that make moving easy.
Make the move
Next step - moving day! Our sales team will be with you every step of the way, with great partner services that can take care of everything, if you choose. 
75% of the people that move into our villages say they wish they had done it sooner.
Making the move easier
To make selling your property easier, we've partnered with Spring. They can support you every step of the way, with two main services for you to choose from.
Their Home Buying Service makes selling your property simple, saving you time and eliminating stress. Once you choose your new Retirement Villages home, Spring will buy your current property from you, making an offer within 48 hours. You won't need to make any repairs or upgrades before you sell, and you can stay in the property for up to 14 days, giving you time to prepare for the move.
If you'd prefer to sell through an estate agent, opt for Spring's Managed Sale Service. Once you've chosen your new home in one of our communities, Spring will arrange everything from property valuations and preparing your property listing, to negotiating offers and finalising the sale.
We've also got some handy hints and tips that have helped our residents move with ease, confident that they're making the right decision.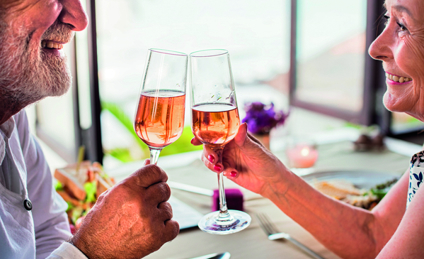 Max Springall, Regional Sales Manager
As Regional Sales Manager, Max works with the teams at Elmbridge, Mayford Grange, Gradwell Park, Charters, Castle, Thamesfield, Cedars and Lime Tree. So, if you're unsure where you'd like to move, Max's knowledge of the different communities can help you choose the right one for you.
When asked what Max likes most about helping new residents, he explains that it's "taking away some of their external pressures, whether that is through the buyback scheme, or finding a buyer for their family's estate. It's amazing to watch the smile on their faces as they begin a new venture in a new community."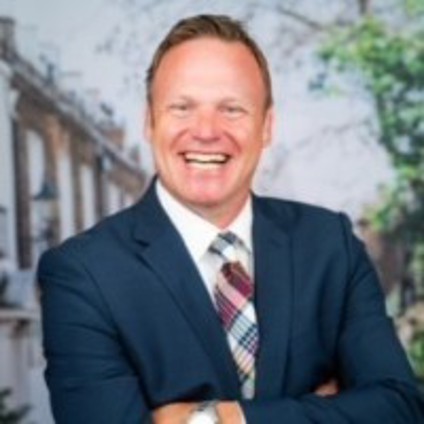 Patrick Johnson, Regional Sales Manager
Patrick oversees our sales teams and property sales in the South West. He's been with us for six years, working specifically on Avonpark, Blagdon, Roseland Parc, Gittisham Hill Park, The Priory, Park Place, Debden Grange and Moat Park.
When we asked Patrick what he enjoyed most, he found it difficult to pick just one thing: "so many reasons… solving the individual issues of our future residents, giving families peace of mind, the moment after they move in when it suddenly hits them that this was the best thing they ever did, getting to know what interesting lives they have had, realising that even a small event can mean so much."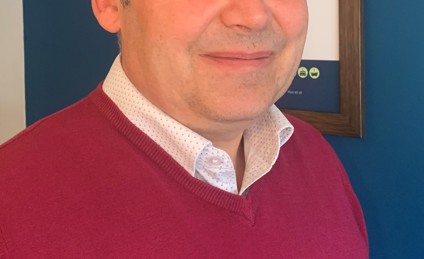 Neil Evans, Senior Sales Consultant
Neils is our resident expert of our communities in the South West, and has been with us for over seven years. If you're thinking about moving, or are making the move, to one of our South West communities, you'll come to know Neil well.
Neil loves "hearing the excitement in the buyers' voices when they hear that their offer has been accepted, knowing that they will enjoy their later living years in a safe and secure environment."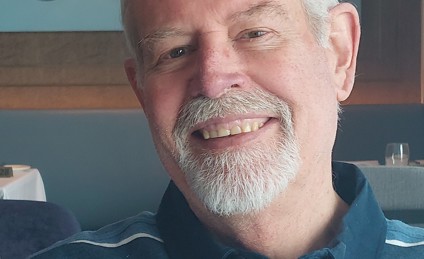 Emma Lewis, Sales Consultant
Emma is a Sales Consultant for the properties in our Elmbridge and Mayford Grange communities. Emma works closely with residents to help them find their new home, and move with ease. She loves "the reward of helping people find the right next home for them, and the joy of speaking to residents after they have moved in about how busy they are and how new many friends they have."
"Just yesterday, someone who has been with us for six months told me she had at least three things in her diary every day and she loved everything about her home and the village, and had already made lifelong friends – that is why I love my job!"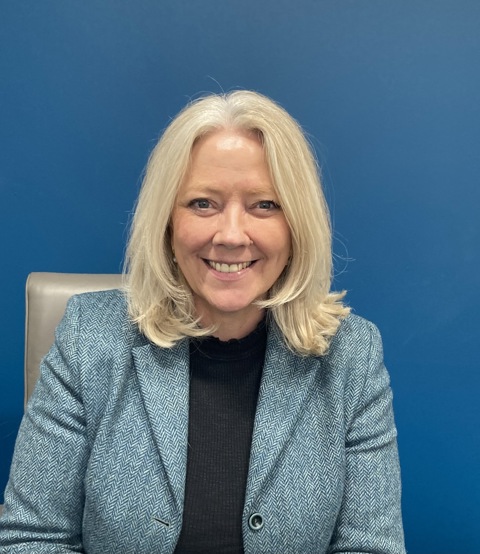 Anita McDermott, Sales Consultant
Lime Tree Village expert, Anita, has been with us for over two years, with decades of experience in the property industry.
 In her own words, Anita "loves showing people the possibility of a new life. It's that moment on a tour when they start to get excited and realise this is actually an option for their future"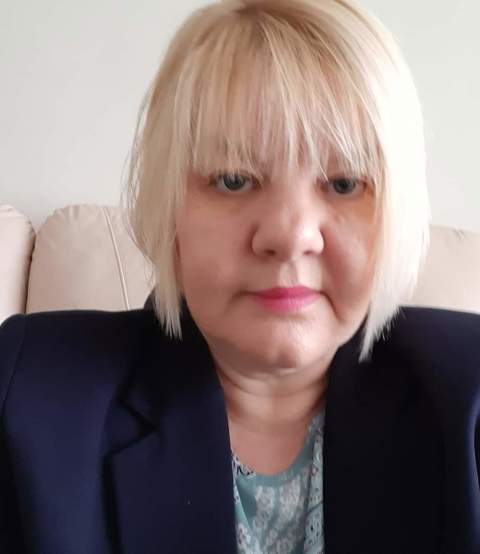 Amanda Carter, Sales Consultant
Amanda knows Gradwell Park and Charters inside and out, having worked as a Sales Consultant in both communities for six years. If you're looking to move into one of our communities in the South East, you'll get to know Amanda as a key part of the sales team.
Amanda loves how our communities turn expectations on their head: "I never cease being thrilled by visitors with a preconception of being unimpressed by the "word on the street". Once the tour is over they are enthusiastic and, at the very least, they walk away with a very different attitude about retirement communities."
Suzie Nayler, Sales Consultant
Suzie works alongside Amanda as a Sales Consultant at Gradwell Park and Charters in Sussex, and has spent seven years getting to know these communities and their residents well. Any questions you may have, Suzie will know where to find the answer.
Suzie loves "to enlighten our customers and take them on a journey that enhances their life. I'm honoured to be a part of that. I receive thanks on numerous occasions which make my role worthwhile."
Seamus Shortt, New Homes Sales Consultant
When it comes to buying or renting a new property at Debden Grange in Essex, you'll have plenty of time with Seamus to ask him any questions or queries you might have.
"Nothing gives greater job satisfaction than putting our residents and clients first to ensure that they are completely happy with their choice of home!"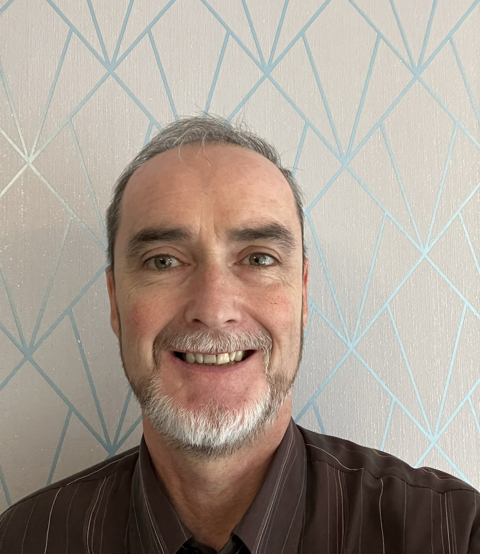 The sales team is supported by our team of administrators.
Georgina Daniels, Senior Sales Administrator
Georgina works closely with the sales team in the South East to make sure everyone finds their perfect community. If you want to know more about Castle, Lime Tree, Moat Park, or Debden Grange, Georgina is the person to ask!
Always a big help to the wider sales team, Georgina enjoys taking the pressure of the team by supporting them with their administrative tasks, so that they can focus on what is most important to them: their clients.
Clare Collins, Property Administrator
I endeavour to make things as easy as possible for future residents ahead of their move into one of our communities. I'm always on hand to answer any questions during the process. I enjoy working with the sales and Village teams to ensure everything is in place.
Faye Pillay, Sales Coordinator
Faye is a Retirement Village Group veteran, with 12 years under her belt working in our fantastic team! Faye's wealth of knowledge is unparalleled when it comes to our communities in the South West.
Sophia Karmano, Telesales Operative
Sophia is often the first point of contact for prospective residents following an enquiry. She takes time to explain the features and benefits of each community and the retirement living lifestyle they can expect. She also books viewings and visits for anyone who wants to find out more.
Come and see for yourself
When it comes to moving into an integrated retirement community, you won't find better than our supportive sales team that offer a combined experience of almost 70  years!
Together, they spend their time getting to know our communities, prospective residents and the industry as a whole. This way, they promise a level of quality and expertise that ensures you get the best advice and service possible for your move.
But they don't just do it because it's their job - as you can see, they do it because of the joy and fulfilment it brings them to work here. Why not come an meet them on one of our open days and find out more about the community for yourself.
Find out more about us, and meet our executive team.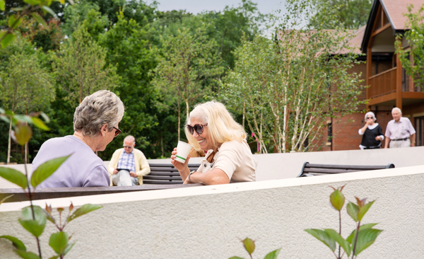 Back to top