Living well in retirement means different things to everyone. But now more than ever, older people are seeking more fulfilling, community-led options for life in their post-work years. 'Integrated Retirement Community' is a term that retirement living operators believe embraces this type of independent living with facilities available for convenience, wellbeing and enabling community for a fulfilling retirement lifestyle. Offering flexibility, freedom and a range of lifestyle, wellbeing and care services, Integrated Retirement Communities are aspirational, future-focused alternatives for older people/senior living.
Associated Retirement Community Operators (ARCO) is the representative body for UK Integrated Retirement Communities, and recently consulted a cohort of 600 over 55s about their future retirement choices. It discovered widespread confusion and frustration around the terminology for senior living options, as well as a general preference for the term Integrated Retirement Community.
Retirement Villages Group is leading the way with an offering that is focused on the lifestyle their communities offer – places of fun, of companionship, of security – where residents choose a home from which to continue the lifestyle they choose. s this group of people increasingly pursue new housing choices, lifestyle ambitions and care combinations, a shift in perceptions around retirement and retirement living is critical. It's all about giving people the confidence and clarity they need to lead enjoyable, independent lives – without feeling constrained by age or outdated stereotypes.
What makes Integrated Retirement Communities different?
Integrated Retirement Communities allow older people to live the way they choose, but as part of a wider community. They offer a broad range of retirement apartments and houses for purchase, part-purchase or rent, as well as lifestyle facilities such as restaurants, bars, gyms, cinemas and more.
With optional activities and social opportunities all part of the package, Integrated Retirement Communities enable residents to live life to the fullest – and all with the peace of mind that comes with personal and domestic care available round-the-clock. By mixing with the wider community through family, friends and volunteering or leisure opportunities, Integrated Retirement Communities also thrive on a strong sense of social connectivity.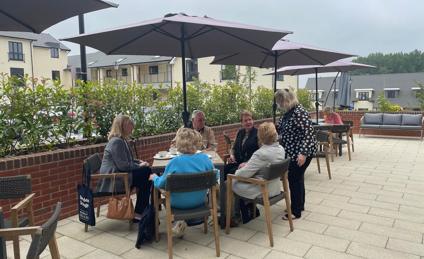 What kind of accommodation is available?
Also known as 'extra care', 'retirement villages', 'housing with care' or 'assisted living', Integrated Retirement Communities differ from retirement housing and care homes by providing a much wider range of facilities as well as 24-hour optional support.
They typically contain somewhere between 60 and 250 retirement homes, with apartments, houses and bungalows available at a range of price points. Homes are typically self-contained, with one to three bedrooms and a private front door, plus your own kitchen, bathroom or shower room, and sometimes even a patio or balcony too.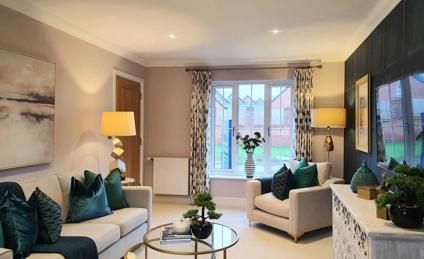 What about the lifestyle?
While every Integrated Retirement Community is different, all come with a selection of central facilities at their core. From cafés and bistros to allotments, swimming pools and libraries, you'll find a huge range of amenities and leisure options available to enjoy. Hobby rooms and social activity programmes also create regular and accessible opportunities for pursuing new interests, keeping creative and staying active.
Integrated Retirement Communities mean the chance to cherish connections and broaden your horizons. Their diversity of facilities often attracts a range of visitors, and with plenty of guest rooms available to hire for short periods, families and friends are always welcome for a visit. You can even bring your furry friends with you when you move in, with pets welcome across most Integrated Retirement Community sites.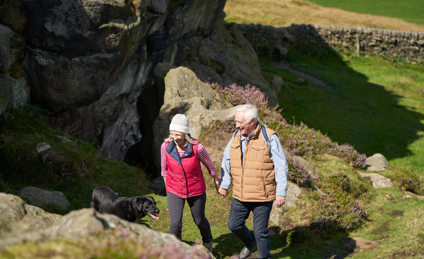 What costs are involved?
Every Integrated Retirement Community operator will provide a detailed breakdown of charges, so you'll be fully in the loop at every stage. As well as any purchase or rental costs, typical outgoings will cover management, service and maintenance, as well as any care requirements and surrender or long-term maintenance costs associated with your home and community.
Whether you're looking for an affordable, socially rented property or a home within a luxury development, Integrated Retirement Communities have every base covered. All operators must sign up to ARCO's Consumer Code, which ensures transparency and fairness throughout the purchase process and beyond.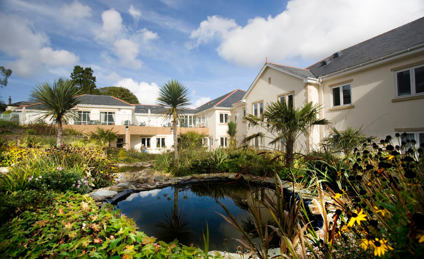 How safe are Integrated Retirement Communities?
With safety and hygiene now more pressing concerns than ever in the wake of the Covid-19 pandemic, we're pleased to say that research shows residents living in Integrated Retirement Communities are safer than those living in other retirement houses and settings – and even than the wider UK population of the same age group. All care-providing Integrated Retirement Communities must also be registered as domiciliary care agencies with the Care Quality Commission, and 97% of those run by ARCO Members are currently rated as Good or Outstanding.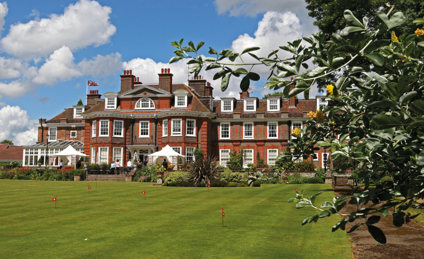 Integrated community living at Retirement Villages
The term Integrated Retirement Community is shifting perceptions around senior living – giving retirement choices a new lease of life and allowing for greater empowerment, confidence and flexibility. Here at Retirement Villages Group, we offer a vast and vibrant range of retirement houses and apartments in unique settings across the UK. We will continue to champion this fast-emerging lifestyle option for older people, helping provide clear choices, new opportunities and bright futures for every resident – whoever they are, whatever their ambitions.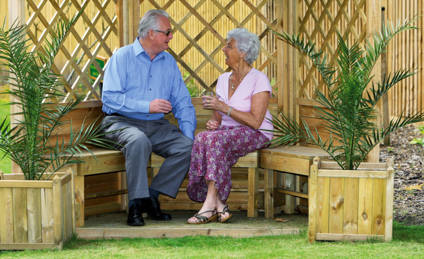 Back to top