The Benefits Of Tai Chi As We Get Older
SHARE
What is Tai Chi?
Tai chi, or "shadowboxing" as it's sometimes known, is a Chinese martial art that is praised for its benefits on the body and mind, and could be key to ageing positively.
Don't let 'martial art' intimidate you - unlike the more demanding arts of karate and jujutsu, Tai Chi belongs to the Neijia group of martial arts. This means that it focuses on the mental and spiritual, and the harnessing of qi (the body's "vital energy").
During a class of Tai Chi, you'll move through a flow of slow, gentle, meditative movements that help calm the mind and condition the body, improving balance, stability, flexibility and strength. And no matter your mobility, you can practise Tai Chi, with both standing sequences and postures that can be done seated.
Although it began in China hundreds, if not thousands, of years ago, its therapeutic properties have made it popular across the globe, with benefits that are backed by science.
The benefits of Tai Chi
It improves balance and reduces fear of falling
Maintaining good physical health and balance as we get older is incredibly important as falls are the most common cause of fractures, decreased mobility and social isolation in older people - 30-50% of adults aged 65 and older fall each year. Luckily, Tai Chi can improve your balance and reduce your risk of falling by developing your strength, flexibility, reflexes and range of motion.
A study saw a group of sixty of older adults practise Tai Chi for 55 minutes, twice a week for eight weeks. At the end of the study, the group's balance and fear of falling had improved significantly when compared to the control group.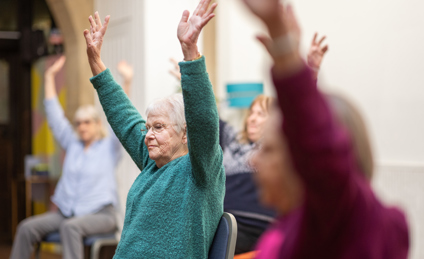 It can boost the immune system
On the whole, consistent exercise and mindfulness are key to supporting your immune system and reducing inflammation in the body, making Tai Chi a great choice for overall well-being. But there's more to suggest Tai Chi is particularly useful.
A University of California study tested the impact of Tai Chi on a group of adults aged 59-86 and found that those that practised Tai Chi had a stronger immune system response. In fact, by the end of the study, their immune system response was almost twice as strong as the control group's response.
It supports positive mental health
The meditative effects of Tai Chi can have a long-lasting impact on your mental health, even after classes are over. The slow, moderated breathing techniques practised during classes can promote relaxation and help deactivate your sympathetic nervous system.
An analysis of 40 studies also showed that regularly practising Tai Chi can significantly improve psychological well-being and enhance your mood, as well as reducing stress, anxiety and depression.
It reduces blood pressure
While many may think that intense aerobic exercise is the only physical way to reduce blood pressure, that's not the case - the impact of Tai Chi on hypertension is tried and tested.
After practising Tai Chi three times a week for 12 weeks, a treatment group demonstrated a significant decrease in both systolic and diastolic blood pressure. On top of that, cholesterol levels also dropped.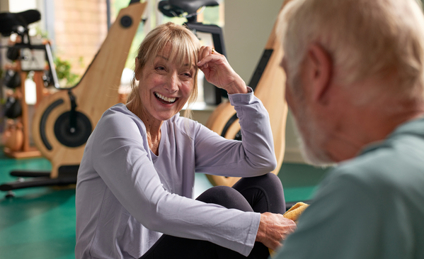 Tai Chi in our communities
Given the undeniable health benefits, we're now providing Tai Chi classes across most of our communities, including Lime Tree, Elmbridge and Charters. It's a fantastic way for our residents to improve their well-being and age positively, as well as being a great group activity that our communities love.
Our instructor at Castle Village, Yoko, for example, is both a World Tai Chi gold medallist and British National Tai Chi Champion. And the sessions at Gradwell Park have proven so popular that another class has been added to weekly schedule!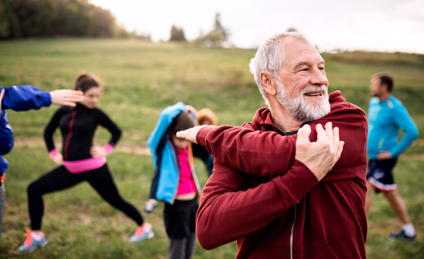 Back to top