Strength in Numbers – The Benefits of Community Living
Copy link
In the UK the retirement community model has been steadily growing in popularity  since we first introduced it back in 1981, however there's been a surge in interest in recent years, mainly led by the increase in data supporting the theory that community living brings real benefits to the lives of residents, and more recently in response to the global pandemic*.
We regularly request feedback from residents and Village Teams to ensure we keep up to date with any changes or trends in how people perceive or access our communities. This gives us crucial insight into how residents feel that community living benefits their lives directly. We wanted to share some of that insight with you in this article.
"It's all about choice"
For many people reaching retirement age, having choice is one of the biggest concerns. Nobody wants to feel that their choices become limited or cease to exist. The beauty of retirement community living is that it heavily promotes independent living, and with independence comes choice.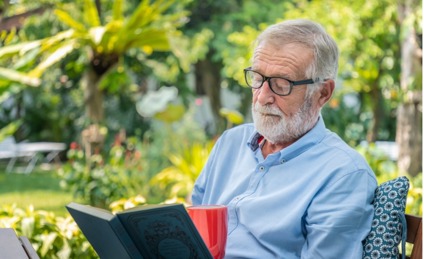 The process of moving into a retirement community is, in and of itself, a choice – and one that many are choosing to make earlier as time progresses. People move into a retirement community for a wide variety of reasons, but the majority are centred around some (or all) of the following:
More financial flexibility
To be around like-minded individuals
Increased comfort and peace of mind
To remain active
Once a resident of a retirement community, the opportunity for additional choice often increases. With the unintrusive 'safety net' provided by our 24-hour Village Teams on site, residents feel an increased sense of freedom to make choices for themselves.
Each RVG village has a wide range of facilities and activities for residents to choose from, and indeed it's a choice as to whether to take part or not. As residents reside within their own homes, they have the choice to come and go as they please and for example, can choose to have friends round for dinner in their home, meet them in the village restaurant or bar, or venture out into the wider community should they wish to.
A sense of freedom and control over one's own choices are large contributing factors to more and more people choosing to move into retirement communities whilst that choice is still theirs.
"I've found 'my people'."
One of the more common pieces of feedback we receive is how delighted residents are to have moved into a community where they're surrounded by like-minded people.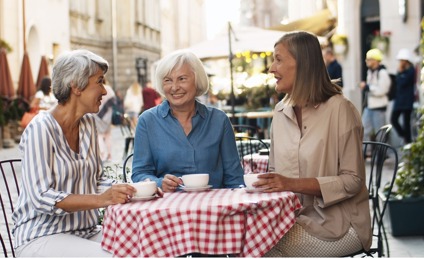 Being part of a wide and diverse community certainly has its benefits, but it's also reassuring to know that there are other people with similar interests, passions and routines as yourself right on your doorstep. For many newly retired people, the lack of routine can be challenging at first. New retirees can also suddenly realise that the street they've lived on for years is actually full of busy young families or working empty-nesters that are missing for most of the day, so they spend a large amount of time feeling isolated from the routine of the local community.
The advantage of retirement community living is that you're not only surrounded by people you can identify with day to day – people wanting to make the most of their retirement–  but you also have easy access to wider, more diverse local communities still.  
A 2019 ARCO survey found that 71% of respondents saw retirement community living as a chance to make new friends and this is certainly true of many residents within our villages. With sixteen villages around the UK to choose from, and more in planning, there will be a community to fit everyone.
Whether it's finding a group of people who all like the same TV show (and like to meet each week for a coffee to gossip about the latest episode), discovering a group of people who all like to walk their dog at the same time of day, realising that other people like to play a game of pool and a cheeky whiskey after dinner, or having a group of friends to go shopping with on a Saturday morning, retirement communities are ideal places for finding 'your people' to enjoy your time with, your way.
"It's a safe place to be"
Whether you're a home-body, or prefer to spend the majority of your time travelling around, the sense of security that retirement community living offers is an important benefit to the majority of residents.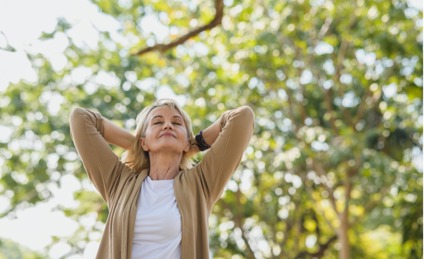 Each village has state of the art security systems in place, along with Village Teams on hand 24-hours a day. In addition to this the community itself provides a great safety net for many residents as everyone is happy to look out for one another. Our villages deliver a peace of mind to our residents that enable them to worry less and focus more of their attention on doing what makes them happy.
In addition to feeling secure that someone is always looking out for you and your home, retirement communities can afford people a real sense of privacy also. Living independently, in your own home, you are in complete control of how and when you meet with people. It's your choice.
"I'm in the best shape I've been in years."
Another common benefit to retirement community living is the accessibility residents have to facilities and activities that promote self-care.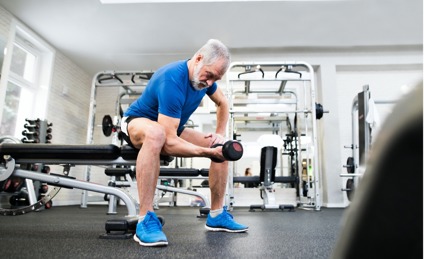 Despite many residents living busy lives still due to work/family/travel/other commitments, the facilities on offer within our villages enable you to focus on maintaining a healthy body, mind and soul with relative ease.
From walking groups to Pilates classes, swimming clubs to weights classes, dancing clubs to gardening clubs, the range of facilities and activities available across our villages cater for residents of all abilities and interests.
Many residents find that having a gym, a fitness class or even just an easily accessible walking route on their doorstep means they're far more likely to join in than if they had to get in the car and drive to a fitness centre, paying expensive monthly membership fees etc. Having friends and neighbours around to encourage you to take part and make you accountable to yourself also helps on those days when you feel you'd rather do anything else than exercise.
In addition to this, our on-site restaurants (where applicable) offer a wide range of delicious, nutritious meal options to support a more health-focused lifestyle – with the balance of a few treats on offer for those soul-nourishing moments also.
It's undeniable that there are considerable benefits to living in a retirement community and increasing numbers of studies are supporting this claim. As the pioneers of independent retirement communities in the UK we strongly advocate for community-based living and believe that there's something to appeal to everyone in this model.
If you feel it's time to explore some of the benefits for yourself and get a better picture about how living within one of our communities could improve your lifestyle, don't hesitate to contact us to arrange a viewing in one of our villages.
*source – ARCO – https://www.arcouk.org/press-release/sharp-rise-in-demand-for-retirement-communities
Contact us
Back to top