Meet Our Development Team
SHARE
The way retirement looks is ever-changing. With over 40 years' in the industry, we at Retirement Villages Group are eager to create properties that cultivate the retirement lifestyle that people want both now and in the future.
It's about more choice, more flexibility and more freedom. Over 65s are using retirement to master hobbies, meet friends, travel and try new things. However, there isn't enough retirement housing in the UK that facilitates this way of living, which is why we're determined to partner with others that share our vision and close the current housing gap.
Our Development team are at the forefront of this. With a combined 150 years' experience in UK property development, planning and project management, they're looking for a range of different partners committed to creating sustainable, rewarding developments that contribute to local communities.
We have ambitious targets that we're determined to reach: 5,000 homes in 40 new schemes over the next ten years. And in the hands of our expert Development team, these targets are coming to life. Each scheme is whole-life, net zero carbon and will offer an integrated community experience to residents and locals.
Meet the team managing our new and existing property developments, and get to know who you could be working with in the future.
Tim Seddon, Executive Director
As Executive Director of Development at Retirement Villages Group, Tim manages the development programme across the business. And with a portfolio of development work that spans over thirty years, his experience and skillset is second to none.
Tim's passion for creating incredible places sustainably is what makes him such a good fit at the head of the team that he's been leading for three years. His previous roles saw him hold a variety of senior positions leading development teams in major PLCs with projects spanning London and the UK.
Tim works directly with our key stakeholders to bring our sustainability strategy to life, instigating positive change for the UK's retirement community and the neighbourhoods he works within.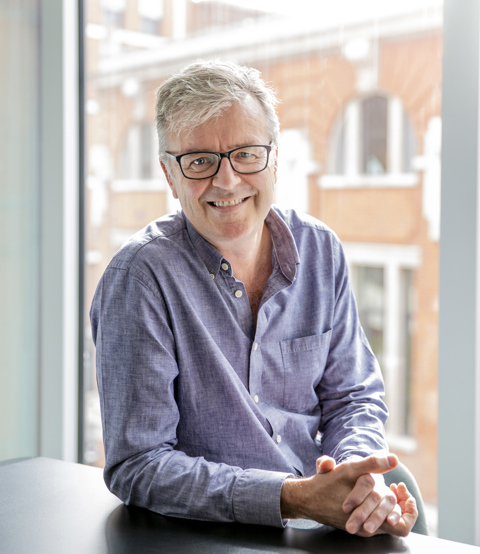 Neal Haywood, Director of Project Management
Neal heads the project management team who are responsible for delivering our schemes from the pre-construction period all the way through to handover to our residents. His involvement commences with land acquisition, seeking to de-risk opportunities, appointment of consultants, to the optimisation of the design brief and technical input into the design to establish the best platform for obtaining planning permission. His team takes the lead when it comes to the procurement and construction of both the new build projects and enhancing our existing property portfolio.
Before working with Retirement Villages, Neal spent 15 years in construction companies and 15 years with a leading developer.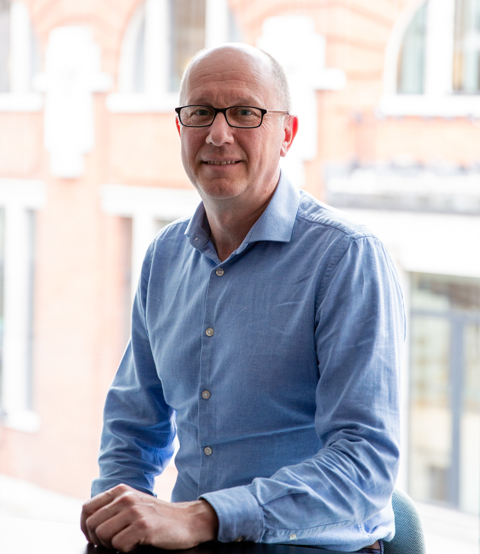 James Ahearne, Development Director
James has 20 years' experience finding, acquiring and developing commercial property in the UK. For the last ten years James has worked specifically in the retirement industry which has served RVG well in what is still a nascent sector. Before that, James was the driving force behind the acquisition and development of a major supermarket chain running their North London property office.
James is determined to shrink the structural deficit of quality options for older purchasers to ensure that there's more choice and less compromise for those looking to move. James is currently working on a our project at Tunbridge Wells which will see the redevelopment of a cultural important site in the heart of the town.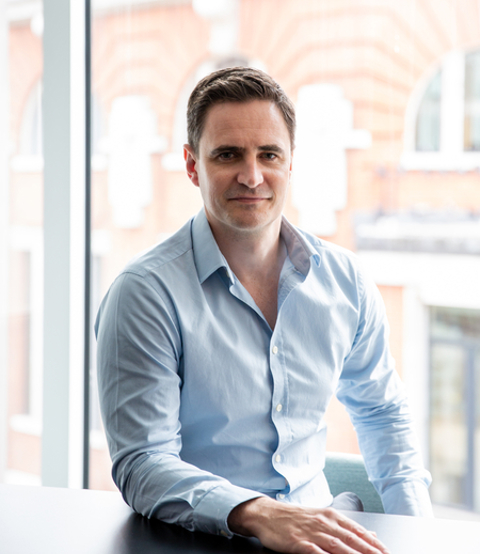 I'm driven by the social imperative of the retirement sector. Our core mission is to enhance residents' quality of life with thoughtful, community-led homes.
Guy Flintoft, Planning Director
Guy has been working in planning for almost 25 years, initially with local authorities before entering the private world of consultancy. That work led him to become seen as a sector expert to several IRC developers, including RV. His subsequent move in house here has meant Guy has played an instrumental role in securing planning consent for many of our current operational communities, including Charters Village, Mayford Grange and Blagdon Village. Guy was also responsible for securing planning consent for the partial redevelopment of Elmbridge Village, making it the community it is today.  He is currently instrumental in helping deliver consents for the growth of the new pipeline of urban projects, that will become part of the Thrive Living collection.
Bidding for land to help feed the continued portfolio growth is often highly competitive, so a thorough understanding of planning and local authority requirements is what sets our business apart from our peers.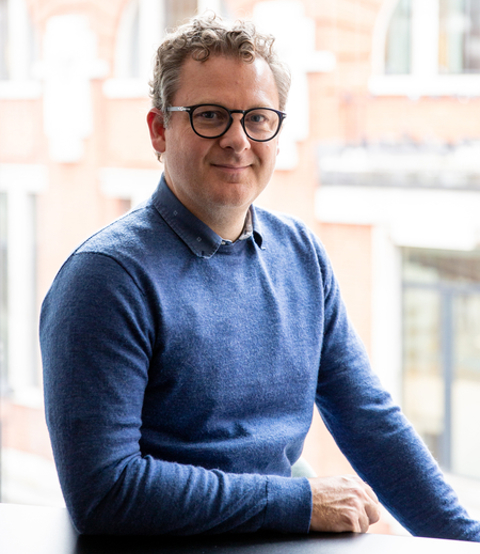 I joined RVG at the perfect time - when AXA IM Alts new ownership and Will [Bax, CEO]'s fantastic vision first came together.
Alex Williams, Senior Development Manager
Alex became a Chartered Surveyor in 2015 working in commercial property and land valuation before moving to a development role for a large national house builder in London. He joined the RVG team in 2020.
Currently, Alex is working hard on a myriad of projects supporting the team on land acquisition and planning as we grow the portfolio of urban communities that will become part of the Thrive Living collection, these developments will seek to fully integrate with the local community.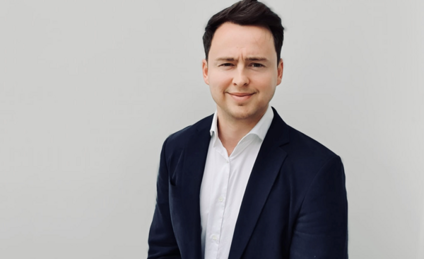 Paul Jess, Senior Development Manager
Paul is highly experienced Senior Development Manager bringing knowledge from a variety of sectors to the team. His work on busy and amenity-rich town centre projects makes him ideal to lead in delivering the current projects in our Thrive Living collection development pipeline, including Tunbridge Wells, where we'll be delivering 166 state-of -the-art apartments for older people.
He'll also support the team in the delivery of Landlord Improvement Plans across a variety of sites already in the portfolio.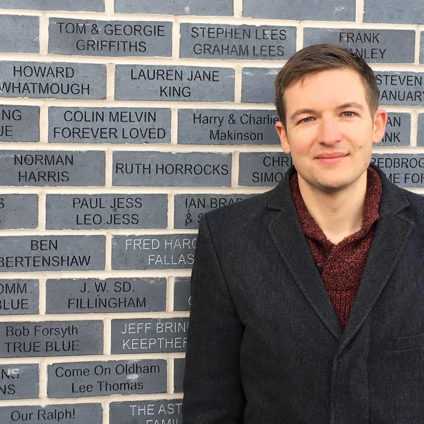 Terry Unitt, Senior Project Manager
As Senior Project Manager within the Development team, Terry is focused on establishing a sustainable development platform for Retirement Villages Group, kick-starting new developments and growing our portfolio.
Terry has been managing and coordinating site developments for almost 20 years in the UK and Australia, working on everything from bid management to design management and reviews.
Right now, Terry is heading up our flagship, Botanical Place project in West Byfleet, as well as our urban living community in Tunbridge Wells. These state-of-the-art properties will feature over 150 apartments each, as well as amenities including cafés, restaurants and wellness centres. Big projects, but in very capable hands.
I am inspired by the challenges the senior living market offers and how Retirement Villages have a real opportunity to make an impact in the sector.
Ginny Cordy-Redden, Development Manager
Ginny's focus at Retirement Villages is the improvement and value enhancement of our existing portfolio. This includes extensive refurbishments in the communal spaces and amenities of our 16-village portfolio. With many of our properties in listed buildings, Ginny's task list is no small feat.
As part of our sustainability strategy, we're committed to operating at net zero carbon by 2030 across all of our properties. To support this, we have a decarbonisation fund  which is used to make sustainable improvements to our existing properties. Ginny's role is to utilise this fund to the best of its abilities throughout our heritage sites.
Ginny is currently focussed on Lime Tree, where we are expanding the community, and Castle Village and Cedars Village, ensuring they meet our green targets by the assigned deadlines.
She also works across our new development The Wyldewoods in Chester. This development will be part of the Thrive Living collection, designed for those looking for a positive lifestyle choice in an urban location.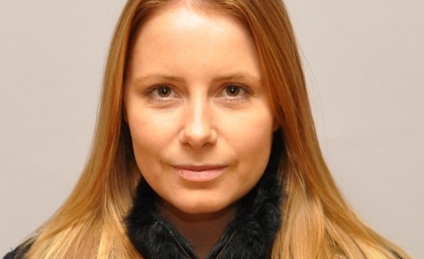 Jack Stirling, Development Manager
Jack joins the team with 8 years of experience in the later living sector. He will be the lead on our Botanical Place development at West Byfleet, the flagship in our Thrive Living collection. Jack is passionate about the sector and believes it is essential to offer great developments to those looking for choice as they age. He is adept at working with internal and external stakeholders, keeping projects on track and ensuring they are delivered to the highest standards.
Additionally, he will assist our team in implementing Landlord Improvement Plans across several sites in our portfolio.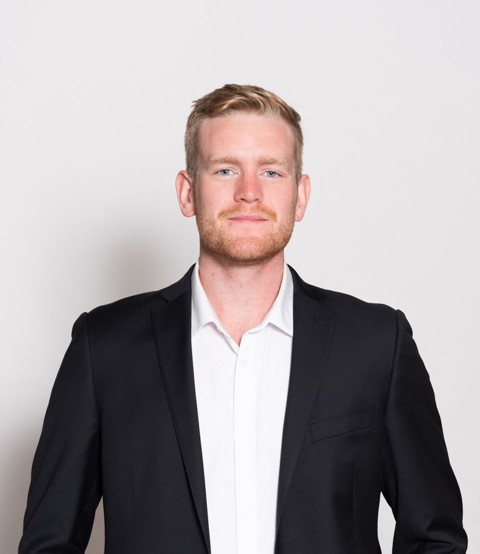 I'm passionate about people, design, place making and leaving the world in a better place than I found it.
Lee De Souza, Senior Project Manager
As Senior Project Manager, Lee supports the Development team during the pre-construction stages through to leading the delivery and completion of the new build projects. He is also involved in the improvement and value enhancement of our existing portfolio, where we are looking to achieve net carbon zero targets.
Lee has been honing his project management skills for over almost ten years across an array of efforts and projects. He is currently working on  our peri-urban Thrive Living collection development The Wyldewoods and various existing communities where we are looking to update the amenities inconjunction with residents.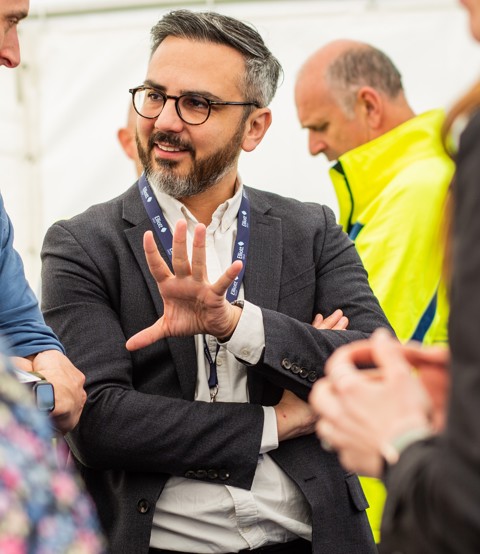 Lorcan Barker, Project Manager
As Project Manager, Lorcan supports the team in landlord improvement works across existing villages and new build projects.
With an impressive background spanning ten years in construction management, Lorcan is eager to channel this experience into supporting sustainable project developments. And, he's doing just that at a number of communities where improvement work is taking place including Thamesfield.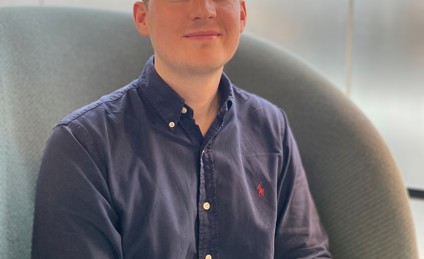 I enjoy diving into the detail, from pre-construction through to operations, ensuring we build the best homes for our existing and future residents.
Becs Gallimore, Project Manager
Becs is a Project Manager within the team and supports on landlord improvement plans across the existing portfolio of communities.
 She has worked on a number of refurbishment projects within the later living sector before and brings extensive knowledge of live environments to the team. Her current focus projects at Cedars Village and Castle Village, where we are looking to refurbish the clubhouse building that form the hub of these amazing communities.
Together, our Development team will create 5,000 new, sustainable homes, across 40 new communities, that will support the retirement lifestyle over 65s want while improving the quality and longevity of our existing community portfolio.
With an impressive collective skillset, our team will acquire land, secure planning permission, and complete the builds at net zero carbon.
If you're a land partner looking for a business to work with, you can find out more about our future development projects as well as details on our site requirements. Alternatively, reach out to the Development team directly.
Back to top