Retiring from an active working life does not mean

retiring from an active life.
Retirement villages are designed to uphold flexibility, independence and wellbeing for people aged over 65.
What are retirement villages?
Retirement villages are designed to uphold flexibility, independence and wellbeing for people aged over 65. With a range of excellent facilities onsite and help and support on hand if and when needed, residents can enjoy peace of mind about the future.
At a retirement village, you have the option to buy or rent, with part buy part rent and rent to buy options for added flexibility. There are furnished and unfurnished property options, depending on what you're looking for. Plus, family and friends are free to stay, in the community's guest suites, as and when they like.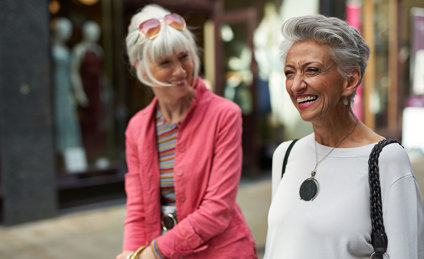 What is the difference between a retirement village and a care home?

The main difference is that a care  home is for elderly people that require daily support and care. A retirement village is for people of official retirement age (65 and over) who wish to live independently in their own home, who want to benefit from a range of onsite health and wellbeing facilities and activities, and be supported by a sense of community..
Another difference between living in a retirement village and living in a traditional care home is that you often own your home, either through buying, part-exchange or renting a property. This means that you can move your own furniture in and decorate your home to your own taste and style. Importantly,beloved,pets are welcome too. 
What are the pros and cons of living in a retirement village?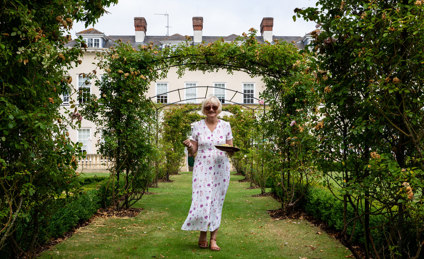 Pros
Independent living: To maintain independence, flexibility and freedom in later life in your own home.
Community: To build quality friendships with neighbours within an active and caring retirement community.
Busy calendar: To be able to pick and choose from a busy social calendar of events designed for residents, by residents.
Facilities: Excellent facilities onsite for convenience and wellbeing including onsite shops, restaurants,hair salons, guest suites and communal areas both inside and out which are maintained by a dedicated team.
Secure: the safety of a community can feel more secure than living alone, plus you have the freedom to lock up and leave when you like.
Care: support is on hand if and when its needed.
Find out more about the benefits of living in a retirement community.
Cons
Retirement villages are fairly new to the UK unlike Australia, New Zealand and the US where they are widely known, Often Retirement Villages are confused with care homes and with it, come negative connotations such as lifeless places old people live when they can no longer live independently. Retirement villages are quite the contrary. They are there to support and uphold independence and good health for as long as possible.  Here are just some common misconceptions:  
No pets: Some retirement communities don't allow pets, but at Retirement villages pets are welcome and encouraged at all of our locations.
Limited space: Often people downsize into more manageable and age appropriate properties . We like to call this right-sizing; finding the right-sized home for the space you need. We have a mixture of apartments and cottages for sale and for rent.
Limited medical care: we make sure all of our residents feel supported with emergency care available 24/7.
Closed off and gated communities: Retirement villages encourages inter-community living and our latest new developments are designed around busy town places and spaces, connecting communities and people.
What are the facilities like at retirement villages?

Each of our retirement villages has its own identity which is as unique as the people who live there. The standard of social and convenient facilities is high – most have:
Restaurants or a bistro
Bars
Libraries
Conservatories
Lounges and/or large activity halls for social events
Some have swimming pools, hair salons and exercise areas
Others have tennis courts, bowls, croquet or putting greens
All have landscaped grounds delivering a peaceful haven in which to lead a fulfilling retirement lifestyle.
Outside of one's own self-contained home, residents can be as involved in the hustle and bustle of the village as they like. Just as everyone's needs are different, care can be dialed up and down too. Privacy and independence is a top priority, giving you peace of mind that everything is covered. Some Retirement Villages' care facilities include:
24–hour staff available within the retirement community
Domestic services available for residents
Feel free to contact us if you have any additional queries on what a retirement village is and if it is the right option for you.  
Can anyone live in a retirement property?
Typically, retirement villages are open to people aged 65 or over. These retirement properties are designed for those in later life looking to maintain their independence and live the lifestyle they choose.
Check out our guide for more information on what age you can move in to a retirement village.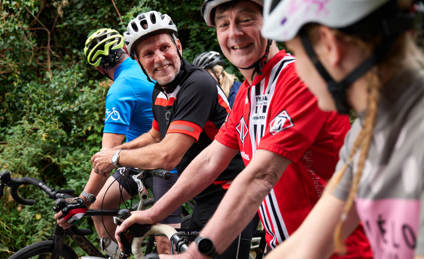 What is the best age to go into a retirement village?

There isn't a best age to move into a retirement village,it's a lifestyle choice available to all those of retirement age  looking for a community which promotes independent living, lives of purpose and wellbeing. to reinvigorate later life with events, socialising and a new location.
When you choose to move is completely up to you and depends on what you're looking for from your retirement.
What costs can I expect in a retirement village?
Some of the fees you may have to cover when living in a retirement village include:
Assignment fee
Ground rent
Service charge
The service charge covers these and more:
Maintenance & repairs
Cleaning and laundry
Emergency support cover
Buildings insurance
With what is covered in the service charge, living in one of our retirement communities can provide greater ease and less worry in later life. We take care of most of the domestic stresses large and small. Details of all these charges can be found on the village pages.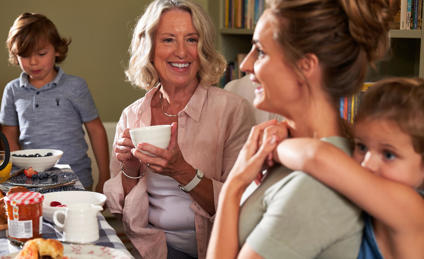 Why choose a retirement village with us?

The Associated Retirement Community Operators group,  ARCO, is the main body representing UK retirement communities. As the longest-established provider of retirement village living, we are a proud member. 
Their mission statement explains the core elements of what a retirement village embodies. It states that older people should: 
Be treated with respect and dignity.
Be valued for their contributions to society and to their communities.
Have what they need to be happy and healthy, including access to good support, care, and health services.
Be enabled and supported to live independently for as long as possible.
Be empowered and free to make informed choices.
We not only wholeheartedly agree, but we bring this mission statement into each of our communities.
At Retirement Villages, our mission is to keep the principles of an independent and active retirement lifestyle alive with like-minded individuals in a safe and secure setting, with less of the usual worries of maintaining a home.
As well as the facilities mentioned above, when you live with us, you'll enjoy:
Landscaped grounds and beautiful surroundings for time outside
Exercise classes for healthy mind and body
Crafts and workshops to keep your brain happy and healthy
And much more.
We endeavour to create vibrant and social,  environments for our residents in which they can thrive in retirement. Plus, you can be an active voice in your community, shaping how the village is run, initiatives to get involved in and events to hold.
We're also committed to creating sustainable communities, with a sustainability strategy that s includes becomingnet zero carbon by 2030 and to achieve zero waste to landfill by 2025. We always involve our communities in these purposeful projects too. Just check out our plastic-free shop at Debden Grange or our rewilding project at Moat Park.
Find out more about why you should choose Retirement Villages. Whether you are looking for retirement properties to rent or retirement properties for sale we have plenty of choice. Why not join one of our popular open days and experience a community for yourself.
Back to top