Retiring from an active working life, does not mean retiring from an active life.

The purpose of retirement living is to enjoy a range of accessible facilities, within a retirement village, residents can do just that, but within a community–based way of living – therefore, with like-minded people.  
The main difference between living in a retirement village and living in a traditional care home, is that you own your home, either through buying, part-exchange or renting a property. This means that you can move your own furniture in and decorate your home. But perhaps most importantly of all – beloved well-trained pets are welcome too.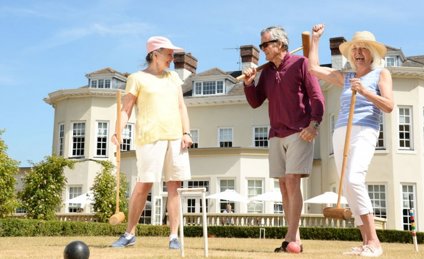 Retirement Villages' founder, Ray Brown, was the first to spot the potential of developing retirement properties here in the UK. Whilst working as a London-based Lawyer, he travelled to the USA to visit his in-laws in the sunny retirement state of Florida and loved what he saw! 
So much so, he set about his own retirement development, based on the luxury retirement developments that he saw in Florida.  
What impressed him so much to embark on this venture? 
Retirement villages are quite different from what people expect from retirement – in the UK we have become used to the idea that retiring and selling the family home equates to something grey and lifeless – residential care homes. 
But Retirement Villages' founder saw something uniquely different, he saw retirees having fun, enjoying golf courses and clubhouses, with dinner and dancing in the evening. This retirement village world was something that the UK desperately lacked. 
Pioneers of retirement living
Today in the UK retirement living has become increasingly popular, and more so than ever the answer to many people's conundrum on where to live, and what to do after retirement. 
Retirement Villages enjoys a proud record as one of the early pioneers of the retirement village concept here in the UK, having adjusted the American retirement lifestyle model to suit the British market back in the 1980s.  
By the time founder and retirement living enthusiast Ray Brown visited his in-laws, America had successfully managed to create an age-exclusive retirement community that lived in gated retirement villages, instead of choosing sunny states – like the popular model there, Retirement Villages looks for wonderful locations in some of the best counties in the UK to set the scene of an idyllic retirement. Our retirement villages are set in locations that are highly desirable. 
Our mission is to keep the principles of an active retirement lifestyle alive with like-minded individuals in a safe and secure setting, without any of the usual worries of maintaining a home. Peruse our village locations here. 
Life in retirement
Elmbridge Village in Cranleigh, Surrey, turned the idea into reality in 1981. The Surrey retirement village delivered independent age-exclusive living in a range of apartments and bungalows. Residents were able to enjoy the communal facilities of a central clubhouse with restaurant, bar, lounge, meeting room and convenience shop.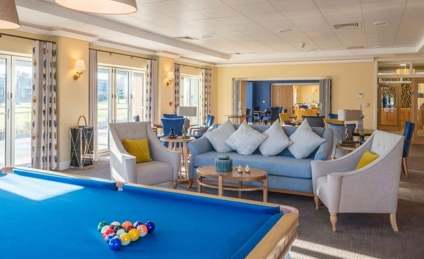 Having pioneered the concept of age exclusive communities in the UK, Retirement Villages continues to lead the way.  
Each of our retirement villages has its own identity – you would expect nothing less – but most have: 
restaurants or a bistro 
bars 
libraries 
conservatories 
lounges and/or large activity halls for social events 
some have swimming pools, hair salons and exercise areas 
Others have tennis courts, bowls, croquet or putting greens 
all have landscaped grounds delivering a peaceful haven in which to lead a fulfilling retirement lifestyle. 
Feel free to contact us if you have any additional queries on what a retirement village is and if it is the right option for you.   
What other facilities can be found in a retirement village?
The Associated Retirement Community Operators group,  ARCO is the main body representing the retirement community sector in the UK, and with Retirement Villages being the longest established provider of luxury retirement village living, we are proud to be one of their members.  
Their mission statement is one that we also wholeheartedly adhere to, believing that older people should:  
Be treated with respect and dignity. 
Be valued for their contributions to society and to their communities. 
Have what they need to be happy and healthy, including access to good support, care, and health services. 
Be enabled and supported to live independently for as long as possible. 
Be empowered and free to make informed choices. 
Within some of our villages, Retirement Villages offer care home facilities. For extra validation Retirement Villages provides a welcome growing private model with HC-One, our care provider, offering much-needed alternative options at this stage of life, such as: 
domiciliary care services, (either within your home, or within one of our care homes) 
24–hour staff available within the retirement community  
domestic services available for residents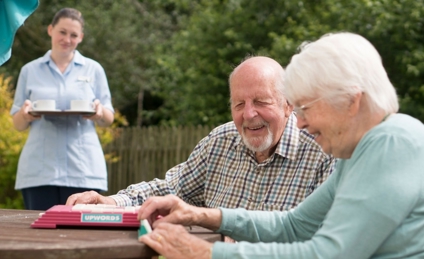 Outside of one's own luxury self-contained home, residents can have as much assistance, or as little assistance as required. Privacy and independence is fiercely regarded, giving you peace of mind knowing that everything is covered. 
The future of retirement living at Retirement Villages
The lifestyle and care demands of the target market have changed over the three decades of our operation. Now in our fourth decade, the focus is very much on the future and how to maintain sustainable living for individual residents. 
Andrew Ovey joined Retirement Villages following the acquisition by AXA IM Alts – Real Assets, where he is head of healthcare and responsible for originating, executing and managing healthcare real estate investments, including hospital, long term care and assisted living investments across Europe, he says: 
"These are exciting times for everyone associated with RVG. The new owners are investing in the long-term future of our villages, aim to deliver the pipeline of extensions and new sites quickly and safely, and plan to build many more villages besides, making it easier for more people to enjoy the benefits of carefree living." 
New villages for this year so far are Debden Grange, a retirement village in Essex, and Gradwell Park, East Sussex, a retirement village development consisting of 65 apartments and cottages as well as a residents' clubhouse. For further information on more exciting developments visit our page.  
Back to top