Retirement communities in the UK have been steadily growing in popularity since we first introduced them back in 1981. However, there's been a surge in interest in recent years as more and more people are seeking out an active retirement, and the benefits of retirement communities are becoming better known. 
We regularly request feedback from residents and Village Teams. This gives us crucial insight into how residents feel that community living benefits their lives directly. We wanted to share some of that insight with you in this article.
"It's all about choice"
For many people reaching retirement age, having choice is one of the biggest concerns. Nobody wants to feel that their options diminish over time. The beauty of retirement community living is that it encourages independent living, and with independence comes choice.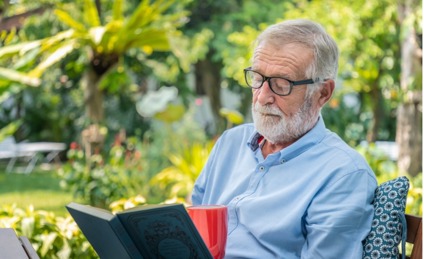 To us, this freedom and independence looks like: 
Financial flexibility, including a variety of property finance options that mean you don't have to compromise 
Remaining active and healthy throughout retirement so you can continue thriving in later life 
The option to socialise in a community of like-minded souls or enjoy your own company 
Opportunities to try new things, whether that's an unusual hobby or the chance to volunteer
Travelling when you want, for as long as you want, knowing your lock-up-and-leave property is safe
Once a resident of a retirement community, the opportunity for additional choice often increases. With the unintrusive 'safety net' provided by our 24-hour Village Teams on site, residents feel an increased sense of freedom, knowing they have the security of their community if needed.
Our retirement communities have a wide range of facilities and activities to choose from, and indeed it's a choice as to whether to take part or not. As residents reside within their own homes, they can come and go as they please and for example, can choose to have friends round for dinner, meet them in the village restaurant or bar, or venture out into the wider community.
"I've found my people"
A 2019 ARCO survey found that 71% of respondents saw retirement community living as a chance to make new friends and this is certainly true of many residents within our villages. One of the more common pieces of feedback we receive is how delighted residents are to have moved into a community where they're surrounded by like-minded people.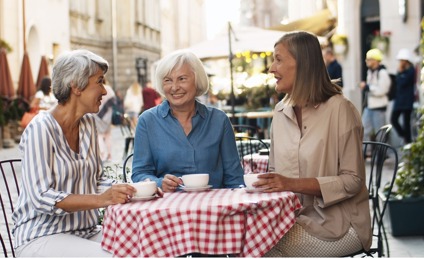 It's reassuring to know that, when you're part of a retirement community, there are other people with similar interests, passions and routines right on your doorstep. Plus, you're not only surrounded by people you can identify with day to day, but you also have easy access to your local community outside your residence.  
Whether it's finding friends with a similar passion for arts and crafts, discovering fellow dog walkers or simply knowing you can walk into the onsite restaurant and take a seat at any number of tables, retirement communities help you find your people.
"It's a safe place to be"
Whether you're a homebody or spend the majority of your time travelling, retirement communities offer a sense of security, an important benefit to the majority of residents. Many retirement communities, including our own, have state-of-the-art security systems in place. We also have Village Teams on hand 24 hours a day.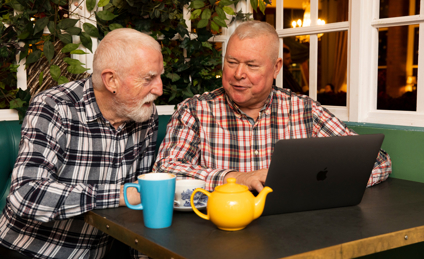 Additionally, the community itself provides a great safety net for residents as everyone is happy to look out for one another. Retirement villages deliver peace of mind so you can worry less and focus more on doing what makes you happy.
Retirement communities can afford people a real sense of privacy too. Living independently, in your own home, you are in complete control of how and when you meet with people. It's your choice.
"I'm in the best shape I've been in years."
Another common benefit to retirement community living is the accessibility residents have to facilities and activities that promote self-care. In fact, data shows that retirement community residents experience a 75% increase in the amount of exercise they do.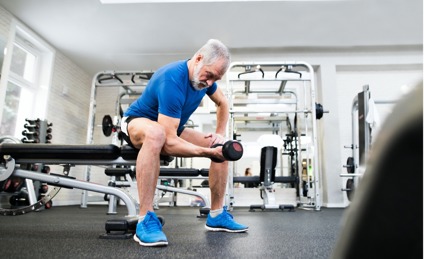 Onsite facilities from walking groups to Pilates classes, swimming clubs to weights classes, making prioritising exercise easier. There are groups and classes for all interests and abilities in our villages. 
Many residents find that having a gym, fitness classes and walking routes on their doorstep means they're far more likely to join. They don't need to get in the car and drive to a fitness centre or pay expensive monthly membership fees. 
Having friends and neighbours around to encourage you and join in also helps on those days when you feel you'd rather do anything else than exercise.
Plus, our restaurants offer a wide range of delicious, nutritious meal options to support a health-focused lifestyle.
These are just some of the benefits, and we have plenty more information if you're still not sure whether you should move into a retirement community. 
As the pioneers of independent retirement communities in the UK, we strongly advocate community-based living and believe that there's something for everyone.
If you feel it's time to explore some of the benefits for yourself and get a better picture of how living within one of our communities could improve your lifestyle, get in touch to arrange a visit to your village of choice.
Contact us
"For me, location is key"
It's a cliché, but it's an accurate one. Location is incredibly important when looking at a new property and among the biggest determining factors is the proximity of family and friends. 
Many of our residents have chosen certain villages because family were nearby. Being able to live near children and grandchildren is extremely compelling. The challenge in the early days of retirement villages and finding any retirement property for sale for that matter, was finding the right location – the numbers were relatively low, which meant less choice.  
However, this has changed dramatically with new developments appearing across the country, meaning it is possible to have the retirement village lifestyle and be in the area of the country you desire – whether that is close to friends and family, near to the sea, or both. 
"It's more accessible than my last flat"
Our tastes in property are also changing to accommodate new trends, but also to support our lifestyle as we grow older.
As a result, open-plan living has really taken off in the retirement sector in the past few years. It's not to everyone's taste, as it can be quite the departure from a more traditional home, but many of our residents began to see the benefits of open-plan living once they stepped inside one of our apartments. 
We want to live in open spaces, both inside and outside, in friendly, supporting communities. Retirement villages are based on these very concepts, so it is no surprise that demand is so high. 
"Moving to an independent retirement village seemed to tick all the boxes"
You can live a fully independent life, as if you were living in any village in the UK (with excellent neighbours and facilities!) and we won't interrupt that lifestyle. That's because everything in the village community is run by the residents themselves – you only become as involved as you want to be.
Equally, the support in the form of trained, friendly staff, and on-site facilities means the option for assistance is always there. This ranges from laundry and cleaning through to more thorough care options in some villages and only if the need arises.  
Many of our residents speak of the "reassurance" this provides. This reassurance is two-fold – it is for the residents but also their families who can be safe in the knowledge their parents are in a safe, secure and fun community.  
"Very happy here, certainly the happiest I've been in most of my life"

It might not seem like a very serious reason to choose your retirement option, but enjoyment and happiness are what we all strive for. So this can be easily missed as a key factor behind the rise of retirement villages, but is actually one of the biggest reasons our residents choose us. People are also moving to the villages while they are relatively young because they want to enjoy retirement now.
Increasingly, people want to move somewhere that ticks all the boxes and do it once. We want to enjoy retirement from the start, with no compromises, but rest in the knowledge that our changing circumstances will be taken care of, such as if we require care or other forms of support. A retirement village does that. 
"It was good to be flexible whilst we waited for the funds to come through from our property sale"
Another factor in the rising popularity of retirement villages is the sheer number of options available when it comes to moving into one. 
Multiple ways of purchasing, or renting, a property mean it is no longer such a huge financial decision or even a long-term commitment. Here at Retirement. We offer:
Long term rent 
If you're not interested in buying but you want the security of a long-term home, our long-term rental options are perfect for you.  
This also gives you the opportunity to 'try' different locations or move around within our portfolio of villages. Try the retirement lifestyle without the stamp duty! 
Rent to buy 
With a rent-to-buy property, you can move in much sooner than with a traditional purchase method and enjoy retirement village life without the wait. 
This works in three simple steps:  
Exchange contracts on your new Retirement Villages property and pay a 10% deposit. 
Move into your new home and enjoy six months, rent free.  
Then have between 6-24 months paying full rent until completion. 
Purchase 
Of course, traditional purchase options are still available and very popular. Explore our properties for sale, as well as our part-exchange opportunities. 
Part ownership 
This does what it says on the tin. Part ownership, or shared ownership, is potentially a more affordable option. Although it's only available on new-build properties, it's an attractive option. 
It works in a similar way to a Help to Buy scheme – you simply buy a share of your home and pay a monthly rent on the part you don't buy. 
If you want to find out more about retirement living, why not try before you buy, attend an open event or contact us.
Back to top