What age can you move into a retirement village?
One of the main questions that we come across is 'what age can you move into a retirement village?' We encourage you to move when you feel ready.
You can move into a retirement village when you're 65. Our retirement villages are designed to suit the lifestyle of retirees and over 65s, with facilities like games lawns, bistros, social clubs and more. It's all about location too, as many retirees choose to spend their free time travelling and exploring - that's why many of our residences are close to international airports. 
When is it time to move into a retirement community?
Generally, people move into a retirement community when they are 70 or older. The average age that people move into our retirement communities is between 78 and 84. 

If you're considering moving into a retirement village, there may be various signs that it's time. Here are a few to look out for: 
You may be thinking about downsizing or rightsizing your home, especially if your property feels too big or is becoming difficult to maintain. 
You might be looking to grow your social circle - retirement villages are a fantastic way to join a close-knit community. Our Retirement Villages have a packed social calendar with events all year round. 
You may want to start travelling more but be worried about your property's security. A retirement village helps enable a jet-setting lifestyle with a lock-up-and-leave policy. 
Do you want support with chores and maintenance so you can enjoy more free time? Our villages take care of property maintenance and repairs, and we have weekly cleaning and laundry services.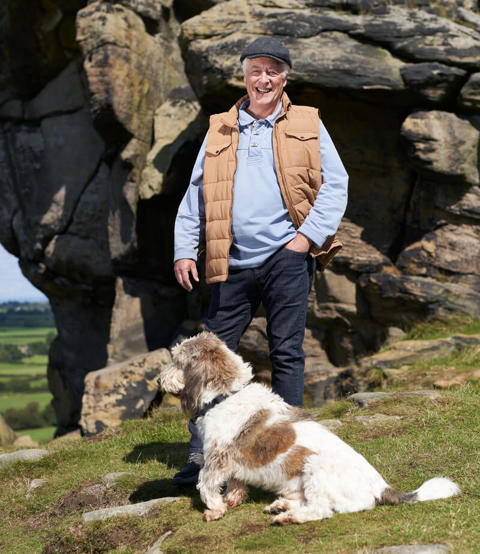 Many of our residents say that they decided to move into a retirement village after considering it for a few years first – though the overwhelming feedback is that they wished they'd moved sooner!

People still believe that old age is synonymous with moving into a care home or being lonely in your own home. Without sounding like an overzealous ad, it really doesn't have to be like that. Our residents at Retirement Villages shatter this image as dynamic and active individuals that enjoy a buzzing community. 
Enjoy your retirement for longer

"Make the move as young as possible so you can enjoy this unique retirement lifestyle for as long as possible," says Marian Walter, a resident living at Elmbridge Village. 
Find out more on Marian's thoughts and experience of moving into Elmbridge Village.  
Retirement villages are a great option for those who want to live independent, maintenance-free, active lifestyles. Alan and Carol Murray moved to Lime Tree Village, bringing with them Alan's two lovingly-restored motorbikes. They love living at Lime Tree for the security; they visit their second home in Spain for part of the year and never worry about having someone look after their home whilst away.
77-year-old Diana Willcock has travelled all over the world capturing photos of wildlife. Since moving to Elmbridge Diana has enjoyed the thriving community, social engagements and showing her photographs to residents.

Our residents are a rich tapestry of like-minded, adventurous souls. 


Additional support is available as and when it may be required.

Peace of mind is always near at Retirement Villages. To us, that means providing a combination of access to private health and social care, as well as activities to keep the mind and body young. 
If you're ready to make the move to a thriving community, take a look at our retirement properties for sale to find your new dream home. Or, if you're not looking to buy, we have a fantastic selection of UK-wide retirement properties to rent, too. Why not attend an open day and get a feeling for the community for yourself
Back to top