"Make the move as young as possible so you can enjoy this unique retirement lifestyle for as long as possible" says Marian Walter, a resident living at Elmbridge Village.
Marian Walter lived in the Wimbledon area for 25 years prior to moving to Elmbridge Village in 2016. She enjoyed a fulfilling life there, working as a PA to the Chairman of a medium-sized building company and bringing up her two daughters. Around 16 years ago, Marian joined a walking group and it was there that she made good friends with a lady who a few years later, made the decision to move to Elmbridge Village. Marian kept in touch with her walking friend and actually came to visit her at Elmbridge Village one summer. It was then that she fell in love with the village and started to envisage retiring there herself.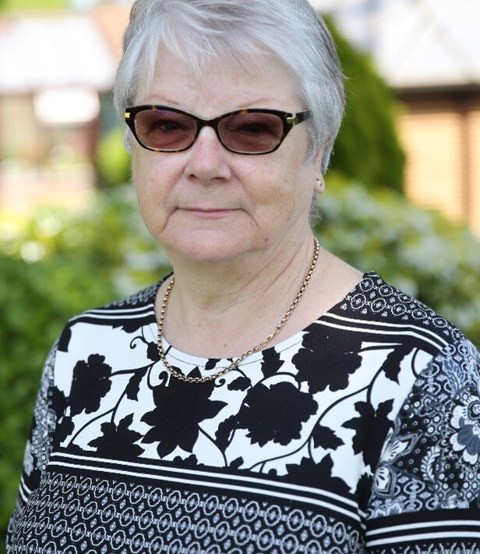 "I could feel how happy my friend was at Elmbridge Village and when I visited, I could see why. Everyone was so friendly and welcoming and the setting of the village was very picturesque – the lifestyle seemed so relaxing and laid back. I started to consider moving to the village but I was only in my 60s and still working so I didn't think I would make the move anytime soon."
However Marian started to notice changes in her local area and the surrounding community and this prompted her to start thinking about moving out of the area. Marian eventually decided to put her property on the market and it sold within two weeks.
"I was terrified at the thought of being homeless for the first time – in my 60s! But I knew Elmbridge Village was where I wanted to be and I was able to purchase a wonderful two-bedroom ground floor apartment at the village. My family were concerned as they thought I was moving into an old people's home at first but once everyone came to visit the village, they quickly realised that it's far from a care home!"
Two years on and Marian is thoroughly enjoying her life at Elmbridge Village and continues to remain as independent as ever.
"I have always been a very independent person, I worked as a magistrate up until the age of 70 and frequently volunteered for charities such as Samaritans and The League of Friends at St Helier Hospital, Sutton – so remaining independent is incredibly important to me and I love to be kept busy. Here at the village, I help in the library, volunteer to run the bar every other Sunday and edit and produce the monthly village newsletter. I am also a member of the village choir and play table tennis on Fridays.
There's so much for me to do both inside and outside of the village, it's fitting it all in that's the trouble!"
And with the cleaning, gardening and laundry services included in the service charge at Elmbridge Village, Marian has more time to enjoy her extensive list of hobbies. And when she does chose to take some time out and take a holiday or visit family, Marian is able to leave her property and feel safe in the knowledge it's being looked after by the village staff.
"I feel I have the best of both worlds at Elmbridge, I lead my own life and have time to myself but live in a safe community of like-minded people, in a beautiful setting."
Whilst Marian had originally planned to move to the village a lot later than she did, she feels lucky to now have many happy and promising years ahead of her.
"My main piece of advice to anyone thinking about moving to a retirement village is to do it earlier rather than later, when you feel young enough both emotionally and physically. I live such a fulfilling life here and I believe living such a sociable and active lifestyle actually keeps me feeling young and healthy."
Back to top