Downsizing in retirement: the pros, cons and how to do it
Moving to a smaller or more fit-for-purpose property is an important part of retiring for many people, with around a quarter of homeowners over 55 looking to downsize. If you're thinking about downsizing, our guide will take you through the reasons why many opt for it, what you need to consider and how best to go about it.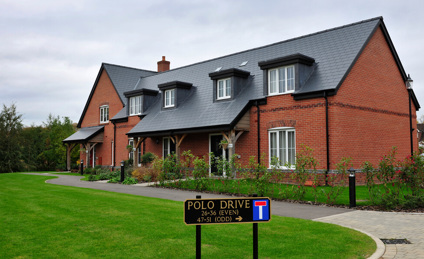 Why downsize your home in retirement?

Many downsize in retirement to reduce their mortgage payments and make more of their pension. You may also be able to avoid Capital Gains Tax, the cost of utilities and insurance, as well as being less maintenance. 
Outgoings like energy costs, council tax and insurance in larger houses can begin to feel unnecessary, especially for those now living alone, or whose household has shrunk due to children moving away.
Big properties take time and effort to maintain, and retirement isn't the time to be cleaning rooms that aren't used regularly. Larger gardens may begin to become a burden in later life, too. Downsizing your home is the chance to find an outdoor space you'll be comfortable maintaining for years to come.
Here at Retirement Villages, we like to think of downsizing as a positive step towards finding a place that's right for you – somewhere better able to meet your needs and help you live life to the fullest. 
How to downsize

So how do seniors downsize, and where's the best place to start when it comes to choosing a home that's more suitable for the next chapter of your life?
If you're moving somewhere smaller, streamlining your possessions will have an important part to play, and it's crucial to give yourself the time and space to do this carefully and in a way that feels positive.
Top tips to decluttering:
If possible, start thinning out your possessions at least three months before you move. Do not underestimate the magnitude of this task.
Try to be ruthless.
Start off with a room at a time and work through the house.
Label everything accurately so it's easy to find once you're in your new home. 
Get the dimensions of your new place as soon as possible so you can start planning accurately.
The garage can often be a place for hoarding or storing out of sight belongings that aren't part of everyday life; you may be surprised how much you can dispense with.
Pack away any items that may make your home look crowded. Potential buyers will want to imagine themselves in the property with their belongings.
Consider involving friends or family who are able to help you make decisions. And if you are really struggling to part with items, consider hiring an organisational expert. 
Keep the final goal in mind, and the reasons you are decluttering to downsize. 
If you're worried about the admin of moving, the Senior Move Partnership can help you with many different aspects of moving house, from notifying companies of a change of address to arranging the sale of unwanted possessions.
Is downsizing in retirement right for me?
There's no one-size-fits-all for retirement, and deciding whether to downsize involves taking into account your unique situation. With that said, weighing up the pros and cons of downsizing can help you make up your mind.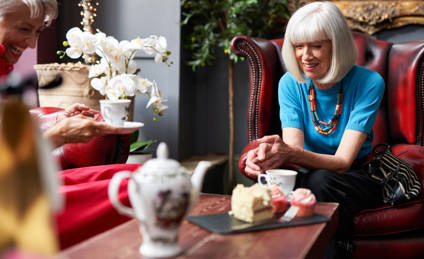 Pros
Reduced financial burdens and possibly less spending on mortgage payments and bills 
Tax benefits, such as avoiding Capital Gains Tax 
Less housework, decorating and maintenance 
Feeling content knowing there's no need for a future move 
A great cleansing exercise – a chance to clear out clutter 
An opportunity to invest in some new furniture!
Increased opportunity to travel with the money saved (especially if your new retirement property is lock up and leave)
Cons
The fees of moving can be high, with costs like stamp duty. You should always budget in advance for moving costs and weigh that up against how much you'll make on your property. Until 30th September, we'll be paying for the stamp duty of new residents. 
You may be worried about reducing your outdoor space. For some, maintaining a large garden becomes difficult. We understand how important time in nature is, which is why each of our communities offers acres of landscaped gardens.
Moving can be a stressful experience. That's why we'd recommend working with Senior Move Partnership or teams like Spring for supportive home-selling management.
Other ways to downsize

Downsizing in retirement doesn't just have to mean your home. More free time will help you create a clutter-free later life. You could: 
Host regular garage sales to slowly get rid of possessions you don't use. 
Donate clothes and furniture to charity.  
Tidy up your garage by arranging things into "definitely keeping", "maybe keeping" and "not keeping". Sell, donate or bin the third pile and slowly work through "maybe keeping" to make sure you don't get rid of something you may want in the future. 
Spend half a day working through documents and receipts, they can often be easy-to-throw items that have collected over time but you don't use. 
If you're still not sure about downsizing, have you considered rightsizing your home instead? In the end, it's just about finding your perfect home. 
Retirement is your time to thrive, and living in a Retirement Villages home is the perfect way to do it in style. We've got a range of accommodation available in locations across the UK. Take a look at our villages to see what's on offer, come to one of our open days and experience the community for yourself, or contact our sales team to start discussing your next chapter today.
Back to top