Researchers at the University of Hertfordshire are recommending that supermarkets set up special 'slow lane' checkouts for older customers to allow them to socialise while they shop, according to recent news reports.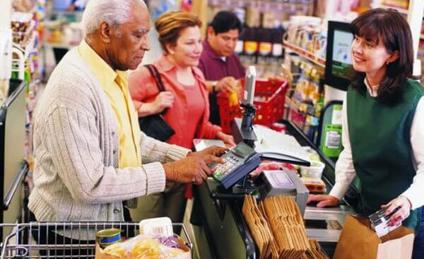 They say this would be beneficial to people in later life who might be otherwise isolated, and that the popularity of online shopping is threatening traditional shopping trips enjoyed by the elderly says the Daily Mail.
The university's research, funded by the Food Standards Agency and the Economic and Social Research Council, also recommends that supermarkets introduce seating areas, provide better toilet facilities and target more special offers at older customers.
According to the report, many people in later life are becoming disenfranchised by multi-buy and money-off deals aimed at families and higher spenders, preferring to buy in small amounts to make their shopping easier to carry home and reduce wastage.
'In-store marketing campaigns targeted specifically at older people are likely to be well-received,' it said, adding that 'encouraging older people to shop at quieter times of the week, by introducing special offers for the over 60s during specific time periods, could make the supermarket a less stressful and more enjoyable environment.'
Recent figures show that stores are losing £3.8 billion a year because older shoppers are reluctant to visit says the Daily Mail. How can retailers reverse this trend?
Retailers already making moves to support older shoppers
Some retailers are already developing initiatives to improve the shopping experience for customers who are in later life, or those who are physically or mentally less able.
For example the Gosforth outlet of Sainbury's in Newcastle upon Tyne recently announced a 'slow shopping' trial aimed at this demographic, spearheaded by local resident Katherine Vero, who found it challenging to shop with her elderly mother.
Every Tuesday between 1pm and 3pm, people using the service will be greeted at the store entrance, where Sainbury's employees will be waiting to help them with their shopping.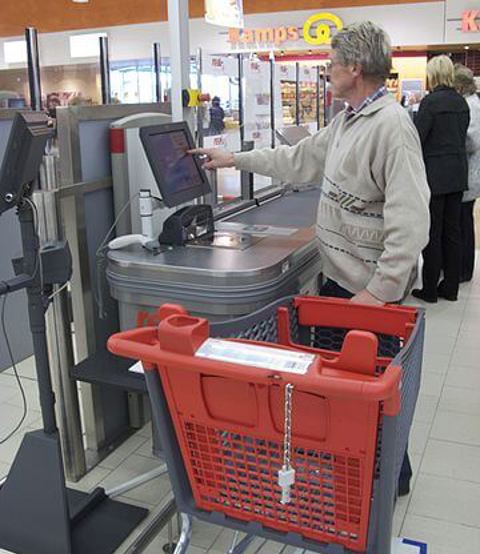 Sainsbury's Gosforth will place chairs at the end of the aisles during slow shopping periods for people who might find it difficult to stand and need or want to rest during their trip. The store will also man two helpdesks, which will assist older shoppers and offer cake and biscuit samples.
We thought we would speak to some of our residents about whether they thought the recommendations outlined in the University of Hertfordshire's report, such as the introduction of 'slow lanes' in supermarkets, were a good idea. Here's what they came back with…
Derrick Myers, Elmbridge Village:
"They are interesting ideas and probably worth a trial. In our village we are fortunate to have a shop onsite and the residents do enjoy a chat with the manager and other residents who they happen to bump into there. I have been told if I would like to meet a certain individual they come to the shop at a particular time.
Clearly for some of those attending local supermarkets the opportunity to trundle along slowly has some appeal. Personally, I usually engage with the staff asking questions and have been known to hold up the queue!"
Michael Pettet, Blagdon Village:
"My experience from being a regular shopper at the main Tesco here is that it's the younger people (50 and below) who stand about and chat, not the elderly. The elderly tend to be slow but that's only to be expected."
Denise de Fraine, Elmbridge Village:
"I believe this could provide for the isolated elderly an opportunity to meet others and have a chat if only for those who still are able to get out and about. It is doubtful if people in this age group would be using on line shopping due to lack of or understanding of computers!
Certainly they could also have a mistrust of shopping by this method as the principle of 'seeing what you are getting' is an age-old belief.
Here at Elmbridge Village we are very fortunate to have a shop open five mornings a week, which already acts as a social meeting place. Those of us who need contact with others are often found either in or just outside, weather permitting, having a chat with people, often with the shop manager Kevin, involved too."
Teresa Baverstock, The Priory:
"I would broadly endorse the research, although I'm not sure how important special offers are to older people. They tend to know what they want and buy it regardless. Many older people use supermarket restaurants as a venue for meals especially men on their own, I know several who eat in one every day.
It would be essential to have dedicated 'chat lanes' and not just aimed at the elderly. I wouldn't use one I am far too busy, but my own observations have shown that many people and not just the elderly enjoy a chat at the check out."
Roddy Mackenzie, Charters Village:
"I find it irritating when you are in a hurry and the person in front of you chats to the person on the till. Why not a social corner for the elderly and a cup of coffee like at Waitrose?"
John Fairclough, Charters Village:
"Agree that retailers need to make shopping a more pleasant, hassle free experience for older people but I doubt that supermarkets would ever see themselves as 'chat shops'.
The provision of spaces with chairs is a must and as far as lavatory facilities are concerned why could we not adopt the Italian system where, as I understand it, any cafe, restaurant or retailer must allow access to their facilities to anyone in need, whether they are on the premises or off the street."
Sandra Braznell, The Priory:
"Just having enough staff to lend a hand is always useful. But I think if older people can manage to get online, then home delivery is the way to go. At The Priory we have daily deliveries from Tesco, Waitrose, and Sainsbury's. This is easy to do – you pay by debit card and shopping is delivered to your door. What is there not to like about that?
I personally would be mortified to go into a supermarket and be herded into the 'oldies' lane! But I am 70 on my next birthday and quite active, maybe if I was in my late eighties I might think differently."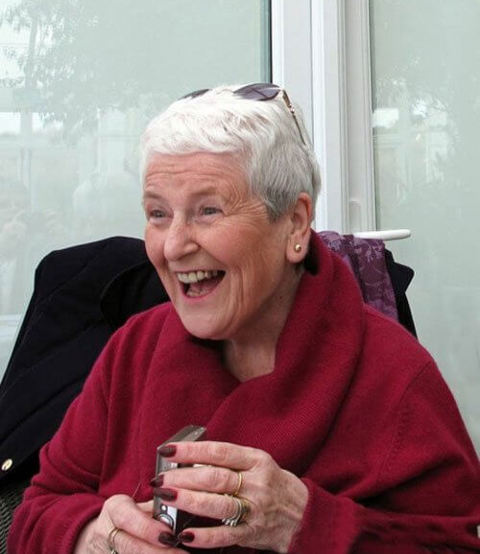 Back to top