Urban Regeneration & Placemaking: Understanding Both
Urban regeneration and placemaking: why communities need both
Urban regeneration and placemaking  have become pivotal forces in transforming local communities, revitalising areas and creating vibrant environments that cater to the unique needs and aspirations of locals.
They are integral components of our development plan as we continue our commitment to create 5,000 new retirement properties in the next 10 years. Because it's not just about building properties. It's about enhancing communities, bringing people together and creating a sense of belonging.
Although similar, community-driven developments need to prioritise urban regeneration and placemaking to do full justice to the area they are joining; addressing urban blight while helping communities thrive.
This is how we're approaching the new integrated retirement communities (IRCs) in our growing Thrive Living collection. By seamlessly blending urban regeneration, placemaking and a resolute commitment to sustainability, we're redefining retirement living; creating thriving and inclusive communities.
Sustainably regenerating urban spaces
Urban regeneration is a holistic approach to reinvigorating existing urban areas; targeting brownfield sites where possible and creating a plan that considers the needs and aspirations of the community.
Our new developments will bring state-of-the-art amenities that benefit not only the 65+ community but the wider local residents who will also have access. Our Tunbridge Wells development, for example, will build on a site disused since 2000. The development will replace a former eyesore with shared facilities, such as restaurants, cafés, and a wellness suite. Similarly, our West Byfleet and Chester developments, the former award nominated, will bring well-designed spaces filled with facilities that our residents and locals can enjoy together.
And at the core of our urban regeneration efforts is sustainability. Our sustainability strategy ensures we design future-proof builds that address the challenges of climate change and environmental degradation. Each property in our Thrive Living collection will be net-zero carbon, both in our operations and supply chain, making them the first of their kind in the UK. Beyond that, by 2025, we'll operate within a circular economy, designing out waste, minimising resource consumption and promoting long-term sustainability.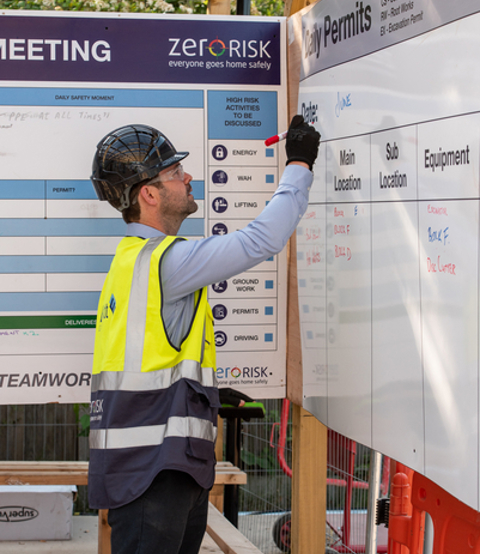 Supporting local economies
Regenerating urban areas goes beyond simply removing eyesores - these developments need to consider how they will nurture and contribute to the social and economic vitality of the area.
With shops, eateries, cafés and more, our Intergrated Retirement Community in Chester is set to increase local annual spending by £1.5m and create over 300 jobs during the build and 30 full-time jobs. Our new IRCs will also include retail spaces for local businesses as, to us, an unignorable part of building communities is supporting the enterprises and ideas of the people within them.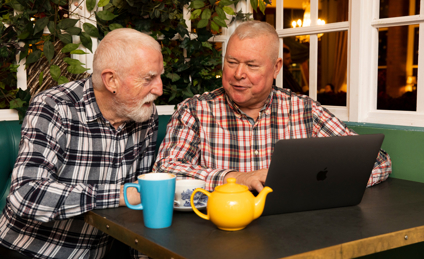 Filling spaces with vibrant communities
Placemaking is how we take these new spaces and use them to enhance community well-being, fostering places where people can come together and communities can flourish.
At the heart of how we do this is the communities themselves - no one understands their local area better. We want to create spaces that not only cater to the desires and requirements of the 65+ community but to the needs, wants and culture of the wider local community. The result: environments that promote well-being, connection and a sense of belonging.
From the outset, our development projects roll out initiatives that incorporate the existing community. By collaborating with local organisations , as we have been in West Byfleet, we get to know the people who understand an area's culture, rhythm, and unique qualities. From this, we gained invaluable community insight so we could proceed knowing what we were creating aligned with what they want, both now and in the future.
Plus, our IRCs are just that - integrated. Our state-of-the-art facilities and beautifully-cultivated outdoor spaces are designed for everyone to enjoy, not just our residents. We want to invite in the buzz of community and bring something unique to each area.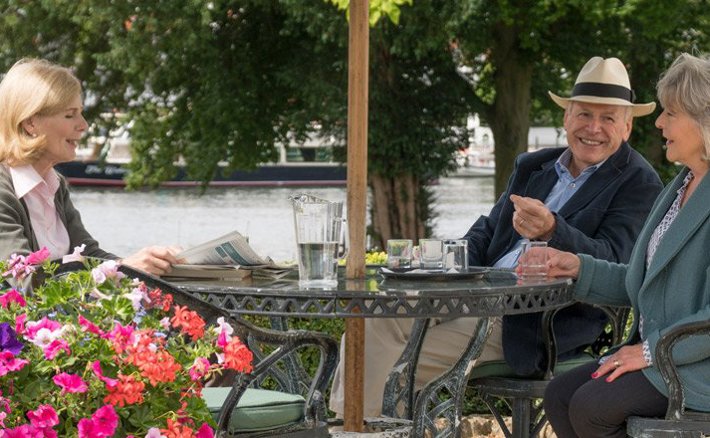 We haven't forgotten about our existing communities either. We're using our decarbonisation fund to source redevelopments on these properties because we understand that, as communities grow and change, the spaces around them need to. One of our top priorities is making our existing properties more sustainable. The fund will allow us to add features such as electric heating systems and property insulation to improve energy efficiency.
We see urban regeneration as an effort to revitalise and renew land, create opportunities and grow the local economy. Meanwhile, placemaking is how these regenerated spaces invigorate the communities that will fill them. By applying both, our developments become an end-to-end process, not only unlocking land opportunities but making sure that once we have, our developments are a seamless addition to the area and bring something the whole community can enjoy.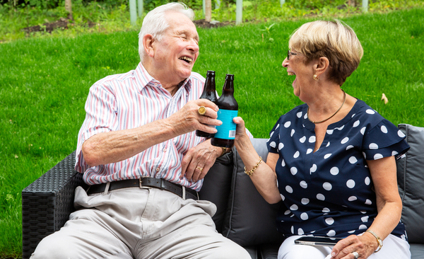 Back to top