Botanical Place feels at home amongst West Byfleet's local community
While gated retirement living may suit some, more and more we're finding that Brits aged 65+ want to be connected to their community. Instead of feeling insulated and withdrawn from their local area, our integrated retirement communities (IRCs) are part of them, without ever sacrificing security. This was and continues to be at the forefront of our minds when designing Botanical Place in West Byfleet.
We wanted Botanical Place to contribute positively to the existing community and honour West Byfleet's unique character. Collaborating with West Byfleet's independent businesses has been key to this, as these wonderful owners understand the spirit of the area and the people in it. As a result, Botanical Place already feels right at home.
In the time spent designing this state-of-the-art IRC, we've crafted a space that naturally assimilates with the life and soul of West Byfleet, while bringing new amenities and facilities to help it thrive.
Distillers of Surrey: crafting local flavours
Master Distiller, Simon Sherlock, heads the family-run business, Distillers of Surrey. Launched in June 2018, their artisan small batch, handcrafted spirits are award-winning. Based just 10 minutes from West Byfleet in scenic Ripley, community is at the heart of their business and they encapsulate the local spirit perfectly.
They're working with us to create a bespoke Botanical Place gin, which will be proudly served at our on-site restaurant and café.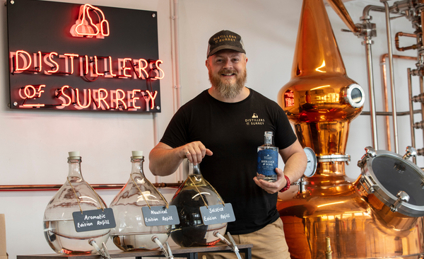 Community Gardening Group: greening the community
The West Byfleet Community Gardening Group is the heartbeat of the local environment, beautifying the community through their green initiatives.
They are dedicated to creating a verdant and vibrant West Byfleet, fostering a love for nature and the environment amongst locals. Their commitment to making the local area a greener and more sustainable place enhances the community's well-being and contributes to a healthy environment for all to enjoy.
They've happily extended their support to us by creatively recycling some of our project materials into beautiful planters for the train station.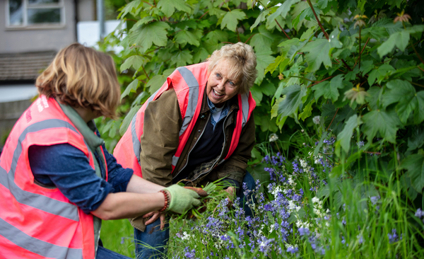 Heritage Society: preserving our past
Byfleet Heritage Society is a treasure trove of local history, carrying the rich past of West Byfleet in its archives.
Founded in 1996, their passion is researching the histories of "long-standing families and village activities". They're committed to preserving and sharing the rich history of the ancient parish of Byfleet, and we believe our future residents may be keen to contribute to their valuable work.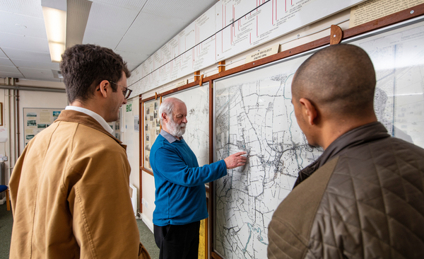 Sweet Passion Cakes: baking with love
No community is complete without its shared love for food, and Sweet Passion Cakes is at the centre of this in West Byfleet. This artisan cake shop, known for its continental-style baking, community-focused ethos, and support for local fundraising events, brings people together.
They cherish being a part of the open, welcoming, and diverse West Byfleet community, expressing gratitude that they get to enjoy the best of both worlds.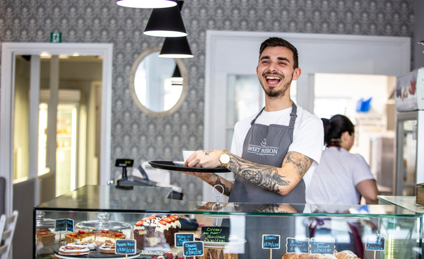 It's a charming little village surrounded by amazingly natural beauty spots yet you can be enjoying a concert in Southbank, London within half an hour or so.
Pyrford Golf Club: fostering inclusion in sport
Pyrford Golf Club is more than a place for a round of golf. Operated by the charity GetGolfing, it "welcomes all, not just golfers", and encourages people of all ages and abilities to participate. That's because at the core of what they do is community: "Community binds people together and it's something that should always be harvested."
With a £1.5m plan to renovate their clubhouse, they aim to go beyond golfing with an updated dining space and events facility. This is certainly an exciting time for West Byfleet.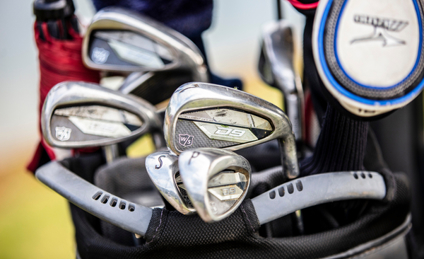 West Byfleet Bowls Club: strengthening bonds through sport
West Byfleet Bowls Club is more than a sporting venue; it's a hub of camaraderie within the local community. It's warm and friendly atmosphere offers our future residents the perfect space to participate in bowls while forging lasting relationships. The club strikes a balance between encouraging physical activity and nurturing social connections, reflecting the essence of West Byfleet's vibrant community spirit.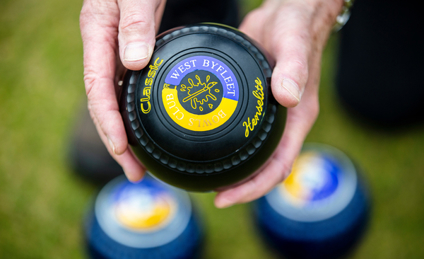 Woking & District Men's Shed: cultivating camaraderie
The Woking & District Men's Shed is a space for older men to connect, converse and create after retiring from full-time work. They provide a supportive environment where members can share skills and experiences, work on projects, and above all, enjoy it over tea and biscuits. They affirm, "We are all part of a larger community, and within that, we must do everything we can to support each other."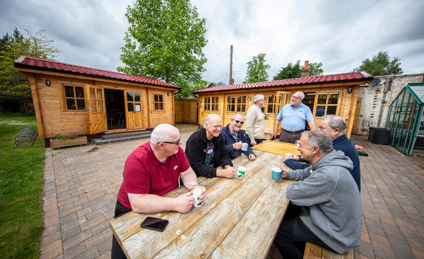 West Byfleet Social Club: a hub for connectivity and community
Established in 1912, the West Byfleet Social Club is a vibrant meeting place for people from all walks of life. With over 1,000 members, the club hosts live music, provides food, and has facilities for Pool, Snooker, Billiards, Darts, and Bingo. Members can also host parties. Their belief in the importance of community spirit is reflected in their view: "It's all about the people, the getting together at events, the ingenuity of many and the enjoyment of wildlife around us."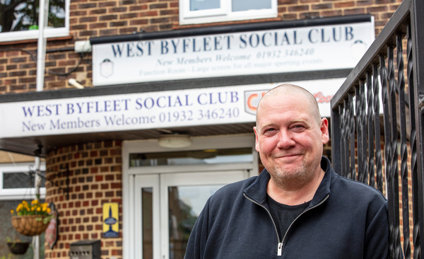 A commitment to integration
What makes West Byfleet so special are the individuals and businesses that make up the community. Their spirit, innovation and dedication to each other and the area are truly inspiring. As Botanical Place takes shape, we are proud to be working with them and learning from their experiences.
Our goal is to create a space that fosters connection, celebrates local businesses, and integrates our residents into the fabric of West Byfleet's community. We believe retirement properties should not stand alone but be part of the wider community, contributing to and benefiting from its unique culture and vitality.
Botanical Place is not just a place to live, but a space where residents can engage with the vibrant life of West Byfleet. Whether it's enjoying a game of bowls, sipping on locally crafted gin, or becoming involved in the heritage society, we want our residents to feel an integral part of the community.
If you'd like to be kept in the loop with the latest on Botanical Place, sign up for our updates.
Back to top