How Retirement Communities Can Relieve The Housing Market Crisis
The UK is experiencing a housing crisis. The amount of available properties doesn't match population growth, so there's simply not enough suitable housing. Because of this, demand is outstripping supply and pushing the price of properties up which means that, of the limited housing available, it's too expensive for many to afford.
The latest report from Shakespeare Martineau delves into this complex social and economic issue to help find an answer, and the data suggests it could be integrated retirement communities.
The property ladder's broken rung
While many of the government's initiatives to resolve the housing crisis has been around first time buyers, the report suggests that this may not be the best way to tackle it. Instead, it suggests focussing on 'last time buyers'.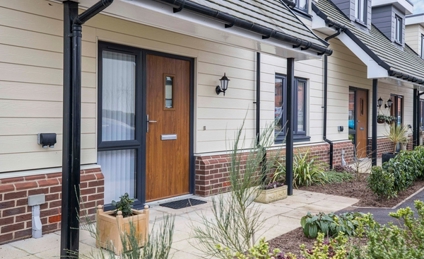 The report identified that Brits over 65 are most likely to be living a home with more bedrooms than they need, as many are still living in the family homes they raised their children in. And with an ageing population, this needs addressing sooner rather than later otherwise the issue may worsen. The UK needs more age-appropriate housing and better showcasing of what retirement communities are.
Further, the research showed that if people lived in homes more suited to their needs, the UK would need to build 50,000 fewer homes each year. That means more housing for those looking to get on, or climb, the property ladder.
By investing more money and resource into creating positive, integrated retirement communities, we can free up existing homes for younger people and families as retirees move out.
A reluctance to rightsizing
'It's a problem for future me'
While moving the 65+ community out of underused properties may help the housing crisis, many aren't interested in finding a home that is better suited to their current needs (or 'rightisizing', as we like to call it).
We appreciate that, after what is often many years in a property, it can be difficult to picture yourself anywhere else. Moreover, the report highlighted that this reluctance to move also comes from the mentality that it's 'a problem for future me'. But many don't realise that moving into a retirement community can help keep you healthier for longer. That's because those in retirement communities are typically more active and less lonely, among other reasons. 
Moving here is an investment in your own future
There's a misunderstanding of retirement communities
As part of the report, Shakespeare Martineau surveyed 1,000 over 50s to get their thoughts on retirement housing. The survey found that, as well as a reluctance to rightsize, there is also a misunderstanding around retirement communities, and what they offer.
Some of the top reasons people stated as stopping them from moving into retirement housing included:
"I don't want to live in a community of older people"
"I believe that I will lose my independence"
"I believe I will be more isolated from friends and family" 
But, ironically, the biggest ever study of retirement communities found that, compared to retirees living at home, retirement communities residents:
are less lonely
are more active
have more privacy
And, in the words of our own residents, "everyone around feels like friends, both residents and staff. It's a good life."
Integrated communities are the answer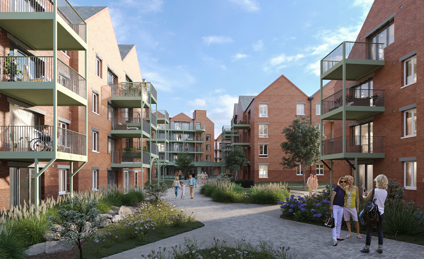 Integrated retirement communities are the future of retirement living. That's because they're focused on more than living - they help residents thrive. Centered around independence and wellbeing, residents enjoy the social connectivity of communal spaces and state-of-the-art facilities that promote wellness.
More investment into creating retirement communities, shifting how they're perceived and showcasing the benefits could help free up homes for those moving up the property ladder, while helping retirees find a community in which they can thrive.
And there's data to show that retirement community residents benefit from better health and longevity than those of the same age who live in standard housing. This means that the investment into retirement communities would not only help relieve the housing crisis, but can also reduce NHS costs by keeping the 65+ community healthier for longer.
We've already committed to building 40 new integrated retirement communities across the UK in the next ten years. That's 5,000 homes within urban locations that will be at the heart of he local community.
We're proud to be at the forefront
When asked what features would be most important in retirement housing, the over 50s surveyed by Shakespeare Martineau chose location to amenities, access to a garden and self-contained accommodation.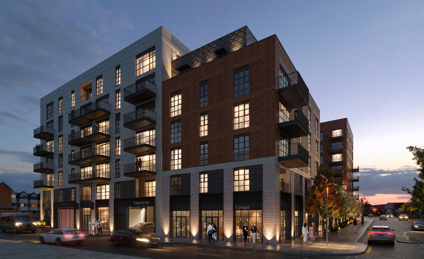 While these features have always been a priority for us, our future developments will be based within bustling, city centre locations that offer both onsite amenities, and great access to existing local amenities. Each of the 5,000 new, self-contained homes will either have access to a private outdoor space, or stunning shared gardens (or both!).
Take The Wyldewoods, in Chester Here, modern villas will be surrounded by landscaped spaces that each lead to beautifully shared gardens. It'll be easy to stay active too, as we're building in walking and cycle routes that will guide you to the canals, city centre and nearby countryside.
At Botanical Place, our upcoming community in Surrey, you'll find apartments and gardens with shops, cafés and more on your doorstep. The development will offer retail space for local businesses too - just another way we're looking to bring our communities together seamlessly with existing communities.
Making sure there isn't a problem for future you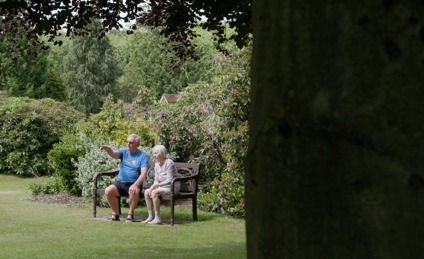 Although it may always be easier to see preparing for later life as 'a problem for future me', making plans for the future can help you feel more secure, so you can enjoy your time more now. That's why our communities all come with wellbeing and care packages, so you have the freedom to bring in extra support if you need it.
When asked what would influence them to rightsize, those surveyed chose changing health needs as the biggest influence. That was certainly a key factor for Lime Tree residents, David and his wife. They moved after his wife's growing care needs and maintaining the family home meant David had little time left for himself. Now, David's wife gets the support she needs from the package they chose, so they can maintain their lifestyle and independence.
The care team asked after me as much as my wife. I hadn't considered that before, but the support is as much for me as it is for her. It gives us both the security that we need and lets us be as independent as we want to be
Building for the future
Currently, only 7,000 retirement properties are built yearly, despite there being a shortfall of 487,000. We're committed to closing this gap with a £2bn investment into creating integrated retirement communities that facilitate independence, freedom and wellbeing.
Our development team are working hard to find landowners that share our vision so that we can build urban communities in which our residents thrive. Our sustainability strategy will also make sure that every property in our development plan will be whole-life net-zero carbon. And the team are already making fantastic headway with the three new properties we have under development, each of which subscribes to this sustainability strategy.
Find out more about the sites we're looking for, or explore what our existing villages have to offer.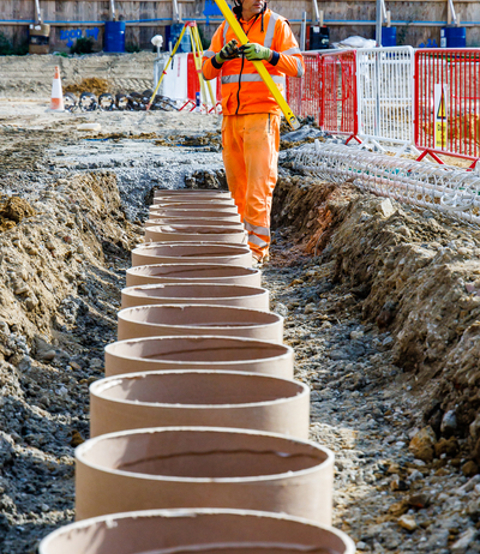 Back to top