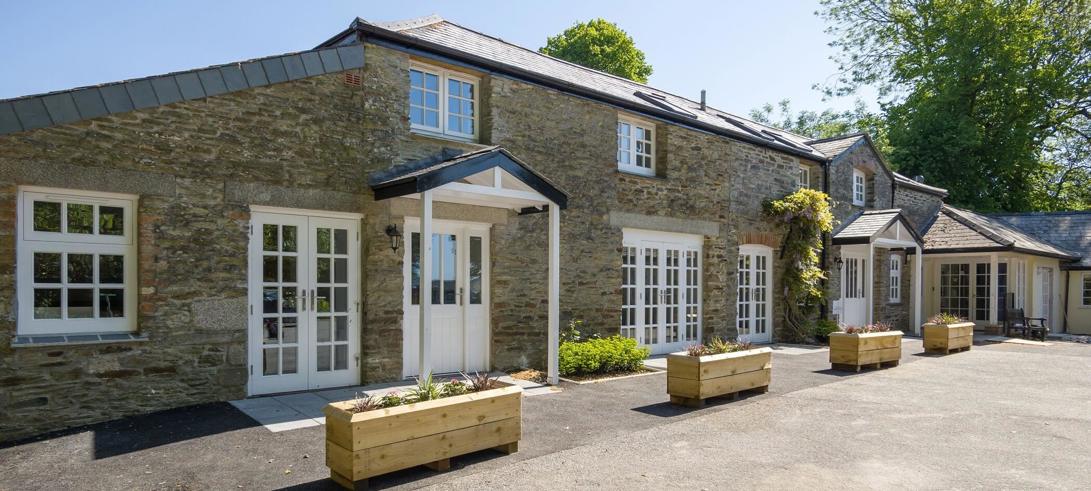 The majority of homeowners are willing to move to a smaller property in order to help fund their retirement. To many, it's seen as 'rightsizing' rather than 'downsizing'.
Most over 65s have and will fund their final property and retirement with the sale of their home. In most cases, these 'last-time buyers' will be downsizing to a smaller property.
In fact, 1.45 million homeowners over the age of 65 are willing to downsize their property in retirement. There's a variety of reasons for doing so with 53% stating they wish to move because they are struggling to maintain their current property, according to a study by Key Retirement. Around 42% were concerned about the cost of bills and a further 27% were worried about the cost of upkeep.
These are all valid reasons to move to a smaller property, but they do paint a rather negative picture when downsizing should be seen as a positive change.
One of my ambitions since I joined Retirement Villages was to help make downsizing, or rightsizing as I prefer to call it, a normal and positive thing to do in retirement. Ideally, it shouldn't be something people see negatively or put-off, but something which enhances later life.
And there are plenty of attractive reasons to rightsize to another property, which I think supercede the negative factors that might push people out of their existing property.
1. A fresh start
Much like retirement itself, moving to a new, smaller property can help you start a new chapter in your life. Yes, moving is rarely completely straightforward (although our moving service helps take away much of that stress), but see it as an opportunity to move closer to family or friends, or to suit a new lifestyle that involves more travel or open-plan living.
2. Less stress
In addition to a new beginning, moving to a better-sized property can also help reduce stress. There is less maintenance, that's for sure, which frees up your time for socialising or other leisure activities, which can help keep stress away. Perhaps a spot of Medau or even line dancing?
Additionally, a retirement village offers the extra care and support if and when you need it. Many residents tell us how the on-site support offers them peace of mind, knowing it is available should they need it.
3. A new way of living
It's incredible how the size, shape and layout of your home can influence how you live in it and use it. Could this be an opportunity to try a style of home you've never had? As mentioned earlier, perhaps an open-plan style of living is something you'd like to try – it makes getting around the home easier, plus you end up with an excellent space for entertainment and socialising.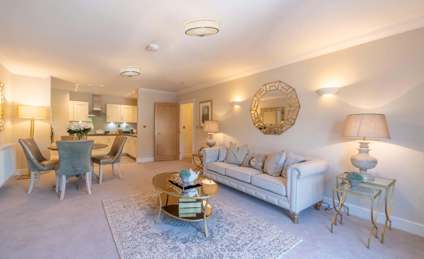 You can see what some of our residents think about their new lifestyle on our community stories page.
4. Free up your lifestyle
The benefits of right-sizing go beyond your immediate surroundings too. If you are spending less time maintaining your property (particularly if you have someone to tend to the garden as we do), then naturally you have more time to do the things you want.
You can use the time to take up new hobbies or learn new skills, such as a new language or becoming more savvy with the internet by joining a computer club.
Or perhaps you fancy regular getaways without worrying about your home security?. Well, you can feel safe in the knowledge that you won't have lots of maintenance to return to, plus your home costs are lower, which may free up cash to visit those destinations you've always dreamed of.
Many of our residents, such as Pat Hodson, also enjoy the peace of mind that comes with living in a village that is secure, with friends and fellow residents close by.
5. Save energy
This benefit might depend on how much energy you use now and how eco-conscious you are. A large family home can be extremely expensive to keep warm, particularly if your children have flown the nest, so moving into a smaller property can reap huge rewards when it comes to utilities.
Of course, if you are concerned about the environment and the use of energy, then it is more efficient to have property sizes dedicated to the number of people living in them. Newer homes are typically more energy efficient too and many now come with solar panels on the roof to heat your water.
6. Free up housing for those who need it
Other people's difficulties when it comes to buying a home might not top your list of concerns when you're considering right-sizing, but it's a fact that if you do move you could be helping somebody get a foot on the housing ladder.
There is a huge shortage of homes in the UK, but there are some schools of thought that suggest building more retirement properties can help alleviate the problem. The thinking is if you could build and encourage retirees to move out of larger family homes into a smaller property dedicated for retirement living, then you free up properties further down the chain. Everybody wins in other words.
7. Christmas elsewhere
A little tongue-in-cheek, perhaps, but one extra benefit of leaving the family home is that Christmas is hosted somewhere else. So you can sit back, relax and simply eat the Christmas dinner rather than prepare it.
Of course, many of our residents love to have family and friends visit at Christmas, and a number of our villages have guest suites. So if you fancy cooking the turkey yourself still, then that's no problem either.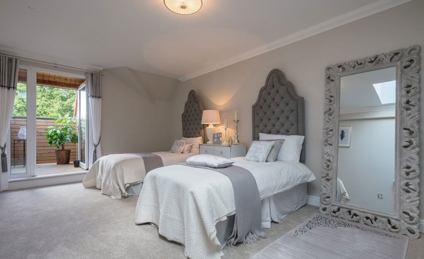 Making sure there are plenty of positive reasons for people to right-size of course means the right developments in the right places.
But it's also about language and how we communicate the retirement living prospect. Terms such as "later living", "assisted living", "extra care" and even retirement village can sometimes get in the way of what are, at the end of the day, just fantastic homes and lifestyles.
It's the responsibility of all of us – retirement property developers, government, charities, family – to be more positive about the lifestyle and wellbeing retirement housing and retirement villages with care can bring. 
Perhaps talking about "right-sizing" instead of "downsizing" is just the start.
Back to top