When it comes to deciding where to retire, we are spoiled for choice in the UK. There are countless areas, landscapes and lifestyles to choose from, each providing unique benefits.
Many retirees choose to move to locations that they have a personal connection with, perhaps areas they spent childhood years in. Others relocate closer to family, creating lasting memories while maintaining an independent lifestyle in their own property. The coast and countryside are popular amongst retirees for the peace, tranquillity and natural beauty they offer.  
Above all, we have found that people want to retire to a location that provides them with a fulfilled, active lifestyle in a home that they adore.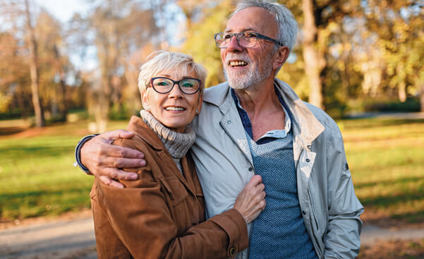 Best places to retire in the UK

1. Cornwall
Cornwall is famed for its dramatic views, beautiful beaches and warm temperatures, making it a popular location to retire to. 
Perfect for those who want to remain active, or just enjoy the outdoors, Cornwall possesses an abundance of iconic landmarks, Areas of Outstanding Natural Beauty and the opportunity to take up new hobbies. For those concerned about accessibility, the county is home to fantastic transport links, including an airport. 
Our village, Roseland Parc, is six miles south of Truro, at the gateway of the awe-inspiring Roseland Peninsula, one of the most unspoilt parts of the country. Discover our retirement properties for sale in Cornwall, as well as our Cornwall rental homes.
2. Devon 
Great for those looking to enjoy a relaxed pace of life and plenty of time outside, Devon is a sought-after part of the UK. 
Set against the backdrop of the Jurassic Coast and the English Riviera, you are never far from extraordinary nature. There's also an abundance of welcoming towns filled with local delicacies, such as the famous Devonshire cream teas. 
We have two locations in Devon. The Priory is situated in Abbotskerswell, close to both the coast and Dartmoor National Park. Gittisham Hill Park is set in an Area of Outstanding Natural Beauty, close to Honiton. Not sure which is right for you? Why not browse all of our Devon homes for sale or explore our properties to rent in Devon to decide?
3. Hampshire 
Quaint and quiet, Hampshire provides a wonderful hybrid of seaside spots and lively towns – not to mention the rich history of the area. The varied landscape means there are plenty of places to visit too, including woodland to explore such as the South Downs National Park.
This idyllic location also has plenty going on and easy access into London and international airports.
4. Sussex
The South East has always been a particularly popular place to retire to in the UK. Sussex is revered for its cultural links both past and present, with a wide variety to keep the mind and heart stimulated. 
It's home to part of the High Weald Area of Natural Beauty, one of the best surviving medieval landscapes in Northern Europe. There's plenty to discover across this vast area including ancient woodlands, vineyards, museums and manor houses, not to mention the abundance of local wildlife to spot. 
We have retirement villages located in both East and West Sussex. Gradwell Park is just South of High Weald and nestled close to the pretty village of South Chailey. Charters Village is in the historic market town of East Grinstead, with plenty of local landmarks to explore. 
The area also boasts fantastic transport links to London, Gatwick, Brighton and the South Coast.
5. Essex 
Being so close to London, Essex is a popular commuter county for those working in the city. For this reason, many retirees have family in and around Essex, making it an attractive location to retire to. 
The beautiful scenery on offer in Essex is often overlooked. Those that call Essex their home can indulge themselves in rolling green countryside, charming market towns and historic areas of interest. 
We have two purpose-built retirement villages in Essex. Moat Park can be found close to Great Dunmow, a small town steeped in history and close to the ancient royal hunting forest, Hatfield Forest. Our new development Debden Grange is in Newport, close to Saffron Walden.
Take a look at our current retirement properties for sale in Essex, or if you'd prefer, we also have beautiful Essex homes to rent. 
6. Warwickshire
Part of the 'Heart of England', Warwickshire is an area steeped in heritage and with plenty to keep you entertained and occupied. 
From industrial backstory, cultural landmarks and manor houses - of which, Lime Tree Village is one - Warwickshire has been experiencing a real surge in popularity amongst the retired, and we have some fantastic properties for sale for over 65s in Warwickshire, as well as beautiful Warwickshire homes to rent.
As well as history and heritage, Warwickshire offers thriving cities and innovative developments. With ongoing investment into travel links, the appeal will continue to thrive.
How to decide where to retire in the UK

1. Ask yourself what you want out of retirement
When deciding where to retire, it's important to be clear on what you want out of retirement, whether that's to be closer to family, spend more time at the coast or move to a city. Asking yourself this will help you figure out where in the UK will best suit your needs. 
2. Consider what you want nearby 
Considering what's important nearby will help you rule out places that are unsuitable. 
For example, it may be key for you to have good bars and restaurants on your doorstep, or perhaps a yoga studio or local swimming pool. You may want to live close to good healthcare facilities or transport links. 
3. Decide how far afield you want to relocate
Are you looking for a total change in scenery, or do you want to remain nearby in a property that better suits your needs? 
Many people feel held back from relocating because they're worried about starting again when it comes to making friends. With the exciting calendar of social events at our retirement communities, you'd be amazed at how fast neighbours become friends.  
4. Be clear on your budget 
Whether you're looking to retire in luxury, remain frugal or somewhere inbetween, be clear on how much you'd like to spend relocating. Once you know that, you can have a look at figures across different areas in the UK, like average house prices, to find somewhere in your budget. It's also worth considering the cost of living prices you're comfortable with in retirement. 
We have flexible finance options that mean retirees can find a property to suit what they're looking for, including buying options and rental options, such as part by part rent. 
5. Visit the area first 
Once you've decided where you want to live, take a trip to the area and spend some time getting to know it before making any big commitments to move. 
You can arrange a visit to any of our retirement villages to get a feel for the place first. 
Countryside retirement
There are many positive aspects of town and city life, but there is a notable tranquillity that accompanies a move to the countryside.
The opportunity to withdraw from the noise, traffic and hustle and bustle of urban living, and instead enjoy the peace and quiet of a countryside retirement, is welcomed by those who opt to spend their retirement years in a rural location.
It's important to note that 'rural' doesn't mean secluded. Many of our retirement villages are set in beautiful landscapes, surrounded by rolling hills or encased in Areas of Natural Beauty. However, residents are also able to enjoy the surrounding towns, their local amenities and places of interest. This is made even easier as the majority of villages offer a mini bus service.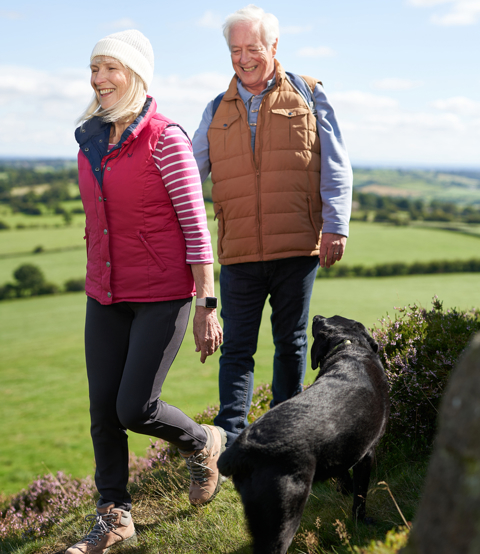 Retire to the coast
Retiring to the coast provides an enviable lifestyle, and one that is very popular with those who have retired.
Boasting spectacular shorelines and warmer climates, these idyllic coastal surroundings contribute to retiree wellbeing and quality of life. Of course, locals must be prepared to share their beautiful surroundings with tourists across the seasons.
An active lifestyle goes hand in hand with coastal living. After relocating to the coast, many individuals are encouraged to spend more time outdoors, enjoying walks along the beach and exploring coastal towns often steeped in history.

If you would like to learn more about our locations that lend themselves to coastal or rural retirements, get in touch with our team today or why not join us on one of our many open days and experience the communities for yourself.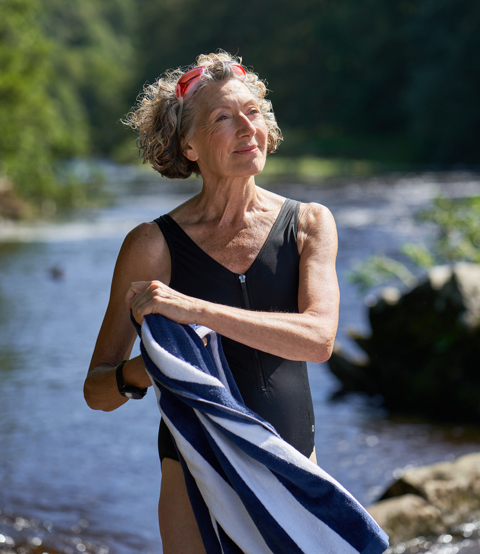 Back to top