We're half way through our second lockdown - but this time we've been better prepared, better equipped and better placed to meet the challenge.
Like all of you, we're reflecting on what we learnt in the last lockdown and how brilliantly we all did in responding in the face of the pandemic. So we wanted to share some thoughts with you today as we all continue to support each other through this period.
The core three principles of our approach in this lockdown remain the same:
First, keeping our residents, staff and visitors safe.
Second, providing added support where we can
Third, keeping our communities connected
Keeping safe
Safety is paramount in all that we do at Retirement Villages, so during this period we have again, had to close all our villages to all but essential visitors. We are still offering visits for potential new residents and welcome them to visit us to see and hear first-hand how living at one of communities could be the best move – especially in these times. All our village visits adhere to the latest government guidelines to keep both our residents and visitors as safe as possible.
Providing additional support
We continue with the raft of support initiatives that we started throughout the first lockdown to help our residents with day to day essentials. These include providing takeaways and home deliveries of delicious meals from our onsite restaurants – which we know are a much-valued part of our services. We also continue to support residents with online shopping and food deliveries. Many of our villages have small stores which remain open and we've increased our range of goods to fulfil as much of our resident's essential needs as we can. This has been a huge comfort to many of our residents who may not feel as comfortable leaving the village at this time.
Our domestic laundry and cleaning services remain in place and are carried out safely and always with our residents and staff front of mind.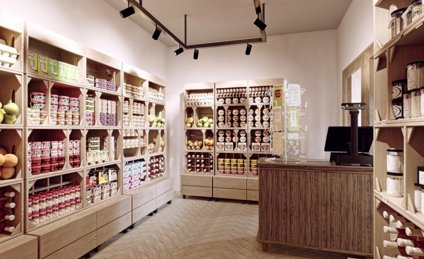 Keeping communities connected
Our communities remain a sociable and connected place to live. Our gardens and grounds are glorious in Autumn and have been both a reflective haven and a source of social activity these past months. Our groundsmen and gardeners are passionate about these spaces and always ensure they are as beautiful as possible to bring out the best of the changing seasons.
Our residents also have access to their resident newsletter 'Connected' with their own dedicated facebook group. They've found that social media has been a great place for sharing stories, cooking classes, art, photography competitions, wildlife counts, book clubs, exercise classes, quizzes and even DJ sessions.
Why not stay in touch with all that's going on in our communities by liking and following us on our virtual community facebook page.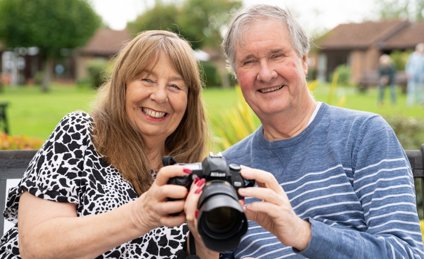 Back to top