Reviving our high streets: A vision for thriving local communities
At Botanical Place, our brand-new integrated retirement community in West Byfleet, we planned for a range of retail units to be available within the development itself. The aim was to ensure the community became a destination, not just for residents who choose to live there to enjoy, but for the wider community too. We want Botanical Place to be truly integrated into the community and provide much-needed services for local people.
The retail landscape
To this end we recruited experienced retail specialist, Stephen Fixman, of Forty Group, to help us understand the opportunities created by projects like Botanical Place in West Byfleet. With the benefit of more than 20 years of experience, Stephen undertook a review of West Byfleet's existing retail environment and has made a number of suggestions for how we can work on bring something to the centre of the village the people of West Byfleet really want and need. Stephen comments,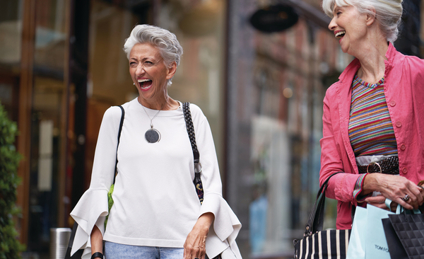 The key lies in embracing change and adapting to the evolving lifestyles of the public. Good architecture creates retail areas that have a unique charm and character that online shopping cannot replicate.
It's not just about shops
To be truly successful retail spaces have to provide a lot more than just shopping. Botanical Place will give the wider public a wide range of options to enjoy, including places to sit and linger or simply as somewhere convenient to meet up with friends or family. It combines a public square with sensitively proportioned retail spaces and extensive soft landscaping – trees, shrubs and planted-out areas. The key is to create a sense of place so that people enjoy the whole experience, not simply the convenience of being able to walk up to the till to buy something.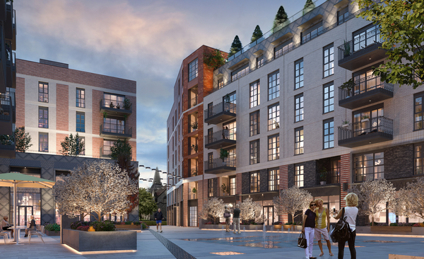 Collaboration is the key locally
At Botanical Place we've collaborated with local community groups right from the beginning. And our strategy for the retail space focuses on this as well. Local authorities can offer support. As can landlords, for example by providing car and cycle parking. One exciting option is artisanal and craft shops: handcrafted jewellery boutiques, bespoke furniture stores, and local pottery studios. These businesses offer unique and personalised products that can't be found online. Another promising alternative is specialised food and beverage establishments. Think of local bakeries specialising in artisanal bread or cafes serving locally roasted coffee. These create not just places to shop but places to gather and enjoy.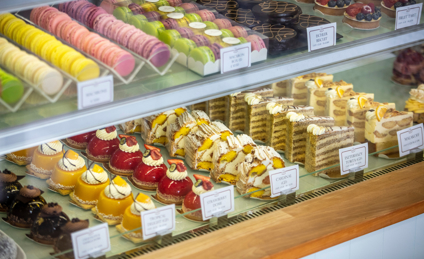 What we hope to have on site
Stephen working on securing a Post Office and a pharmacy at the moment. These essential services have been top of the local request list, whenever we have survived the local resident community, as well as a café and shops. Stephen believes in encouraging people to see the potential our high street has to offer, he comments,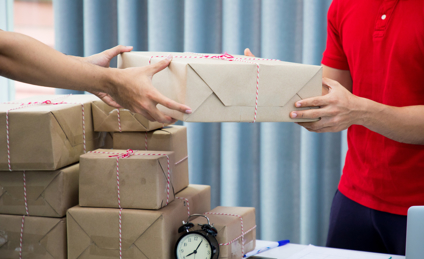 Despite the headlines, there are a surprising number of places seeing a renewal. There's a strong emphasis on eco-friendly businesses, including zero-waste shops and refill stations. This has not only boosted the local economy but also helped carbon footprints too.
Botanical Place is the flagship integrated retirement community in the Thrive Living collection, located in the heart of West Byfleet.
To find out more about the development or to reserve an apartment, use our keeping in touch form for more details.
Back to top