Choosing Retirement Villages will surpass your expectations. Here's why
The truth behind the misconceptions people have about Retirement Villages
Our residents often tell us how much they wish they'd moved into a Retirement Village sooner. Many current members in our retirement communities simply weren't aware of their options as early as they could have been, and would loved to have benefited from the facilities, friendships and flexibility of living there sooner – if only they'd had a bit more information.
The truth is that retirement can still be a taboo subject. And despite our  efforts to open a positive conversation and drive awareness of what life in a Retirement Village is really like, there are still some misconceptions out there. To set the record straight, we've taken some of the most common myths around retirement, and explained why they're simply not true. Let's explore.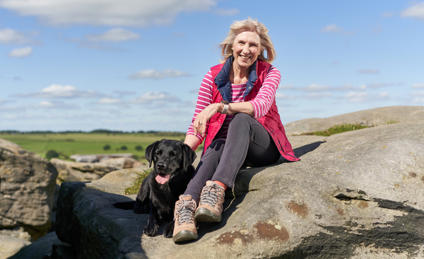 "'Retirement village' is just another term for 'care home'"
Categorically, no. Retirement communities like ours are there to promote and support independent living and active lifestyles. Our Retirement Villages are home to a diverse range of like-minded people leading thriving, purposeful lives in homes of their own. We create integrated retirement communities with onsite facilities and services including maintenance support, activities, restaurants and convenience shops – providing independent living opportunities for over 65s. On top of this, all our residents benefit from the peace of mind that comes with 24-hour support and assistance, whether that's helping with day to day tasks or helping you with additional care needs.
Care homes, on the other hand, are residential facilities that provide round-the-clock care to those who can no longer look after themselves. Rather than helping residents live independently, actively and socially, care homes generally focus on healthcare support and more critical needs than we do here at Retirement Villages.
"Retirement Villages are only for the elderly"
While it's true that Retirement Villages are only for over 65s, which isn't old by today's standards! We're all living longer and arguably more invested in healthy lifestyles. . Our residents share a passion for life and a love of independence, and our Retirement Village homes offer the chance to be part of a community that suits their needs and aspirations alike.
Everyone's needs change as they get older, and we're here to make the journey as seamless as possible – whether that means providing safe opportunities to travel and socialise, taking away the stress of maintaining a large home, or simply making it possible to live in an appealing location.
Retirement Villages are all about bringing our residents' 'forever home' dreams to life. They offer stylish, thriving places to enjoy retirement years, with non-intrusive yet comprehensive support available whenever and wherever it's needed.
"Retirement villages are all the same"
We offer a wide variety of accommodation options in our Retirement Villages. We have retirement properties to rent and retirement properties for sale and pride ourselves on being able to cater for a diverse range of tastes, budgets and preferences. All our villages and facilities are designed, built and managed to the highest standards, with sustainability accounted for throughout – and it's this attention to detail that allows unique personalities to blossom within each one.
Our focus is always on creating communities where our residents can truly feel at home, and we're constantly striving to grow our offering and broaden our appeal. At Gradwell Park in South Chailey, East Sussex, we have a permanent Wellness Coach as we place more and more focus on wellbeing. As a business we are also moving into more city centres to make sure we can cater for those looking for a more connected lifestyle in retirement. With such a broad choice of sizes, locations and atmospheres available among our villages, we can find somewhere to belong for every retirement dream.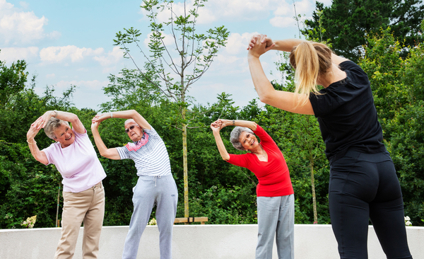 "The properties in retirement villages are focused on function, not form"
Having designed and built retirement communities for more than 40 years now – and won multiple awards in the process – we know a thing or two about what people want from a home in later life. Thanks to decades of expertise and first-hand experience, we understand the importance of creating homes that are both highly aesthetic and practical. That's why every Retirement Village home is finished to the highest standard, with plenty of scope for residents to put their  unique stamp on each one.
"My friends and family won't be able to visit"
Our communities are open, which means all residents are welcome to invite who they like, when they like. We've had to adhere to official guidelines during the Covid-19 pandemic to protect our communities and staff as best we can, but in normal times we have onsite guest suites to host visitors in most of our villages. These facilities not only mean everyone has their own space, but also remove the burden of cleaning up after guests leave. And with all our bars, bistros and clubhouses open to residents' family and friends, we make visits seamless, stress-free and enjoyable.
"I won't be able to remain independent and come and go as I please"
With a focus on independent living at our core, you can rely on our retirement communities' facilities to offer flexibility, choice and variety. Our residents are always free to come and go as they please –safe in the knowledge that their home will be taken care of until their return. Whether it's popping out to meet friends, heading off to tend the garden or getting out to do some shopping, Retirement Village life is all about celebrating freedom – with all the added support, care and companionship of community living.
"Living in a retirement village is very expensive"
Retirement Villages are living, breathing proof that life in this type of community doesn't have to be elite or exclusive. Our aim is always to give as many people as possible the opportunity to live life to the fullest in their post-work years – and that's why there are a range of ways to become part of one of our communities. Whether you choose to buy your home outright or join us on a rental basis, we'll be by your side from day one to help you find the solution that's right for you. And if you just want to talk about your options and discover what could be possible for your future – we're always happy to chat. Your next chapter starts here.
Find your perfect community . Even better, join us at one of our popular open days, hosted all over the country and come and see for yourself.
Back to top