Romantic poetry filled the air this Valentine's Day at Thamesfield
Copy link
Residents at Thamesfield took pen to paper in the lead up to Valentine's Day this year to take part in the village's poetry competition. It seems we have a lot of hidden talent and within the village!  From playful limericks to romantic verse there was a great variety to read, enjoy and judge.
The winners were selected by a panel at Retirement Villages and announced by Village Manager Lorence Pjetri.  Congratulations to the winners.
Winner Jim received a complimentary three-course meal with a glass of fizz to enjoy on Sunday 13th February, and the runner-up, Ronald received a bottle of prosecco.
Jim said, "Thank you so much, I just want to say I really enjoy living at Thamesfield and I thank you again for everything you are doing for me. I shall surely enjoy the complimentary three-course meal."

Ronald commented, "Thank you for the bottle of prosecco. Never before in my long life have I received an award for poetic writing. This is a first for me, and at my age that's saying something!"
Here are the winning poems for you to enjoy
At first she did seem to me so bright
Until her loveliness came into light
When she began to laugh with me
Then I heard a sound so sweet
Oh! How lovingly my heart took a beat
Forever over land and sea.
Jim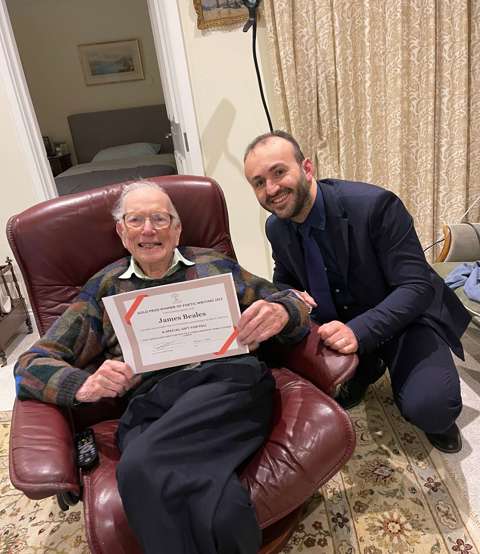 There was a young lady from Henley
Who could be extremely friendly
She met up one day with a frisky major
Who thought he was still a teenager
He realised too late it was a mistake
Better for his usual large Brandy
Ronald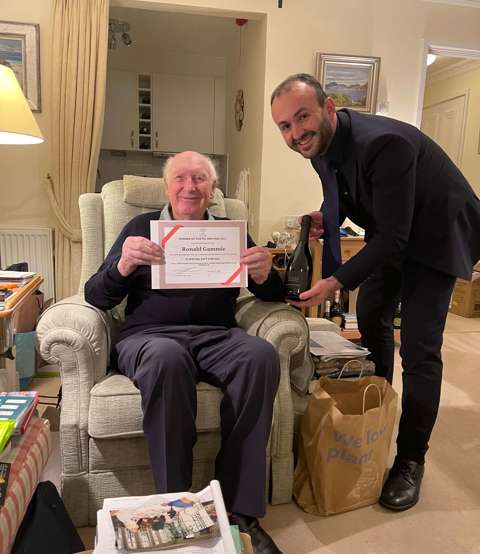 Village Manager Lorence said, "we really enjoyed putting on this competition for our residents and had a great uptake – it was great fun, and we could tell from the entries that a lot of thought had gone into their poems.  We enjoy putting on activities like this for residents to join in with if they wish."
Back to top