Cynthia Richards, Lime Tree Village
Copy link
"If I won the pools I wouldn't want to move." - says Cynthia.
Cynthia Richards and her late partner Bryn purchased the 100th new property at Lime Tree Village when it was first constructed a decade ago.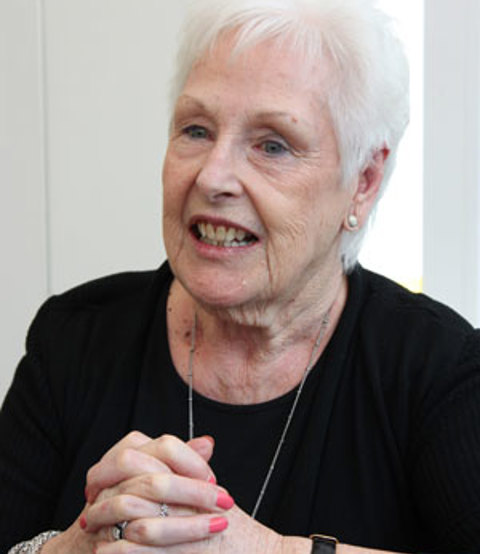 "From the minute we drove through the gates we fell in love with the place," explained Cynthia. "We had assumed we couldn't afford to live here but the prices were very reasonable and we bought off plan."
Sadly, Bryn passed away and ironically, Cynthia says this is when the village really came into its own.
"I became social secretary for the residents' association here which has filled a void in my life," explained Cynthia.
"If I wanted to, I could be out every day doing something, either here in the village or out with village friends visiting further afield.
"People look out for you but without being intrusive, you do feel very much part of a village community and that's what I really like about the place.
"If I won the pools tomorrow I wouldn't want to move!"
Cynthia, former cosmetics consultant to HRH Queen Elizabeth for 10 years before retiring, organised a French themed evening in the village. She sold 42 tickets on the first morning of release. This is a far cry from the vision of Lime Tree Village that her grandchildren thought she was moving to.
"They thought it was a nursing home where everyone sat with blankets over their knees," Cynthia added. "This is laughable when you see what life is really like."
Reflecting on her own situation and how she has approached her retirement, especially now she is without a partner, Cynthia said: "Anyone can sit at home all day alone, dwelling on the past, but by getting involved, it opens up so many new things for you, not least meeting people and making new friends. If you're one of these people who wants to get as much out of life as possible – as I do – this type of lifestyle is just perfect.
"To be quite honest, I think living here gives you another 10 years of life, if you're prepared to get involved. I would strongly recommend not leaving it too late though. I was 70 when I arrived; the younger you are the more you will get out of it."
Back to top