2022 saw us launch our exciting sustainability strategy. Separated into three core pillars: planet; circularity; and social, it aims to cover as many bases as possible in our effort against the climate crisis.
The planet pillar is our pledge to become a regenerative business, and here's how we're doing it:
We aim to become net-zero carbon on operations by 2030
We aim to have a net-zero carbon supply chain by 2030, and support residents to be by 2035
We aim to regenerate biodiversity by up to 20% in our new communities by 2025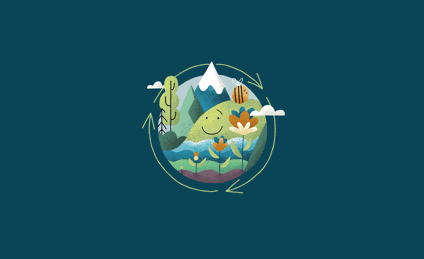 We know we've set a high target: to be net-zero carbon by 2030. But we plan to hit that target, and we're working hard to get there, collaborating with expert consultants to roll out initiatives with impact, like our decarbonisation fund.
Our latest initiative will see electric vehicle (EV) charging points installed across all of our existing UK communities. More electric vehicles are needed on the roads to reduce the environmental footprint of petrol and diesel cars, and we're making this one of our top priorities.
Starting with Gradwell Park, Connected Kerb, one of the UK's leading providers of EV charging infrastructure, will working towards 5% of parking capacity becoming EV enabled in each of our 16 existing residences. 
46% of Brits are likely to make their next car purchase an EV if charging is installed on their street or at work. However, that equates to 29,000 public charging points by 2030 - a big commitment. Well, we're working with Connected Kerb to make this a reality.
Nick Jones, RVG Operations Director explains,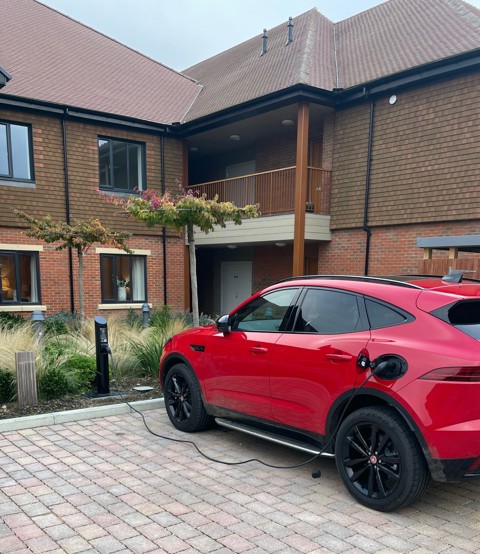 We couldn't be happier to partner with Connected Kerb. They offer a fully-managed solution, so we can provide preferential charging for residents. Plus, their fast, smart charging points not only offer an affordable option for EV owners, but the chargers themselves are sustainable: made predominantly of recycled materials and future-proofed through modular design.
Chris Pateman-Jones, CEO of Connected Kerb, said
We are delighted to be working with Retirement Villages, helping them to achieve their net zero ambitions and encourage the uptake of electric vehicles among residents. Bringing the EV transition to as many communities as possible is essential if the UK is to be ready ahead of 2030, when the ban on sales of new petrol and diesel vehicles comes into force.
The EV market is booming, with UK registrations up 139% compared to 2020. Yet, Britain's ratio of plug-in vehicles to public chargers is 16:1, behind South Korea (3:1), the Netherlands (5:1), France (10:1), Belgium and Japan (both 13:1). We not only want to make charging more accessible for existing owners but incentivise more people, village residents and wider community members alike, to buy an EV.
We're invested in creating a better world for ourselves, our communities and the planet. We know we need support to make it a reality, and our residents have been integral in this, from making simple sustainable choices to involving themselves in our initiatives, like our Elmbridge Community Grant and plastic-free shops.
For us, this is just the beginning, and we're excited for what's to come.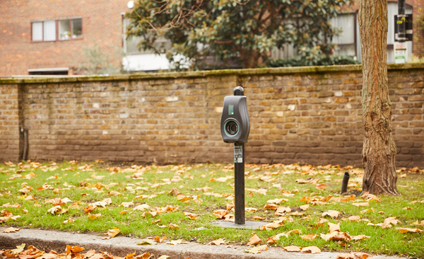 Back to top