Retiring in style: Finding purpose and passion in your post-working years
Copy link
Your retirement is a time to reflect, make positive changes and spend time building a lifestyle that's focused on you. Here at Retirement Villages, we believe this is the time to live life to its fullest – to discover and pursue new hobbies, passions and volunteering opportunities as part of a thriving community.
Despite this, finding your purpose in retirement isn't always simple. With the burden of financial and logistical planning often a tiring and time consuming exercise, carving out space to focus on you and what you really want to get out of your next chapter can be a challenge.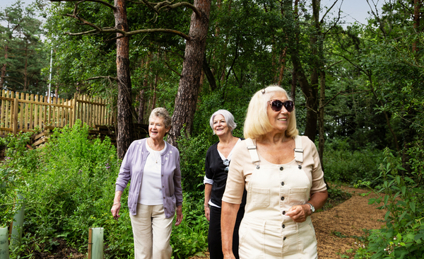 Today, taking time to assess your goals and plan ways to embrace the things that make you happy is more important than ever in making your retirement everything you want it to be. Research shows that 66% of retired people over the age of 55 cite feeling relevant and useful as thing that matters to them most, with 60% saying having a purpose is the biggest priority.
We know that feeling connected to a community is particularly significant as we get older.. With more than a quarter of over-70s saying that they or someone they love has been stopped from doing something they love because of age, it's crucial we find ways to shift the perspective on retirement and get inspired to use post-work life as a time to truly look after ourselves and live well.
So how do you shake off the stereotype of traditional 'retired' life and embrace new opportunities as part of a vibrant, 'unretired' community? We've put together some top tips to help you find happiness and meaning as you move into the next part of your life.
Take time to reflect
One of the most important elements in achieving purposeful living in retirement is giving yourself the time and space to think about what matters to you, what you're good at, and what you want to get out of the next part of your life. In the last 16 months, more than a third of over-70s have spent time thinking about their professional and personal lives, with the Covid-19 pandemic a key driver in the urge to 'make up for lost time'.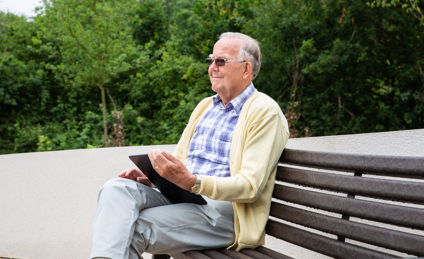 As the world begins to return to normal following Covid, now is a great time to begin planning a life that makes you happy. We recommend setting up some short term plans for your immediate retirement – things like meet-ups with friends, weekend breaks and craft activities to spark your imagination. Consider the things that truly make you happy – what really puts a smile on your face? Where are your key skills  – do you have a good conversationist?, do you have a flair for painting or have a qualification in something you haven't used? Now's the time to reflect on the whole lot.
It's also a good idea to look back on any dreams or ambitions you may not have pursued earlier in life. Retirement can be the perfect time to re-ignite an old passion or return to a goal that wasn't right at the time – so put on your 'anything is possible' hat and don't be afraid to think big.
Find a new hobby
Retirement means more free time, and finding new and exciting ways to fill it is one of the most fun and rewarding parts of post-work living. Taking up a new pastime or learning a new craft are great ways to feel fulfilled and purposeful in retirement – but what's the best way to find a new hobby when you retire?
Use your reflections to identify some areas you'd love to try but never have – maybe you've always wanted to try macramé, gardening or being part of a book club. Activities are a big part of life in our Retirement Villages communities, where you'll find resident-led meet-ups for everything from yoga to singing – so living here is a great way to try new things and find a new passion. With hobbies proven to help us relax, reduce stress and keep our cognitive and motor skills firing on all cylinders, going in search of a brand-new hobby is the perfect way to discover happiness and purpose.
Become a volunteer
There are lots of brilliant reasons to give something back in retirement, and volunteering is a great way to feel rewarded as you do something for a good cause or local community. Volunteering can help you expand your social life, uncover new hobbies and passions, improve your wellbeing and learn new skills – all whilst making a difference to other people's lives.
Volunteering for over 60s holds many possibilities, so it helps to start by thinking about the skills you want to use, how much time you have, and what you'd like to get out of the work you do. From animal homes, libraries and theatres to homeless shelters, community gardens and after-school clubs, the options for volunteering seem endless. Taking up this type of work can bring more purpose and meaning into your life, all while helping you keep some routine and structure.
What can Retirement Villages offer?
Choosing to live as part of an integrated community in retirement can offer the support you need to feel inspired and start thriving physically and mentally. With a huge variety of creative, active and social opportunities on offer at our locations across the UK, living here offers the strong foundation of community-based independence you need to 'unretire' with purpose.
Back to top