Keeping active, both physically and mentally, is one of the most important keys to staying healthy as you age.
Part of this is your maintaining social connections: participating in groups and activities that facilitate social interaction, mental stimulation and physical exercise. This helps keep your body limber and your mind sharp in later life, making for a fulfilling retirement.
While there's no end to the things you can do in retirement , some pensioners discover extreme or unusual hobbies to keep them busy. We thought it would be fun to list our favourites below. Who knows, it may give you some ideas!
5 unique hobbies
and the pensioners doing them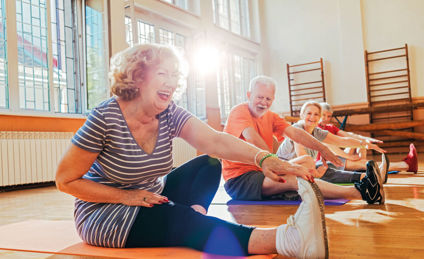 1. DJ-ing
If you'd really like to turn things up in retirement, how about trying your hand at DJ-ing? These days you can take your pick of in-person and online lessons.
After 68-year old Briton Ruth Flowers lost her husband of forty years her life fell apart. However, while helping her grandson organise a party she enjoyed the energy and atmosphere as it reminded her of her younger days. Imagine the surprise of her friends and family when she announced she wanted to try something different and become a club DJ!
Ruth was introduced to a young French producer named Aurélien Simon who taught her to DJ and helped build her image. She developed her own mixing style and pretty soon played her first gig to a packed out crowd of celebrities, including Mariah Carey and Lenny Kravitz at the 2009 Cannes Film Festival at the Villa Murano.
Adopting the pseudonym 'Mamy Rock', Ruth went on to play in clubs all over the world, produce three singles and appear on radio and television. Sadly she passed away in 2014 aged 83, but what a great story!
2. Skydiving
Perhaps the most extreme hobby on the list, there's no age limit to skydiving.
Montserrat Mecho, 79, is a grandmother who just loves to jump out of planes… with a parachute of course! She has completed thousands of free fall skydives and is happiest in the air. As if that wasn't enough, Montserrat has also broken records in swimming and is also a downhill skier, diver and windsurfer.
Pat Moorhead, who spends much of his time travelling around the world with his wife, celebrated his 80th birthday by performing 80 skydives in a row without stopping!
3. Skateboarding 
It's never too late to start skateboarding. Just make sure you're fully kitted out with impact shorts, knee pads, a helmet and everything else you'll need.
When Lloyd Kahn turned 65 he tried skateboarding for the first time and unfortunately fell straight off and injured his hand. Never one to quit however, he strapped on the protective gear before getting straight back on. Now as he approaches 80, Lloyd is still skateboarding and has no plans to slow down.
4. Pole dancing
Not only a phenomenal way to keep fit and meet friends, this sporty activity is a whole lot of fun.
65-year old Greta Pontarelli was diagnosed with osteoporosis two years ago, a condition that destroys bone density. To help keep her strength up doctors instructed her to participate in some form of strenuous physical activity. She began lifting weights, but found this too boring and started pole dancing.
Greta went from strength to strength and in 2014 won first place in the pole sports world championship. She is now an internationally ranked pole artist and competes all over the world. Greata emphasises that pole dancing is great exercise and one enjoyed by many people of all ages.
5. Ballet dancing
Requiring just as much precision and form as pole dancing, ballet is an incredible workout and a great way to enjoy music.
John Lowe from Ely, Cambridge is 96 and didn't take up ballet until he was 80. He has an interesting past, surviving a Japanese prisoner of war camp during WWII, and practices his art every day in his makeshift dance studio at home. John often competes but when he turned 90 his family forbade him from leaping and turning 360 degrees in mid-air.
Some more quirky hobbies
for you to try
Nothing on this list take your fancy? Here are seven more quirky hobby ideas you might want to try...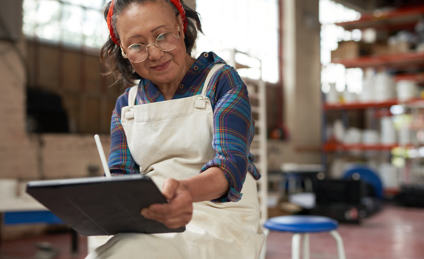 6. Martial arts
From karate and kung fu to muay thai and thai chi, there are so many martial arts practises to try - chances are you'll find one to suit you.
7. Stand up comedy
While not an extreme hobby, this will take extreme confidence. However, stand up is a lovely way to meet people - and the best part is they've all got a good sense of humour!
Whether you want to find your local comedy club or set up a comedy night in your retirement village, make it happen.
8. Foraging
Foraging can be a fantastic day out. Not only does it get you into nature, but you can come home with the ingredients to cook a delicious meal.
Although many think foraging is just for autumn, you can forage year-round. Each season offers different delicacies, and in the UK that includes herbs, berries, nuts and vegetables. Just make sure to read up well on what can and can't be eaten, or go out with a professional foraging guide.
9. Geocaching
For any treasure hunting enthusiasts, we'd recommend geocaching. This real-life outdoor adventure allows you to hide or seek containers based on their coordinates. Geocaching takes place worldwide, so you can take this hobby on holiday with you too.
10. Life drawing
Another unusual hobby that you can do either in-person or online, life drawing is the practice of drawing a person from a live model. Whether you're honing your artistic skill or starting from scratch, this activity can keep you occupied for hours.
11. Tree shaping
Uplevel your gardening by trimming more than just the leaves. Tree shaping, or topiary, is the art of training tree growth to form interesting and beautiful shapes and patterns. You can stick with shaping the greenery and become your local Edward Scissorhands, or work on the trunks too.
This hobby takes patience and long-term commitment, making it a fantastic option for anyone who loves the outdoors and has time on their hands.
12. Whittling
Much like the above, this hobby also requires determination. Whittling is the process of creating shapes, tools and art out of wood using only a knife. From spoons to sculptures, there's no end to what you can whittle.
There are plenty of books and online videos about how to get started, or you can always set up an event in your retirement community.
Back to top