Flexibility, friendship and financial freedom: The rise of renting in retirement
Choosing to rent accommodation in retirement is becoming increasingly popular for those looking to embrace flexibility and greater financial freedom in their life after working. While once seen as a less stable option than owning a property outright, it's now clear that renting has a host of benefits.
With 55 percent of respondents to a recent survey saying they would consider renting when they retire, and English Housing Survey figures showing that 1.5 million people aged 65 and over are choosing to rent, the positives that come with this type of living arrangement are being acknowledged.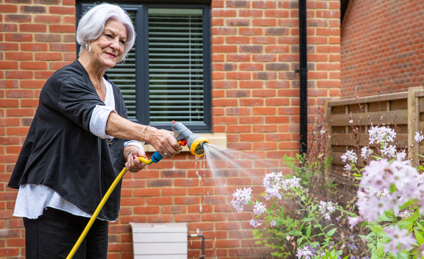 Why rent in retirement?
While a home can be a valuable asset, it's not always advisable to purchase one simply for investment purposes. Renting is not only a much faster way to moving into your new home, it also comes with a chance to simplify your lifestyle, cut costs and potentially live more sociably too. It makes it easier to be flexible – keeping your options open for longer and giving you the opportunity to try out new locations and neighours before deciding where to lay down roots.
Selling up and moving into rented housing is also likely to lower your overall costs. With stamp duty expenses eliminated and maintenance taken care of by your landlord, you won't have to worry about unexpected expenses – and you might even increase your overall income thanks to the freed up potential investment liquidity.
Finally, many people are also choosing to rent in retirement for companionship – opting to move in with friends or live closer to loved ones as a way to stay social and avoid the risk of loneliness.
Can I rent a house from Retirement Villages?
At Retirement Villages, we're dedicated to providing environments that support residents to live life to the very fullest – and the good news is that renting with us couldn't be easier. We offer assured tenancies, which can be anything between one and twelve months in duration and come with the peace of mind that rent won't increase before the end of that time.
It's our goal to make moving home as simple and seamless as possible, and that applies to our renters just as much as our buyers. We'll discuss all your options to identify your exact needs and negotiate a contract that's right for you – no lengthy referencing process, no hidden costs, just transparent communication and a faster way to move into your new home. Don't forget to look at our offers running across the year, often we have enticing incentives across both purchase and rentals.
Whether you're renting or buying, living life with Retirement Villages gives you access to round-the-clock support and a vast array of facilities, activities, and social opportunities. It doesn't matter which option you choose, you'll still access all the benefits of being part of our community – and if you're renting, we'll even work with you to tailor your home to suit your needs.
What else should I consider?
The first thing to think about when deciding whether to rent a property when you're retired is budget. Spend some time going through your outgoings and working out what you can afford, what might be too expensive, and where you might save money if you chose to rent rather than buy.
As a Retirement Villages tenant, you'll be responsible for your monthly inclusive charge (made up of your rent and resident service charge) as well as your council tax, utility bills and any other personal bills, such as internet and TV licence. It's also worth noting that while a block policy is in place to cover all Retirement Villages buildings, you'll need to make arrangements for contents insurance.
You can find more information by visiting our renting FAQs.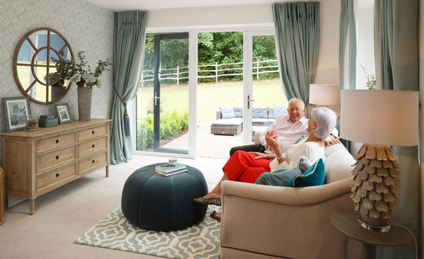 The bottom line
Renting a house, cottage or apartment when retired is a great option if you're looking for a flexible, affordable way to live an independent life as part of a thriving community.
Whether you opt for our 'rent to buy' scheme while you wait for completion of a sale, or choose a long-term rental for maximum freedom in retirement, our team will be happy to discuss what's available and work with you to find a solution that meets your needs. Explore our available renting   options here. Or why not visit us on an ever popular open days and experience the lifestyle for yourself.
Back to top