Retirement Villages Group launches urban Thrive Living collection, with plans to develop 40 integrated retirement communities by 2032
SHARE
Retirement Villages Group (RVG), owned by AXA IM Alts, has revealed the concept for its future collection of Integrated Retirement Communities (IRCs), which will support the critical change needed to cater for the UK's growing, ageing population.
Thrive Living aims to regenerate local communities and town centres around the UK for the benefit of all who live there, while providing an attractive lifestyle choice for older people who want an active, sociable, and connected life for longer.
The new developments, which are being rolled out nationally, are designed to meet the needs of a new generation of older people, who are ageing differently and have distinctive expectations of later life. Each Thrive Living location puts community, choice, and wellbeing firmly centre stage. They are designed with amenities and outdoor spaces that are open to the local neighbourhood.  This brings everyone together securing a positive contribution not only to local life but the local economy too.
The first Thrive Living Community
The first Thrive Living community, Botanical Place, with 198 apartments, is under construction in the heart of West Byfleet in Surrey and building work recently began at a second location The Wyldewoods in Chester, which will have 155 apartments.
Planning consent was recently granted for a third site at Tunbridge Wells, Kent while a planning application process at West Malling is in its final stages. Both sites are scheduled to begin construction works within the next year. 
The fifth proposed Thrive Living community is in Chigwell, Essex - negotiations to acquire the site were recently concluded and the process of pursuing a planning approval has begun.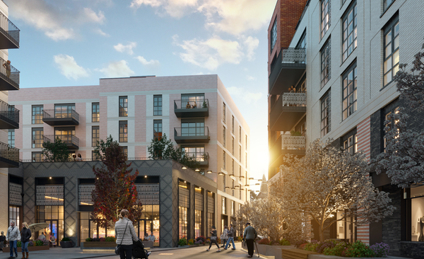 Investing for the future
RVG plan to invest in the development of 40 Thrive Living IRCs across the UK within the next decade, creating 5,000 new homes, with an end value of £2 billion. No other operator/developer in the sector has this level of stated ambition. The Thrive Living communities are also market leading in terms of their sustainability credentials. Each has been, and will be, designed to be whole of life net zero carbon across their entire development and operational lifespans, a gold standard of the residential sector in the UK.
Alongside committing to ambitious growth via the Thrive Living collection, RVG is announcing over £100m of investment in its existing portfolio of communities.  Plans are already well underway to provide additional homes and significantly enhance amenities including restaurants, cafes, bistro, and wellbeing facilities. This investment will support positive active lifestyle opportunities for all resident customers.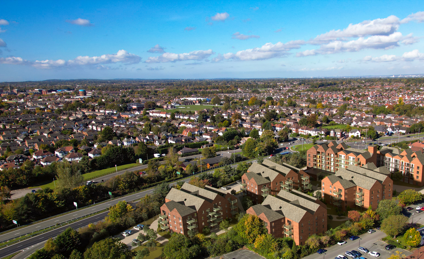 Will Bax, Chief Executive of Retirement Villages Group comments,
Today marks a huge day for Retirement Villages Group and an exciting moment for the sector. Our team is using its decades of experience to set new standards, with state-of-the-art, sustainable communities located in and around town centres. We're incredibly excited for Thrive Living and the positive change it can help drive in terms of addressing the national housing supply shortage and supporting town centre regeneration. Most importantly, our goal is to roll out the Thrive Living philosophy at a scale. Putting older people back at the heart of our communities and helping them to live amazing, purposeful, active lives for longer.
Back to top