The Rise of the Luxury Retirement Village
Copy link
The days of visiting grandparents who sit in front of day time television, in burdensome large properties, that are difficult to maintain and don't meet the needs of an occupant growing older, are on their way out. From our experience, this is quickly becoming an out-dated view of retirement.
The elderly want more from their retirement now, they want luxury retirement homes, beautiful scenery and an active, fulfilling lifestyle to match.
Our 35 plus years of experience in this industry has seen us both set the trend and continue to meet the evolving demands of our audience over the years. Our luxury cottages, bungalows and apartments are now required to be finished to a high-specification and designed with our residents needs in mind.
The digitisation of senior living has been one of the key drivers for the evolution of retirement living. Many of our residents and audience are researching their options using iPads or computers. This gives them an insight into the possibilities on offer for retirement living, but also a wider scope to gather ideas when it comes to the property interiors.
Gone are the relics from previous generations of home improvement, including avocado or brown bathroom suites, busy kitchen tiles and textured wallpaper. Luxury retirement living looks like inviting, sociable open-plan living spaces, bathrooms that would be at home in five-star hotels and bedrooms from the pages of a Laura Ashley catalogue.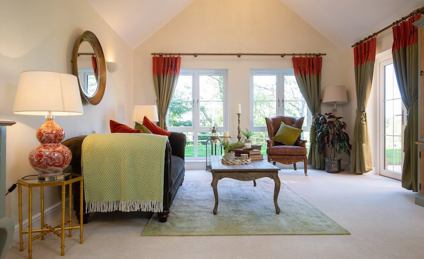 The UK Office for National Statistics estimates that a 65-year-old woman has a 7.4% chance of living to 100. And almost one in five women aged 25 today will reach their centenary year. A 25-year-old man has a 14% chance of reaching the same milestone.
Across our 16 luxury retirement villages, we haven't been shy to a few invites to milestone birthday celebrations. This includes former World War II servicewoman and one-time chauffeur to French resistance leader, Charles de Gaulle, Olivia Jordan who recently celebrated her 100th birthday.
Olivia, who has been a resident at the Elmbridge Retirement Village in Cranleigh for almost 16 years, enjoys a fulfilling life at village, socialising with residents, and only stopped her passion of riding horses a mere decade ago.
This resident is a clear example of someone that isn't after the stereotypical retirement that once existed. Retirees want to truly 'live' through their retirement, not just get through it.
At our retirement villages, there's a strong variety of resident-led activities villagers can get involved with, which typically include table tennis, bowls, fitness classes, film nights and an assortment of trips outside the village too. The success of these activities clearly demonstrates the desire to want more than just a lone-standing retirement property with a lacking quality lifestyle. For example, Lime Tree Village in Dunchurch, Warwickshire offers residents a particularly spirited lifestyle, with onsite clubs and events on through the week, including Spanish lessons and line dancing classes, while regular events come in the form of Summer fetes, musical afternoons and Jazz evenings. Offsite trips are often enjoyed, with residents visiting local cultural and historical places of interests, outings to local drinking spots and even trips to the theatre.



The Council of Mortgage Lenders statistics say that the numbers of UK households headed by someone over the age of 60, is on the way to increasing from 3.3 million to 12.2 million over the 2006 and 2026 period.
The rising life-expectancy coupled with a greater lust for life creates a necessity to generate more luxury retirement villages in the UK. So, how far have we come?
The stepping stones for luxury retirement living in the UK lays very much within Retirement Villages Group. We actually pioneered the concept in the 1970s and 80s.
Whilst in America, our company founder, Ray Brown, a London lawyer, was visiting his
in-laws and saw an age-exclusive retirement community working successfully there. On his return, Ray and a partner turned the idea into a reality, opening Elmbridge Village in Cranleigh, Surrey in 1981; the first private retirement village of its kind in the UK. The project was so successful that other villages followed in Hertfordshire initially, and then Warwickshire.
The key principles that founded this first village still live on within retirement villages of today; these being the importance of providing an active retirement lifestyle with like-minded individuals in a safe and secure setting.
The luxury retirement living concept continues to evolve. We have responded by building homes to exceptionally high specifications, making open-plan living part of the fabric of our properties. We design properties with our audience in mind; this means that modern appliances are inserted at specific heights to reduce injuries or discomfort in everyday life, while elements such as alarm buttons and 24/7 on site emergency care services provide peace of mind.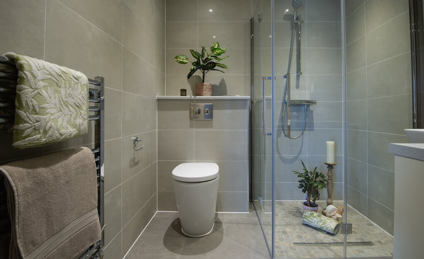 Today, Retirement Villages Group provides its residents with friendly communities in a safe environment. Residents can retain their independence whilst simultaneously being reassured by the onsite care services that are available at selected villages.

There's so much more on offer than just the bricks and mortar. Every village boasts facilities that aim to keep loneliness at bay and ignite a community atmosphere. These typically include a dining area, bar, lounge and library. And of course, outside there are beautifully kept grounds and gardens to enjoy without the worry of maintenance.
According to figures by Google, in February 2018, there were roughly 2900 searches for 'retirement villages' alone, one year later this has risen to around 3600 searches. The demand for more retirement villages has continued to rise and companies across the country are continuing to fulfil the requirements of luxury retirement living.
Retirement Villages Group now has 16 villages across the Home Counties, the South West and the East of England – and there are a further five villages in the planning stages.
But of course, that's not the whole picture. A report by Knight Frank revealed that the influx of new operating platforms has led to an increase of the annual retirement units that are being produced. From 2008 – 2012 there were 6,000 retirement units per year but from 2013 – 2017 this number had risen to 7,600 per year.
This trend has been forecasted to continue, so don't be surprised when you see frequent 'retirement homes for sale' signs up and down the country.
Back to top