What luxury retirement looks like

People want more from their retirement, they want luxury retirement homes, beautiful scenery and an active, fulfilling lifestyle to match.
Gone are the relics from previous generations of home improvement, including brown bathroom suites, busy kitchen tiles and textured wallpaper. Luxury retirement living looks like inviting, sociable open-plan living spaces, bathrooms that would be at home in five-star hotels and bedrooms from the pages of a Laura Ashley catalogue.
There's so much more on offer than just the bricks and mortar. Every village boasts facilities that aim to ignite a community atmosphere. These typically include a dining area, bar, lounge and library. And of course, outside there are beautifully kept grounds and gardens to enjoy without the worry of maintenance.
Our retirement villages offer a variety of resident-led activities that can include table tennis, bowls, fitness classes, salsa lessons and film nights. An assortment of trips into the local towns and cities are organised too. Residents regularly visit nearby cultural troves and historical places of interest, as well as enjoying restaurants, bars and trips to the theatre.
We now have 17 villages across the UK, with more in the planning stages.
Luxury facilities
To us, retirement is about unwinding and enjoying a new pace. If beautiful accommodation and a buzzing social calendar weren't enough, we've created onsite facilities that enable that lifestyle. With onsite grocery shopping as well as nail and hair salons, everything you could want is within easy reach.
Relax and unwind in state-of-the-art wellness centres, catch a film at the cinema or spend an evening laughing over great wine and even better food at one of our bistros. And that's just scratching the surface.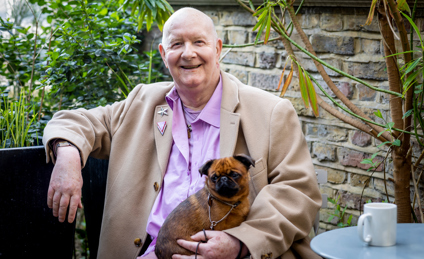 Just a few of our luxury retirement villages…

1. Botanical Place, Surrey
The newest addition to our communities, Botanical Place is opening in autumn 2024 and we can't wait. Positioned centrally in West Byfleet, venture into the heart of this bustling town with ease. Enjoy a landscaped public square in vibrant quarters, with apartment interiors that match the modern yet tranquil tone of the exterior.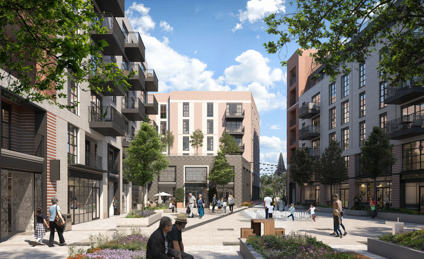 2. Cedars Village, Hertfordshire
Close enough to London that a day trip to the capital is easy, though nestled within the heart of the British countryside, is Cedars Village. 
This Grade II listed Victorian mansion is encircled with 22 acres of pristine verdant grounds, including a stunning wildflower meadow. Inside the mansion you'll find beautiful feature fireplaces, half-panelled walls and bay windows that cast light throughout the large rooms. Spend days on woodland walks and the games lawn, and evenings dining in the restaurant before unwinding with a book in the library.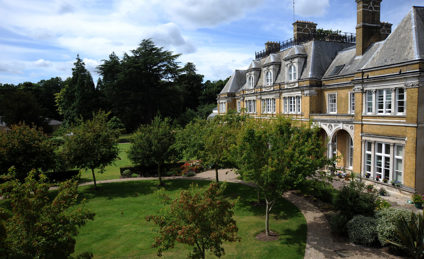 3. Lime Tree Village, Warwickshire
Award-winning, Lime Tree Village is a thriving community with a classic, Edwardian manor as its centrepiece. Choose from over 200 properties, including elegant apartments and newly built cottages.
26 acres of gardens ensure that the gorgeous homes of Lime Tree Village are rich with scenes of nature, including fresh-grown strawberries and cucumbers. Enjoy a game of croquet, an evening in the snooker room or unwind with friends in the bar.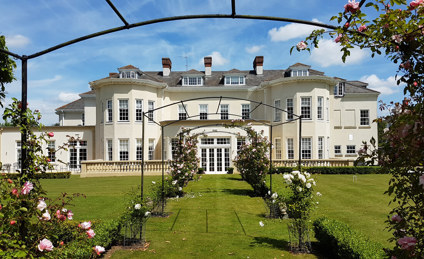 4. The Priory, Devon
As if retirement in Devon is not, itself, living in luxury, our Devonshire village, The Priory, certainly is. A historic landmark in the area, The Priory was designed in the 19th century by the same architect that designed the Plymouth Cathedral and Hansom Cabs. 
The Priory lies just seven miles from the 'English Riviera' where a charming harbour, azure sea waters and palm trees will make retirement feel like a holiday. Between the heated indoor pool, putting greens and an arts group, The Priory is luxury incarnate.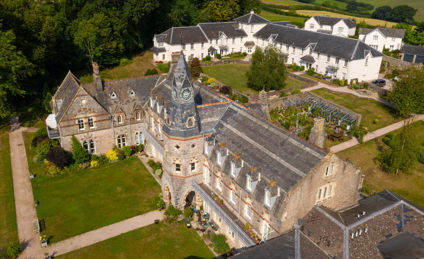 Our 35 plus years of experience in this industry has seen us both set the trend and continue to meet the evolving demands of our audience over the years. Our luxury cottages, bungalows and apartments are finished to a high-specification and designed with our residents' needs in mind. You can see all our retirement properties for sale and retirement properties to rent, even better, why not come and join an open day and experience it for yourself.
Back to top