Renting is becoming an increasingly popular option in retirement. Here in the UK we're inherently a nation of home-owners and therefore making a move to renting can sometimes feel like a 'step backwards'.
The reality is that renting can often help to provide greater financial freedom and flexibility of movement – simplifying your lifestyle and giving you greater choice about where you settle (or explore!). We're here to help dispel the misconceptions about renting so you can make a more informed decision about what's best for you…
Myth #1: Renting is only for short-term or temporary accommodations.
This is one of the most common misconceptions about renting. At Retirement Villages Group we offer an 'Assured Tenancy' which can be from one to twelve months on a fixed term basis – this means no unexpected rises in rent and peace of mind for you to relax in your home.  Assured Tenancies are also known as lifetime Tenancies so offer a security of tenure similar to home ownership.
We cater for both those wanting to lay roots and rent for three years plus from the outset, and for those who want to test the water first renting for an initial six months fixed term without having to dilute the offering.
If you're looking for a comfortable home on a hassle-free and short-term basis we offer 'Fully Furnished Short-Term Rentals' which are usually for a period of one to three months in length, however they can be extended up to a maximum of six months.
Myth #2: Contracts are binding and impossible to get out of.
We've designed our villages and communities to be easy and stress-free to move into, and should you want to move on, we aim to make that as easy and stress-free as possible also. Whatever your motivation for moving, the flexibility of renting enables you to do so. Break clauses from six months can be negotiated and included in the Tenancy Agreement that require just one month's notice and, as long as you are up to date on the rent, you are free to move.
For unexpected changes in circumstances or health where residents have to leave our villages to seek further care, we as the Landlord, are able to terminate agreements with immediate effect.
Myth #3: Deposits are expensive, and you rarely get your money back.
We do require a security deposit to be paid prior to moving in, which is normally only equivalent to one month's rent. As a member of the DPS (Deposit Protection Service), by law we must register any deposit with the scheme which is then held and managed by the DPS. At the end of the tenancy, following a satisfactory inspection of the property, your deposit is returned to you. If there are any damages or unpaid rent outstanding then we will request money to be withheld from the deposit to cover this, however in the absence of agreement from both parties the DPS will arbitrate as an independent third party.
Myth #4: You need to provide lots of references covering character, employment history, finances etc.
All we require is a 'Bank Reference', or financial statements registered in the tenant's name prior to moving in. This is simply to ensure that you are able to comfortably meet the rental costs. Our aim is for you to live a stress-free and happy life within our community, therefore we don't want you to have to worry about meeting your rent or feel you're under any financial pressures.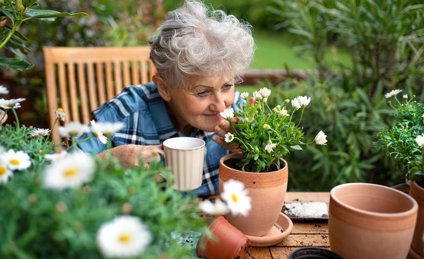 Myth #5: At the end of your initial term you're left vulnerable to losing your home.
We want our residents to comfortable and secure as part of our community. The more comfortable you feel, the more you'll make the most of your retirement and enjoy what our villages have to offer.
With our Assured Tenancies our residents are fully protected, and provided they have honoured the agreement and kept up to date with the rental commitment they can renew the Tenancy for a further term. Retirement Villages are eager to build long term relationships where possible.
NB: Any agreed increases in rent will apply for renewed terms.
Myth #6: There are hidden costs for everything, especially with maintenance.
Retirement Villages as operator are responsible for the upkeep of all communal areas, facilities and equipment around the village which is covered by the service charge component of your monthly rent. Village teams are also available to carry out any minor repairs to your property should you need it and as Landlord we cover the cost. In addition as your Landlord, we also cover internal redecoration and upgrades when needed.
However, where there is need to hire in external contractors for works to repair any damage caused through misuse either accidently or not then you will be required to pay for this separately - unless of course it is through no fault of your own in which case we will assist.
Myth #7: If you're renting you're never really 'part of the community'.
Tenants renting within our villages have the same access to facilities, and rights to participate in activities as home-owners. Each village offers a range of facilities and services from bars and restaurants, to domestic cleaning services and wellness centres for you to choose from. You are also welcome to join your village's Residents' Association which is a group of residents responsible for organising social events and outings, along with managing the funds allocated to them.
Myth #8: As a tenant you're constantly facing rising costs.
We are keen promoters of independent living ­– that's why we focus on the benefits and enjoyable lifestyle of community living. We want you to feel in control of all aspects of your life and this includes your finances, therefore we aim to be as transparent as possible about what you need to pay for so you can accurately predict your monthly outgoings and remain in control. As a tenant in a rented home at Retirement Villages Group you are responsible for your monthly rent (including service charge) and then all your normal everyday outgoings including council tax, utility bills and personal bills (internet, home contents insurance, TV license/subscriptions etc)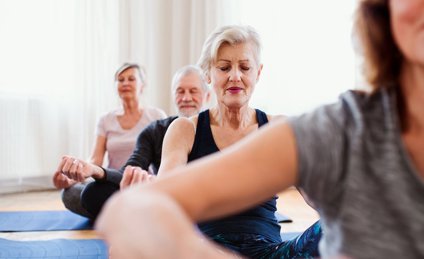 Myth #9: The rents quoted seem high when compared with the residential market?
Our rents have been carefully calculated with the local market in mind and are made up of two components. The first component is based on the current market value of the property, the local area, the facilities available within the village and the environment we are offering. The second component is the service charge contribution which is the same for every resident whether they are a Tenant or owner. Service charge covers everything from village maintenance and cleaning to running costs, facility upkeep and improvements.
Myth #10:  As I don't own the property, I have to just take it as it comes.
We want our Tenants to feel as comfortable as possible and enjoy every moment with us, so where possible we're happy to adapt your home to fit your needs. This could be adjusting shelves to a certain height, installing blinds or even providing some additional items of furniture.
We carefully check all properties to ensure they are suitable for renting before a Tenancy commences, so we are confident we have ticked every box. However, if there are certain additions or works we can carry out to make the home feel more like your own then we will do our best to achieve this for you.
If you'd like to find out more about the benefits of renting and explore the options available there's more information here, or alternatively you can call us on 01372 569681 to discuss. You can see the huge selection of retirement properties to rent across our communities here.
Back to top