Elmbridge Community Grant Competition
After a flurry of activity around our community grant competition, our competition is now closed. 
Thank you to all our residents who submitted ideas to receive funding for a project that will support 'community'.
As our panel of judges consider each idea submitted, they'll be looking out for the ones which seek to create long-lasting change on the community at Elmbridge village, or in the wider community of Cranleigh and beyond. 
We're so proud to have launched this competition, one of our most exciting projects yet. As we continue to strive towards sustainable goals in each of our villages, we can benefit our community and have an enduring impact nationwide.
It's vital to us that our communities not only feel, but really do, play an active part in how the Retirement Villages Group grows. We know that our resident's insight is invaluable, and we are excited to have them involved with more projects.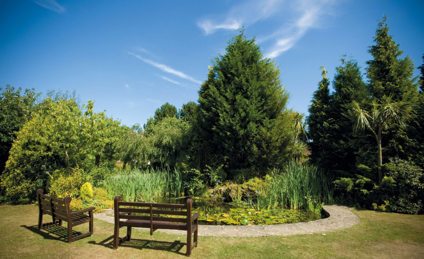 We are all capable of helping with these positive changes which is why we encourage our residents to make sustainability part of their everyday activities. This could be anything from a litter-picking event, to adding vegetables to the community garden, to carpooling. There are so many simple ways to live more sustainably.
At this crucial moment on the timeline of climate change, it's more important than ever to do what we can for our planet and the people on it. If we all do our bit then it can be incredibly rewarding: we're helping to create a healthier world for everyone. Plus, it's a fantastic way to feel more connected to local, national and global communities of changemakers.
Community values and looking to the future

This project with our Elmbridge residents is just the beginning. We're encouraging all our residents to partake in community initiatives and events.
A current focus of our initiatives within the community is sustainability, which each entry submitted includes and draws upon. Sustainability within the community has been on Elmbridge's radar for some time, with the village looking towards renewable energy initiatives and encouraging local businesses, as part of the wider Retirement Villages sustainability strategy. It's vital we support the efforts of our local community and keep our beautiful home of Surrey safe.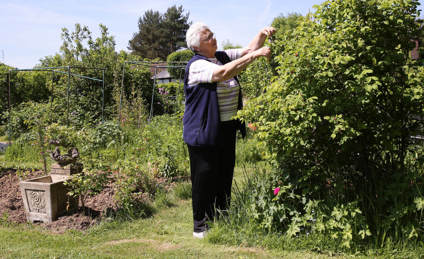 We've outlined a sustainability strategy that will focus on meaningful change across our communities, business, supply chain and investors.
That includes working hard to reach net zero carbon emissions by 2030 and zero waste to landfill by 2025. We're also supporting local communities across employment, education and more. Watch this space.
Competition Update: Grant Winners

Find out the winners of the Elmbridge Community Grant Competition HERE ! The £5,500 grant has been awarded to three ideas that will benefit the local area. 
Back to top