Working towards sustainability at Thamesfield
We all know it's the little actions that add up to big things in the end. That's how the team at Thamesfield is planning to work toward the sustainability goals set out in Retirement Villages' wider strategy.
The team is now providing fresh flowers on tables in the restaurant for the community directly from their own garden. A lot of time and effort from the grounds team goes into keeping the gardens looking beautiful all year round. The team thought bringing the outside in with a selection of flowers would be a wonderful way to enhance the restaurant. They've canceled regular flower orders, which not only saves money but helps the community on its way to its sustainability goals.
Carol, the community's Assistant Manager, hand picks the flowers each morning to be displayed. Lorence Pjetri, Village Manager, comments, "We've got lots of ideas to improve sustainability across the community. Some are from the village team and some are from the residents, so it's a real joint effort."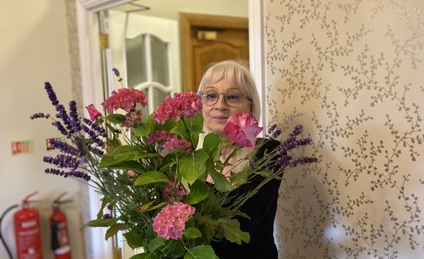 Back to top