Why Tony encourages everyone to "just come" to Thamesfield
Tony, 86, moved to Thamesfield about 18 months ago. He wanted to be in a small and active community, but also have support on hand should he need it. He had previously been living in a care home locally, as his wife whom he lost during Covid was suffering from dementia. They had required a  lot of care and support, but he found he wasn't able to be as active as he wanted following her passing. He began the search for a retirement community that could provide the active lifestyle he was looking for, with a network of like-minded people so he could build a support network and enjoy his retirement in comfort.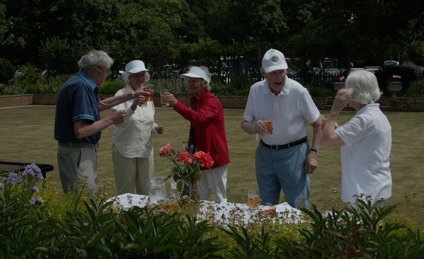 Thamesfield has provided all of this and more for Tony. He is a regular on boat trips from the community's own mooring. There are such amazing things to see up and down the river, which really demonstrate what a fantastic spot Thamesfield is to live and enjoy the river. Aside from everyday boating, there is the annual Henley Regatta and Swan Upping in September providing a great insight into life on the river, and residents, like Tony, have a front-row seat right from their own riverside garden.
When he isn't enjoying everything the river has to offer, Tony likes to take regular exercise in the grounds, admiring the gardens and open spaces available to the community. He offered to start a play reading group, one of his many passions, and joins in with other activities including croquet and film nights to name a few. He also regularly enjoys using the restaurant and other hospitality services on offer.
Tony comments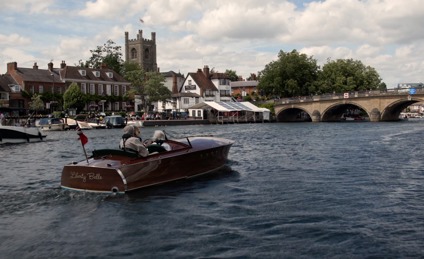 The food is great and there are lots of interesting people and things to do. Don't stop and think about it just come!
Back to top