Why Thamesfield is perfect for my retirement
Michael Rapinet is a retired judge, he has lived in and around Henley-on-Thames for most of his life. Originally from Malta, he came to London after the war in 1945. He met his wife during his time in London and they purchased their first house, the servant's wing, of a property in Wargrave that belonged to the family of Tom Smith who founded the Tom Smith Cracker Company, the family still owns the main house today.
After losing his wife last year, he started the search, with help from his daughter, for a new place to call home. The property he shared with his wife and had been the family home for many years was too large for just Michael and the garden whilst beautiful was becoming tiresome to keep up.
After initially looking at some properties near his daughter in West Sussex, Michael decided he didn't want to let go of the network of friends and the life he'd built up and loved around Henley. He knows all the best spots for lunch and where to get a great coffee, plus all the little local places you wouldn't find unless you really knew a place.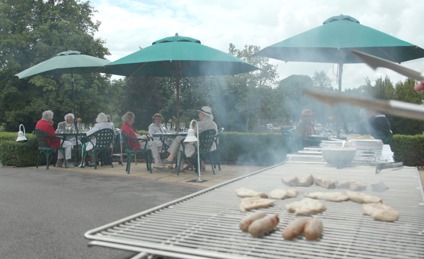 Michael describes Thamesfield as a "country house hotel crossed with a gentlemen's club", it has everything he needs for a peaceful and carefree retirement lifestyle. From waking up in the morning when he takes his dog for a walk along the riverbank to spot early morning rowers, to restaurant-quality lunches or bridge with other residents on the terrace, and finishing the day with a glass of wine watching the sun go down in the evening whilst the swans bustle around on the water's edge, Michael is happy and contented in Thamesfield.
Aside from the beautiful setting, Michael takes advantage of the various services offered within the community. The doctor visits every week, should you need an appointment it saves the hassle of having to travel to the surgery. There's also a hairdresser and chiropodist on-site to help take care of any needs. Having said that, Michael also regularly visits the town centre, which is an easy walk away. Henley is blessed with an array of coffee shops and restaurants, there is even a small cinema and a theater, ideal for an evening out. Thamesfield, has recently introduced guest suites on site. Michael, who regularly entertained guests at home before moving in, is keen to make use of the suite and has some guests visiting during regatta week.
One of the other major advantages for Michael is that as a keen traveler, he can go away at any time and not worry about his property. Last year he took a cruise to the North Pole to see the Northern Lights and he is planning another cruise later this year somewhere warmer. He regularly visits Malta as his family has property there and it's a great place to catch up with them and his six grandchildren. Although his grandchildren are mostly grown up now, the country holds great memories for him from his own childhood and various family trips over the years.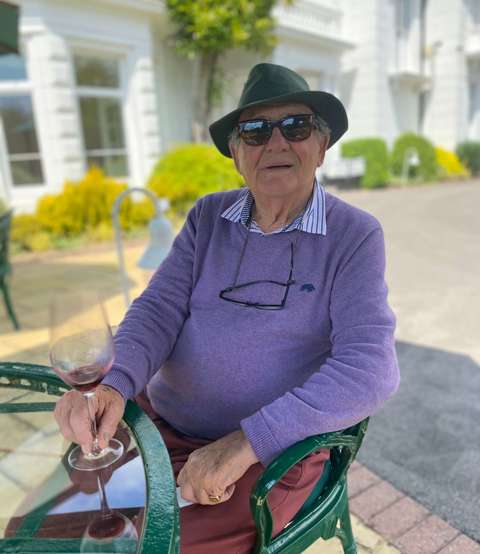 Thamesfield is truly a lovely place to live, the atmosphere is remarkably friendly and the team here couldn't do more for you
Back to top