Ken and Brenda Walker met in 1981 whilst they were both working at a sound system company. Both were very career minded and excelled in their roles, enjoying fantastic travel opportunities to Japan, Tokyo and America. Ken was even given an MBE from Her Majesty the Queen.

The pair lived in Farnham Common for 35 very happy years however around 12 years ago they started to notice the area changing. The demographic of the area was changing rapidly and property developers were purchasing large plots of open countryside so the area was becoming a lot less green.
Brenda and Ken started to think about their next move and it was Brenda who actually stumbled across the village by accident. Travelling to visit her family who lived nearby, she spotted a yellow development sign and out of sheer curiosity, Brenda followed the signs all the way to Castle Village. Brenda liked what she saw and promptly booked a place for her and Ken at the next open day.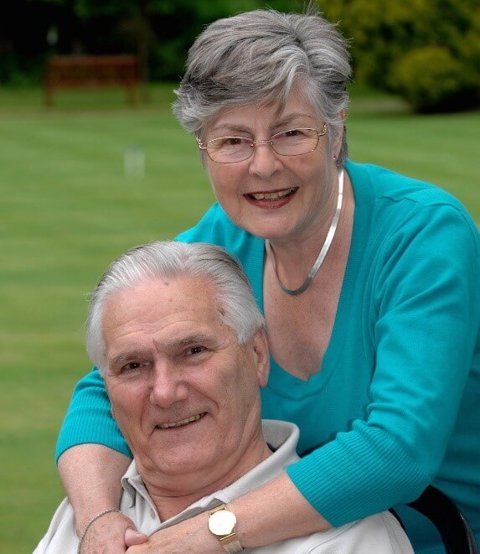 Ticking all the boxes
The couple quickly discovered the village ticked lots of boxes for them.
"It was a safe environment and lots of chores such as cleaning, gardening etc were taken care of for us so we felt we would have a lot less to worry about. We were coming from a village community and this felt exactly the same for us, we were surrounding by a community of like-minded individuals and that was important to us, as we are very sociable people. It was closer to family and on the doorstep to the beautiful town of Berkhamsted, " said Ken.
The couple worked with the sales manager to find the perfect property at the village and made the move in August 2007. True to his personable nature, Ken was helping out in the bar the first night they spent at the village! Both Brenda and Ken integrated very quickly and whilst falling in love with the village, they decided to celebrate their own love and got married at the village!
Brenda and Ken invited all their fellow residents, friends and family to their special day in 2011, where they received a blessing within the beautiful Japanese Garden at the village, followed by bubbles and cake on the manicured lawns and topped off by a wonderful meal cooked by resident chef David.
Enjoying a happy retirement
"I think it goes without saying that we couldn't be more happy with our lives here at Castle Village, we even chose to get married here! Our families are so happy for us and enjoy visiting the village – my grandchildren in particular love coming and playing croquet and boules! The resident fish at the village are also popular with visiting children," said Brenda.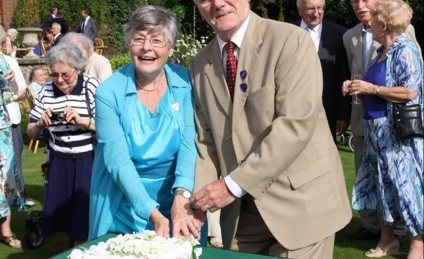 Fast forward to today and Brenda and Ken now take it in turns to run the bar, with fish and chip night on a Friday being a firm favourite for them both! And despite downsizing and moving to a new area, the pair haven't looked back since.
Ken said: "Our main piece of advice to anyone considering this lifestyle is to do it as early as possible, when you can enjoy the fantastic social life on offer here at the village. It really is the best of both worlds, you have your own private property and life outside of the village and then a community of like-minded neighbours and an excellent social calendar right on your doorstep."
Back to top