Visit from The Wiltshire Bobby Van Trust
Residents at Avonpark met volunteers from The Bobby Van Trust, who work closely with Wiltshire Police this week to hear about home security, fraud, and staying safe online.
Fraud affects dozens of people across the UK every day. There were more than 180,000 reported cases of fraud in the UK in 2018. The worse affected group to suffer a loss from fraud is the over 60s, who saw a 34% rise in cases compared to the previous year. With this in mind Village Manager, James Grundy, used his local community connections and invited The Booby Van Trust to give a talk to residents about tips to keep safe.
The Bobby Van Trust is a valuable resource to the local community. The charity funds the operation of three Bobby vans that provide mobile workshops for Bobby operators to secure homes whilst the team of Stay Safe Online Volunteers offer one-to-one home visits and community talks on online safety.
James Grundy, Village Manager, commented, "Safety and security are extremely important for everyone so being able to call on The Bobby Van Trust to come and share tips with our residents is an important part of ensuring wellbeing across the village."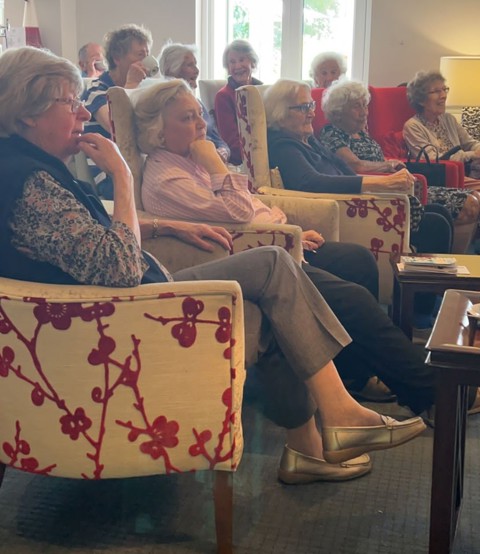 Back to top