The short journey from allotment to plate at Mayford Grange
The residents and team at Mayford Grange have been working together in the allotments over the summer to keep food miles down, share produce and try out new dishes in the restaurant.
We all know local homegrown food is best – it has great flavour and colour, even if it sometimes looks a bit wonky compared to the things you get in supermarkets. The only problem is everything comes at once and sometime you can't manage to eat it all. Mayford Grange residents have worked hard all summer, with support from the village team, to grow a huge array of products. To save on any wastage they gave everything they'd grown to the restaurant team, so they could work their magic with it.
The restaurant team has then gone on to provide a beautiful range of freshly cooked dishes with homegrown food. Some of the dishes have included feta salad with home grown tomatoes and rhubarb crumble to name a few. All are served in the clubhouse for residents to enjoy.
Neil Barlow, Village Manager, comments, "Sustainability is a big thing, we've been growing local vegetables all summer. Residents have shared them, it's been great to see. Sustainability is really achievable when everyone does a little bit like in our community at Mayford Grange."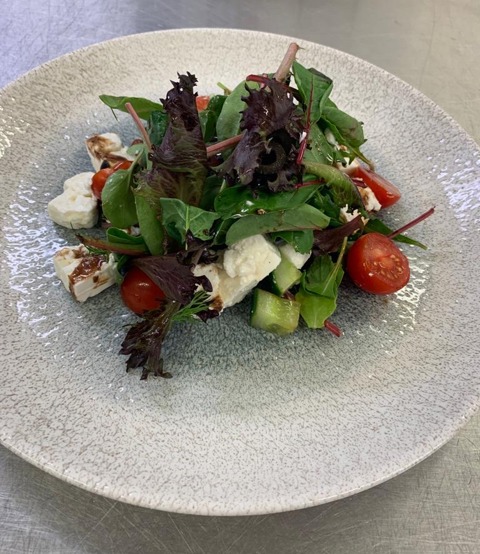 Back to top