Summer fete for Avonpark Village Residents
Residents at Avonpark got together in the gardens for a summer fete last week.
With lots of space, the lawns behind the clubhouse provided an excellent spot to set up shop. The fete included a mixture of handmade craft stalls and local producers all invited to join in by the residents association. Many of the communities residents came to enjoy browsing the stalls and purchasing a few pieces.
The community has run a village fete before, but this year was a little different. Usually, they raise funds for events within the community later in the year, perhaps an entertainer or a party. This year they decided to donate to their chosen charities. One resident, who made handmade flower crafts in blue and yellow, donated the proceeds of their stand to the Ukraine appeal.
The village team laid on a BBQ and drinks throughout the afternoon. So the residents could enjoy refreshments during the event. The summer sun and the beautiful views provided a tranquil backdrop to the event for everyone involved.
James Grundy, Village Manager, commented, "The residents in our Avonpark community amaze me every day. Their creativity and philanthropic ways go a long way to helping others positively. Every event they organise and plan has real purpose and is enjoyed by the whole community."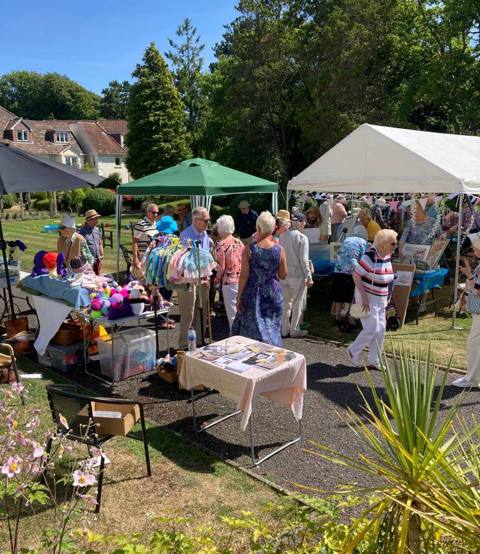 Back to top