Former business owner Ron Boulton (84) and his wife Sandy (66) were enjoying a blissful retirement in Menorca, one of the Balaeric Islands in the Mediterranean Sea. However, they decided to move back to the UK to be closer to family, which is something that people in later life often prioritise.
Originally from Birmingham, Ron started a company that manufactured components for domestic appliances. This eventually grew to employ nearly 150 people and became extremely successful. Ron was able to sell the business and retire while still in his fifties, although he continued to work part time.
The Boultons bought a property in Little Aston, a district of Lichfield in Staffordshire, and travelled to places such as Australia and New Zealand. They visited Menorca and loved it so much they decided to make it their permanent home.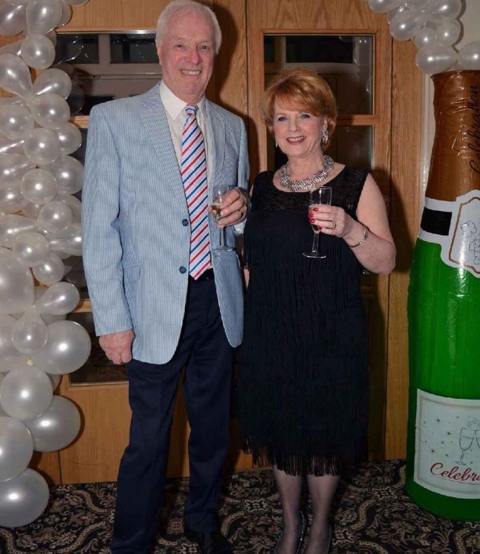 "We spent five years living in the beautiful village of Trebaluger not far from Mahon, the capital of Menorca," said Ron. "It was an amazing lifestyle, my wife and I mixed with other expats and relished the sunshine. However, when my sister became ill we wanted to be near enough to assist and we missed our children anyway."
Ron and Sandy found themselves in a predicament, they wanted to be near family in the Midlands but couldn't find a home that they liked. One of their friends suggested moving to a retirement village and a swift Google search highlighted Lime Tree Village as one of the options.
Ron explained: "My daughter actually lives just down the road from Lime Tree Village in Cawston, so we asked her to go and have a look round. She told us that it looked absolutely lovely and she would happily live there herself given the chance!"
However, the couple wanted to experience Lime Tree Village themselves before committing to buying a property. Lime Tree Village offers a 'Try Before You Buy' scheme for those thinking of moving to the community to actually spend the night there free of charge. The Boultons decided to take advantage of this opportunity and travelled to the retirement village.
"What first struck us as we entered Lime Tree Village were the immaculately maintained grounds," said Ron. "Then we had a tour of the village before sitting down to lunch with two of its existing residents. We peppered them with questions and they were extremely helpful. I encourage others to utilise the Try Before You Buy Scheme, we definitely enjoyed ourselves and it helped us make up our minds."
Ron and Sandy could feel the strong sense of community within Lime Tree Village and were attracted to its seemingly inexhaustible list of social events and activities. They bought an apartment and moved in.
Ron commented:
"We immediately knew we had made the right choice. Staff and residents alike welcomed us warmly and soon we were being invited to summer balls, Bavarian evenings and excursions to Kilworth House, a local outdoor theatre."
"We really enjoy living here," he continued. "Sandy goes to the keep-fit classes and I enjoy a game of snooker. Sandy loves playing boules and Lime Tree Village holds regular competitions, which she has won a couple of times."
However, the couple say what has impressed them the most is the staff at Lime Tree Village. Ron said:
"All of Retirement Villages' employees are friendly, helpful and go to great lengths to ensure the happiness and comfort of residents. No job is too big or too small, I really can't speak highly enough of them."
Ron and Sandy also like living in Rugby because of its convenient location. Lime Tree Village residents can reach London or Birmingham quickly by rail. Motorways including the M1, M6 and M45 provide excellent road links.
The Boultons have happily lived in Lime Tree Village for almost eight years and then moved to another home within the community after deciding they wanted a conservatory and a rural view. On one of their regular strolls round the grounds they spotted a vacant cottage, which they loved and bought.
The couple say another advantage of living at Lime Tree Village is the 24-hour nursing team, which was of great assistance to Ron when they moved in because he had mobility problems, which he has since recovered from. They also have access to a doctor who visits each week, which is much easier than trying to book an appointment at the local surgery.
Finally, Ron added: "We are also impressed with the improvements made to Cawston House, which forms the centrepiece of Lime Tree Village. They create a fantastic space for socialising and entertaining!"
Back to top