Residents enjoy home-cooked Halloween pumpkin soup & cakes
Residents here at Avonpark we're making the most of Halloween by tucking into a delicious pumpkin soup finished perfectly with mouth-watering cupcakes all made right here following our chef Roberto's recipes.  Here are the recipes so you can try them for yourself.
Pumpkin soup
Ingredients
2 tbsp olive oil
2 onions, finely chopped
1kg pumpkin, peeled, deseeded and chopped into chunks
700ml vegetable stock or chicken stock
150ml double cream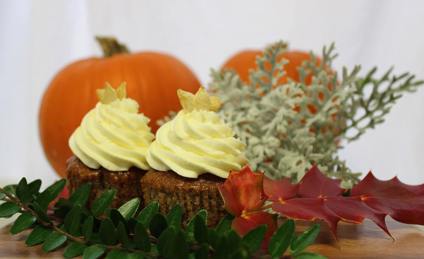 James Grundy, Village Manager said, "our wonderful chef is always creating new recipes for residents to enjoy, we love to get everyone together and share a good spread!
Cupcakes

Ingredients
175ml sunflower oil
175g light muscovado sugar
3 large eggs
1 tsp vanilla extract
200g coarsely grated pumpkin flesh
100g sultanas
grated zest 1 orange
2 tsp ground cinnamon
200g self-raising flour
1 tsp bicarbonate of soda
For the frosting
200g tub full-fat cream cheese
85g icing sugar
Back to top