Picnics in the sunshine for the residents
Now the sun has started shining the residents at Mayford Grange have been enjoying picnics in the gardens.
The gardens at Mayford Grange are complete with benches and lots of seating areas, so make an ideal space to enjoy some outside dining.
The picnic lunches have been prepared by the in-house chef. These have included ploughman's and Pimms, a classic combination for a lovely summer's day. It has proven to be very popular with residents. Many turned out to enjoy the sunshine together.
Neil Barlow, Village Manager, commented, "Getting outside in the fresh air and sunshine is hugely important to everyone's wellbeing. So taking advantage of the good weather has been brilliant to get everyone together."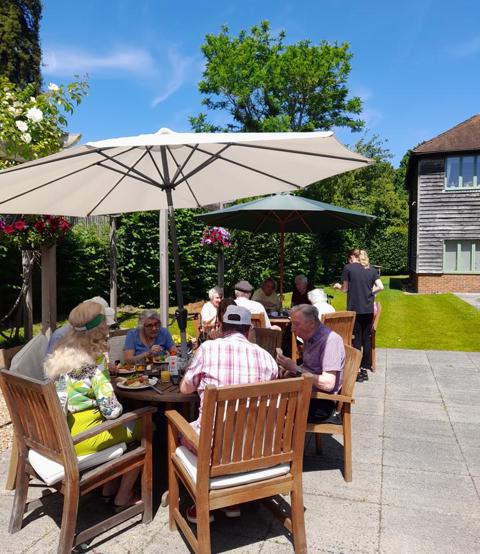 Back to top