Much Fun at the Caribbean Barbecue and Roulette Evening
Residents at Moat Park were treated to a Caribbean barbecue and roulette evening at the community last weekend.
The evening began with a traditional pina colada served to all the residents, complete with a cherry and umbrella in the garden. This refreshing cocktail set the party mood for the hot summer evening event.
Our chef served a selection of barbecued meats to everyone's tasting including coconut and lime king prawn skewers and marinated chicken kebabs. The barbecue was accompanied by a selection of salads, Caribbean-style rice and potato salad, homemade slaw with walnut and feta pomegranate seeds, and a mixed leaf salad.
After dinner, the residents enjoyed a game of roulette into the late evening. With residents taking turns to lay down chips on red or black. Some even tried their luck going all in on their lucky numbers.
Lisa Marie Jones,  Village Manager, commented, "The event was very popular and created a great sense of community for everyone. Having great outdoor space at Moat Park means we are able to make the most of the lighter and warmer summer evening."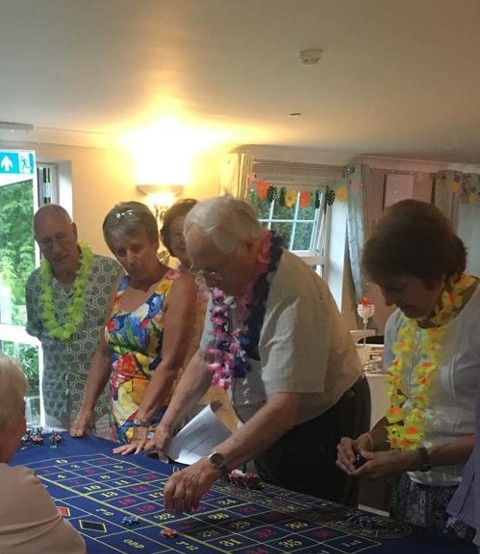 Back to top