Kitchen Herb Garden for Elmbridge Village
As the team at Elmbridge village continue to drive towards a reduction in single-use plastic, they have installed a kitchen herb garden to help them on their mission.
The kitchen herb garden is just one of the many initiatives going on in Elmbridge Village. The aim of the garden is to grow a variety of herbs on-site including basil, parsley, chives, and oregano to name but a few. The chefs use all these herbs regularly in dishes for the restaurant, so having them on site means they no longer have to buy them. Herbs often come in single-use plastic containers, now it's one less thing to worry about. The initiative also helps to keep our food miles down, as we can go straight from the garden to the plate.
Residents are welcome to use the herbs for their own cooking as well. Kelvin Glen, Village Manager, comments, "It's the culmination of lots of small efforts and ideas from across the community that will help us meet our sustainability goals. The kitchen garden is so simple and practical, it will help us make a real difference."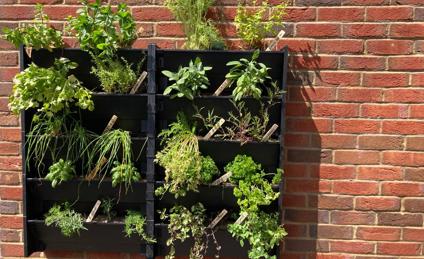 Back to top