Marjory Derrick, a former seamstress, learnt all about the village and the unique lifestyle from a good friend during their afternoons at a local sewing group – and now they are next door neighbours!
Valuing the safe and secure environment, she was so impressed when she visited the village, she immediately sang its praises to a lifelong friend of over 30 years, Norman John - who went on to move into the village just a few doors down. Sadly, Norman has since passed away, but Marjory has a whole community around about her and continues to sing the villages' praises.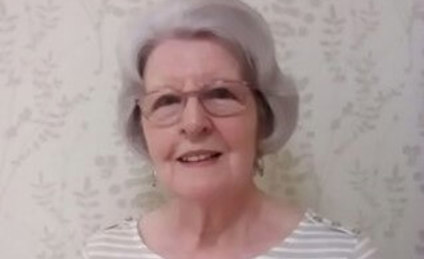 "I love the independence that my bungalow gives me. It's very peaceful here and lovely to be in a safe environment with friends. I was also delighted that Norman was able to share this lifestyle with me. " said Marjory.
As a social individual, Marjory knew immediately that it was the perfect place for her. It was close to her son and his family, who live around an hour away in Plymouth, and it offered her a readymade circle of friends and neighbours.
Marjory said: "I have made lots of friends in the village during the seven years that I have been here. It's great to have so many people to talk to who have similar interests to me. I like to help where I can and I joined the steering group, which helps to resolve any problems that arise.
"The beauty of the village is that you can join in with the social side of things if and when you want to. I really enjoy the exercise group and the 'knit and natter' club because it helps to keep in touch with everyone. I also like to have lunch in the comfortable clubhouse when I get the chance to."
Marjory enjoys travelling and her favourite destinations have included Italy, Malta and Canada. Going abroad is made easy with Exeter Airport only 17 miles away.
Marjory is keen for other people who don't know much about the retirement village lifestyle to come and see what it's all about for themselves.
"I would highly recommend people come and visit the village and see the freedom that you have here. My fellow residents would be more than happy to chat and tell you that it's a great place to live," she said.
Back to top