Gin Tasting for the village including a local tipple
Residents were treated to a gin tasting session in the gardens as the sun shone this month.
Residents tried all the classic house names, but at Thamesfield we love to champion local produce, and so Hobbs Gin was on the menu too and its proved to be the popular choice with residents.
Hobbs Gin was launched in 2017 by Jonnie and Suzy Hobbs. The Hobbs name is synonymous with Henley-on-Thames and is known for operating a large fleet of pleasure boats along the river. The gin marked the 150 year anniversary of Hobbs of Henley. There are two fruit liqueurs as well as the classic London Dry Gin in the collection. It was the London Dry residents sampled during the tasting afternoon.
Our Village Manager, who hosted the afternoon for the residents, commented "The warm weather, stunning river views and beautiful setting of Thamesfield made an all too perfect afternoon for a gin tasting. It was great to see all the residents getting involved."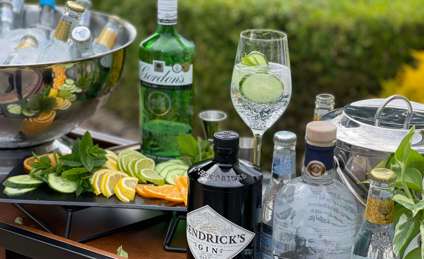 Back to top