First honey from Gradwell's very own bees
Gradwell Park has been able to harvest its first honey from the bee hives in the community.
It was exciting for the community to learn the bees, recently installed on the grounds, had already started to produce honey. It was not expected the hive would settle and produce anything for the community until the Spring. But it seems the bees are very happy and started to produce honey already.
Once harvested the honey was taken to the community chef who made a honey cake for everyone to enjoy and celebrate the success. It's hoped more honey will come and the community will be able to have its own honey supply.
If you love honey, as much as us, or would like to try the Gradwell Honey Cake here's the recipe straight from our kitchen.
Ingredients
250g Gradwell honey (plus 2 tbsp for the glaze)
225g unsalted butter
100g dark muscovado sugar
3 large eggs (beaten)
300g self raising flour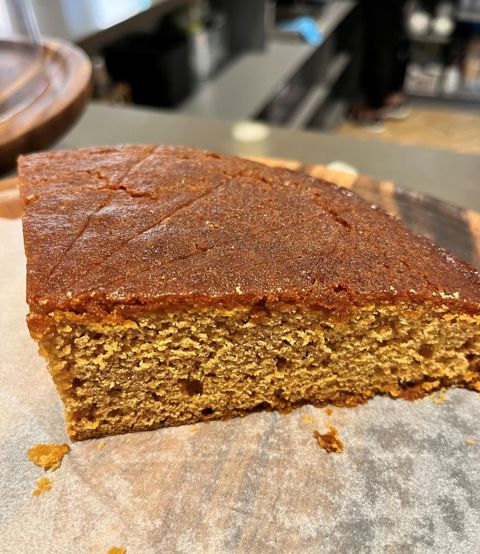 Method
Preheat oven to 140` (fan oven) 160` (conventional) gas mark 3. Butter and line a 20cm loose-bottomed cake tin. Cut the butter into even-sized pieces and melt together with the honey & sugar over a low heat. When the mixture is quite liquid, increase the heat and boil for one minute. Leave to cool for 15 minutes.
Beat the eggs into the melted honey mixture with a wooden spoon. Sift the flour into a mixing bowl, add the honey mixture & beat until you have a smooth batter.
Pour the mix into the cake tin and bake for about 55 minutes, until the cake is risen, golden brown, and springs back to the touch. Use a skewer in the middle of the cake and it should come out clean.
Turn the cake onto a wire rack. Warm the remaining honey in a small pan and brush the top of the cake to form a glaze. Leave to cool.
The cake will keep for 4-5 days in an airtight container.
Back to top