Residents got together for a fun-filled and action-packed quiz night that was enjoyed by all.
January is often considered a dull month after the excitement of Christmas and families getting together, but the residents at Avonpark Village didn't let that get them down. The social committee decided to run a quiz night to keep the laughter and good cheer going.
The kitchen team provided a selection of homemade pizzas including pepperoni, margarita, mushroom and goat's cheese, and chicken and sweetcorn. After dinner, the quiz commenced, and residents got into teams with John Iles acting as host and calling the questions.
The competition was close with the winning table piping the other teams to the post by 2 points. It was an evening filled with laughter and chatting. The social committee is hoping to organise some more activities for residents to get involved in over the coming months.
James Grundy, Village Manager, commented,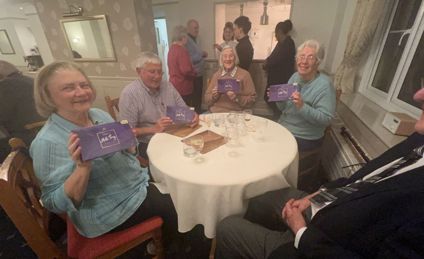 The social spirit of our residents at Avonpark is great and I'm sure the new social committee will organise lots of events. We look forward to supporting the residents in anything they plan.
Back to top