Chef's very own Lemon Swiss roll and amaretti trifle
In a nod to the Platinum Jubilee celebrations, over the weekend, our Head Chef Adrian at Thamesfield recreated the trifle recipe that was chosen as the winner of the Queen's Platinum Jubilee Pudding Competition.
The trifle, which proved to be very popular with residents, was served as a dessert after the lunch residents enjoyed on Sunday. Adrian followed the BBC's own recipe but put his own spin on it. He replaced the chunky mandarin coulis, which sits under the double cream layer, with his very own lime jelly. The twist made for an interesting taste combination.
Our Village Manager, commented, "Recreating the Platinum Pudding was a fun thing for our team to get involved with. I've seen various attempts since the recipe was launched, but think Adrian's twist made it unique to us at Thamesfield."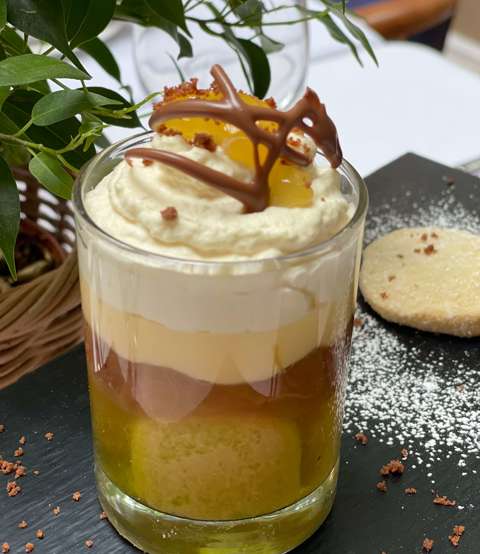 Back to top